The salons of the new S-class and the EQS electric car were also revealed before the premiere of the cars themselves, so this PR strategy seems to have become the norm for Mercedes. Now we can also admire the interior of the upcoming new generation SL model, which has not yet dropped its camouflage.
Some important facts are already known about the car itself: the SL will completely go into the AMG range, it will become lighter than its predecessor, it will acquire a soft roof and four-wheel drive, and the basic version will have a four-cylinder engine. In addition, formally this is no longer a roadster, but a convertible: the Mercedes-AMG SL has a second row of seats, albeit designed for riders no more than 1.5 m tall.There are almost vertical backs, short cushions and a lack of legroom, but these seats can be used as an additional luggage compartment. The last time this solution was used on a model of the R129 generation (1989-2001).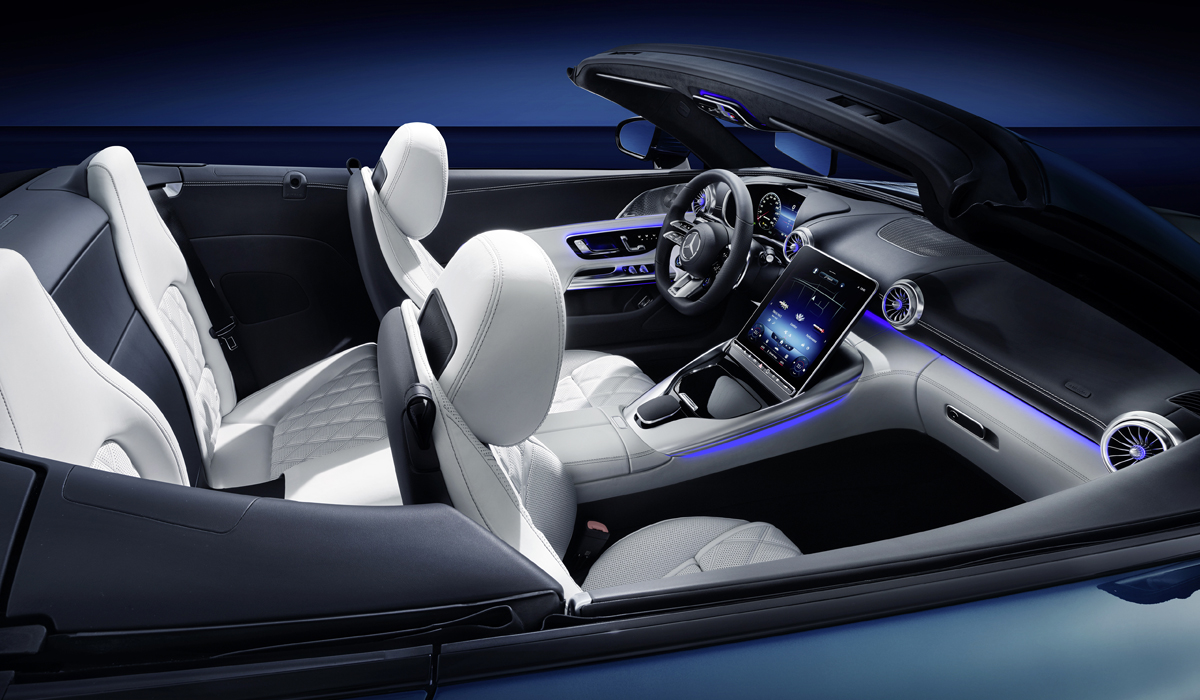 The company calls the interior of the SL model "hyper-analog": they say, it combines digital technology and analog charm. The signs of the latter are round turbine-ventilation deflectors and a 12.3-inch instrument screen, "the old fashioned way" recessed into a niche. However, this is partly a forced decision, because when driving with the roof down in sunny weather, the screen without a visor will glare mercilessly.
And in order to reduce glare on the monitor of the MBUX media system, another solution has been invented. After folding the roof, a separate electric drive automatically changes the angle of the screen, setting it more vertically. The diagonal of the touchscreen is 11.9 inches, there are several modes and display styles, as well as specific AMG menu sections.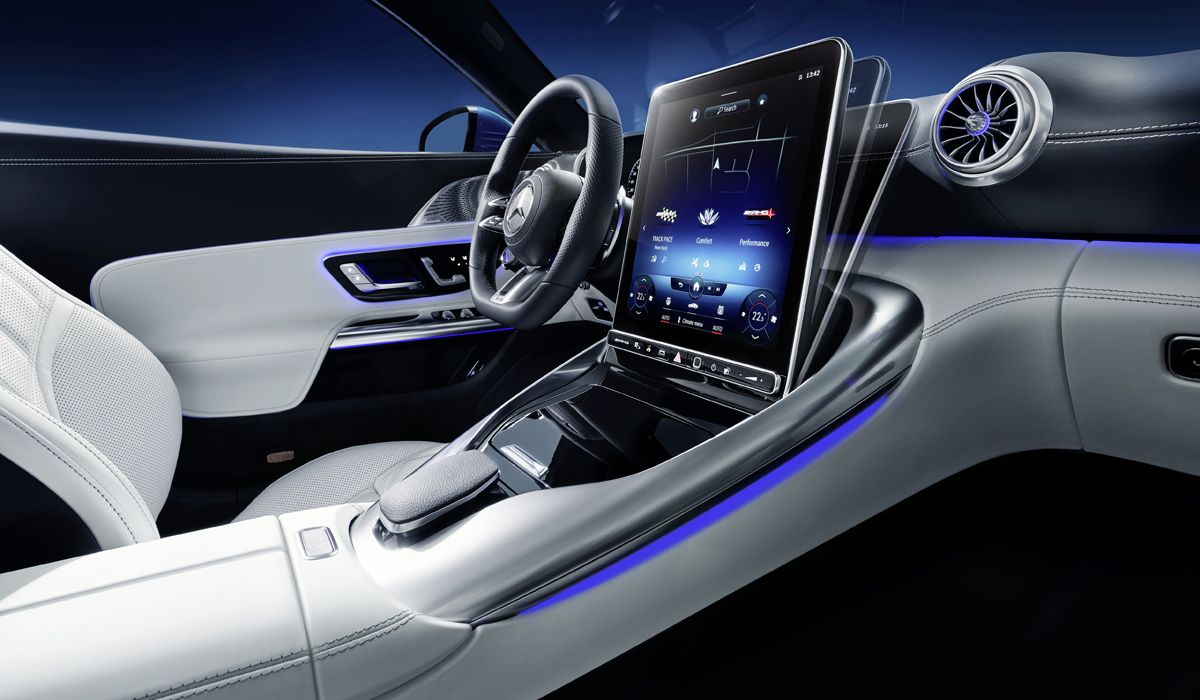 The equipment for the Mercedes-AMG SL convertible includes a head-up display, Burmester audio system, contour lighting (64 colors). You can choose between seat upholstery in nappa leather (also two-tone options) or a combination of leather and microfiber. The full-fledged premiere of the new model will take place in September (or even earlier).
.