A true icon of contemporary design, the April vase of Tsé-Tsé sits alongside the most beautiful decorative objects of the 20th century.
The story of the Avril vase
Imagined in 1991 by Sigolène Prébois and Catherine Lévy, the april slime is now considered a contemporary design icon. In 1997, it was added to the permanent design collection of the Museum of Modern Art Georges Pompidou.
A vase with a unique design
With its design inspired by Japanese ikebana, this vase allows you to isolate each flower in a tube. It is thus sublimated, and more appreciated.
Composed of a galvanized steel structure reminiscent of the roofs of Parisian buildings, and a series of blown glass test tubes, this designer vase allows you to create your own composition since it is fully modular.
Before the first use, you must lubricate the steel structure of the vase by soaking it in a water bath, with a few drops of dishwashing liquid. This will make it easier to slide the joints, and therefore to give the shape you want without altering the vase.
Avril vase: which one to choose?
There are several versions of the Tse-Tse vase. The small model, which is made up of 21 tubes 10 cm high and 2 cm in diameter for a total length of 55 cm. The classic Avril vase (the medium one) is also made up of 21 tubes but slightly larger: 15 cm high and 3 cm in diameter, for a total length of 74 cm. And finally the Avril XXL vase (the big one) which is made up of 12 tubes 18 cm high and 5 cm in diameter, for a total length of 69 cm.
There is also a colored version: the small vase of Avril roux, born on the occasion of the 50th anniversary of Marie-Claire Maison and the 25th anniversary of the Tsé-Tsé vase. This limited edition is adorned with a pretty warm color, which allows you to appreciate this mythical vase in a different way.
In a bedroom, kitchen or living room, this designer vase will bring a touch of poetry to your interior decoration.
The Tsé-Tsé vase, perfect for enhancing the most beautiful interiors
With his strong personality, the Tse-Tse vase comes to sublimate all the rooms of the house. We love it for its original and daring side, but also for the poetic way in which it highlights the flowers.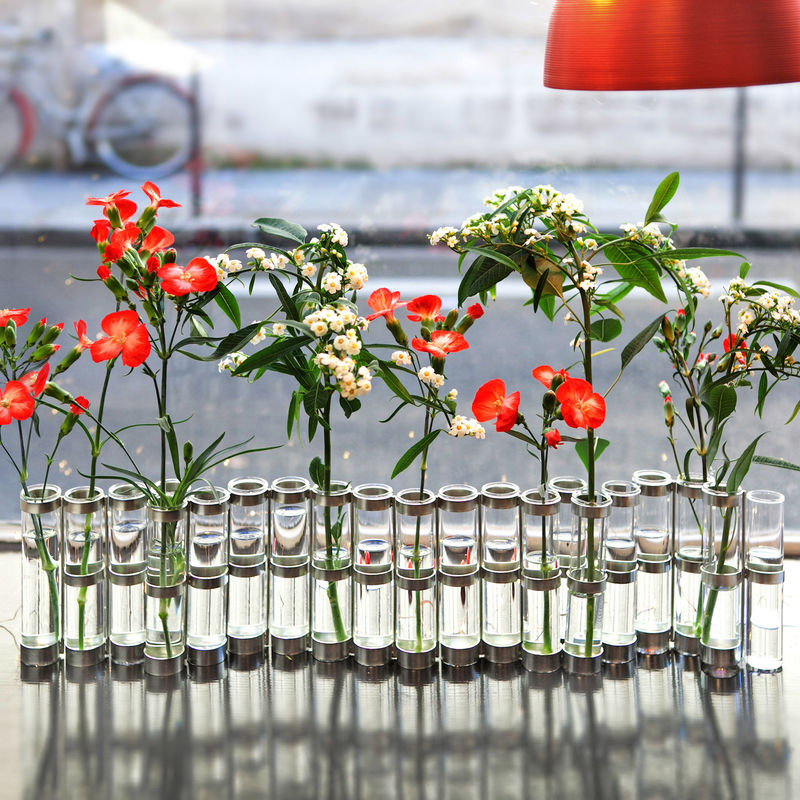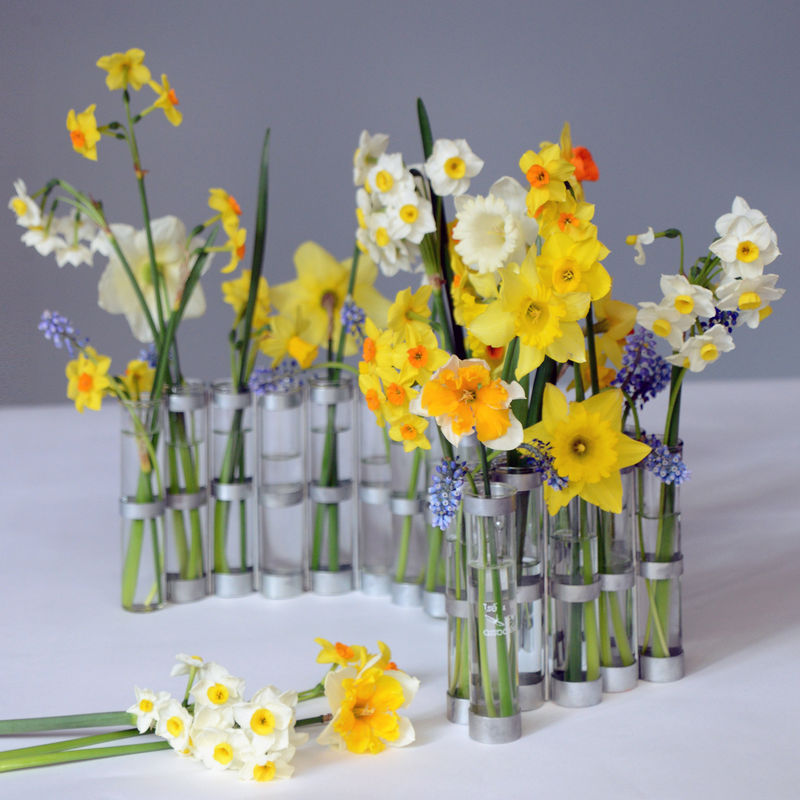 There's nothing like designer vases to bring Spring home. On a shelf…