Launched in the summer of 2022, the true wireless Huawei FreeBuds Pro 2 were already rather affordable, but during these winter sales, their price becomes even more interesting: it goes from 219 euros to 179 euros on the Huawei site thanks to to a reduction coupled with a promo code.
If they received the good mark of 8/10 in our test, it is because the Huawei FreeBuds Pro 2 wireless headphones, successors to the first FreeBuds Pro, meet a certain number of criteria sought by consumers, such as good precision in sound reproduction. Despite some flaws, these affordable true wireless are worth the detour, especially since during the sales, their price benefits from a reduction of 40 euros.
The essential points of the Huawei FreeBuds Pro 2
Accurate sound reproduction
The presence of multipoint Bluetooth
Active noise reduction
Launched at a price of 219 euros, then reduced to 199 euros, the Huawei FreeBuds Pro 2 are now available at 179 euros on the Huawei site thanks to the promo code BHHCG3YDH1LNZE4U0.
---
If the offer mentioned in this article is subsequently no longer available, please take a look below to find other offers for the Huawei FreeBuds Pro 2. The table is updating automatically.
Comfortable true wireless
Similar to the FreeBuds Pro of 2020, the Huawei FreeBuds Pro 2 also adopt this well-known "stem" format, as at Apple, but here the rectangular shape is in order. So much for the little originality. The headphones are also in-ear: the tips are therefore placed in the pavilion of the ear, so as to offer effective passive insulation, but also active noise reduction. The only downside to this design: this shiny surface that attracts fingerprints, especially since the headphones are controlled by touch.
Otherwise, the FreeBuds Pro 2 are quite pleasant to wear thanks to their contained weight of 5.9 grams. The headphones manage to stay effectively housed in the ears, thanks to their format. During our test, we were able to wear the headphones for several hours without feeling any particular discomfort. Note also that you can also wear them during sports or outdoors, as they are IP54 certified, which provides good protection against sweat, rain or splashes.
Accurate sound reproduction, but random noise reduction
The Huawei FreeBuds Pro 2 earphones incorporate a dual speaker system: each earphone therefore has a classic 11 mm dynamic transducer, but also a planar transducer which will support it for the highs and high-mids. We will thus be entitled to a deeper soundstage, with more precision across the entire spectrum. Also note that to guarantee good audio quality, these FreeBuds Pro 2 are compatible with several codecs, namely AAC, SBC, HWA and LDAC. Hi-Res Audio Wireless compatibility is also included with a compatible source that uses the correct Bluetooth codecs. For these true wireless, Huawei has also collaborated with Devialet, which allows them to offer a sound signature that emphasizes round bass and midrange.
If the audio part is very convincing, the active noise reduction promised by Huawei is a bit random: the FreeBuds Pro 2 sometimes struggle to reduce all noise, with the exception of the lowest frequencies, which are constantly filtered. We will still be entitled to four active noise reduction modes, in addition to the passive mode.
The convenience of multipoint Bluetooth
The FreeBuds Pro 2 still have the advantage of offering multipoint Bluetooth, which allows the headphones to be connected simultaneously to two devices. And Huawei does not limit this feature to its only devices. It's rare, but Huawei even offers multipoint connection when the headphones are connected in LDAC to the smartphone, even if the autonomy is necessarily reduced.
As far as autonomy is concerned, precisely, during our test, we were able to use the left earphone for a little over 3 hours in "Ultra" mode in LDAC and a sound volume at 75%, and for 5 hours with the right. For charging with the case, you will have to wait half an hour to gain a full charge. The case, compatible with Qi wireless charging, will recharge itself using a USB-A to USB-C cable to be connected to a charger unit not supplied.
To find out even more, do not hesitate to read our complete test of the Huawei FreeBuds Pro 2.
8 /10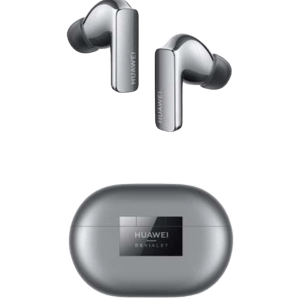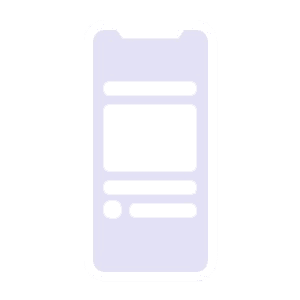 Winter sales: the best offers selected by Frandroid's editorial staff
The Winter Sales officially started on Wednesday January 11, 2023 at 8 a.m. in France and will end on Tuesday February 7 at midnight. As of now, several merchants have already drawn their best offers. Here are the best offers from the sales in our live.
Our selections by product categories
The best offers to change your smartphone during the sales
The best PC deals from the sales
The best destocked TVs for the sales
Headphones, soundbars, headphones: the best audio deals for the sales
Our selections by merchants
The best winter sales offers at Fnac and Darty
The best winter sales offers on Cdiscount
The best offers from the Boulanger sales
The best sale offers on Amazon
To make sure you don't miss out on any good plan for this event, here are some reflexes to adopt now so as not to miss any of the offers that we recommend:
Follow us on our twitter account @FrandroidPromos only dedicated to good deals (remember to activate the bell to receive notifications in real time)
Download our Frandroid application (available on iOS and Android) to activate notifications from the "Good Deals" category and thus receive new items related to the 2023 Winter Sales in real time
Subscribe to our Good Deals newsletter to be sure to receive the offers in preview (no more than one email per day, unsubscribe in 1 click, no distribution to third parties):
Frandroid Bons plans
It's recorded ! Watch your mailbox, you will hear from us!
Do not miss any good plan with our newsletter
The data transmitted through this form is intended for Humanoid, publisher of the Frandroid site in its capacity as data controller. They will in no case be transferred to third parties. These data are processed subject to obtaining your consent to send you by e-mail news and information relating to editorial content published on Frandroid. You can oppose these e-mails at any time by clicking on the unsubscribe links present in each of them. For more information, you can consult our entire personal data processing policy. You have a right of access, rectification, erasure, limitation, portability and opposition for legitimate reasons to personal data concerning you. To exercise one of these rights, please make your request via our dedicated rights exercise request form.
---
Help us build the future of Frandroid by answering this survey !