Edi Rama has previously stated that the goal of his political career is to unite Albania and Kosovo. The Russian Foreign Ministry believes that such statements do not fit into the context of joint efforts by Serbia and Albania to create a single market.
Edi Rama

(Photo: Florion Goga / Reuters)

Russian Foreign Ministry spokeswoman Maria Zakharova said that Moscow considers the statement of Albanian Prime Minister Edi Rama about the unification of Albania and Kosovo absolutely unacceptable. Her words are quoted by the press service of the Foreign Ministry.
"The promotion of plans to create a Greater Albania grossly contradicts the provisions of UNSCR 1244 and undermines stability in the region," Zakharova said.
According to her, it is especially strange to hear that the violation of the fundamental document for the Kosovo settlement is declared as the key goal of the political career of the leader of one of the countries of the Balkan Peninsula. "Such flawed stuffing does not fit into the context of the joint efforts of Belgrade and Tirana to create a single market," she said.
The representative of the Foreign Ministry also said that Moscow expects an adequate reaction from "the western guardians of the project of Kosovo statehood to this blatant provocation." "It is extremely surprising that they miss such subversive appeals, while attacking Belgrade in connection with its justified humanitarian concept of" Serbian peace, "which does not contradict international law," concluded Zakharova.
Vucic announced the achievement of a compromise in the conflict on the border with Kosovo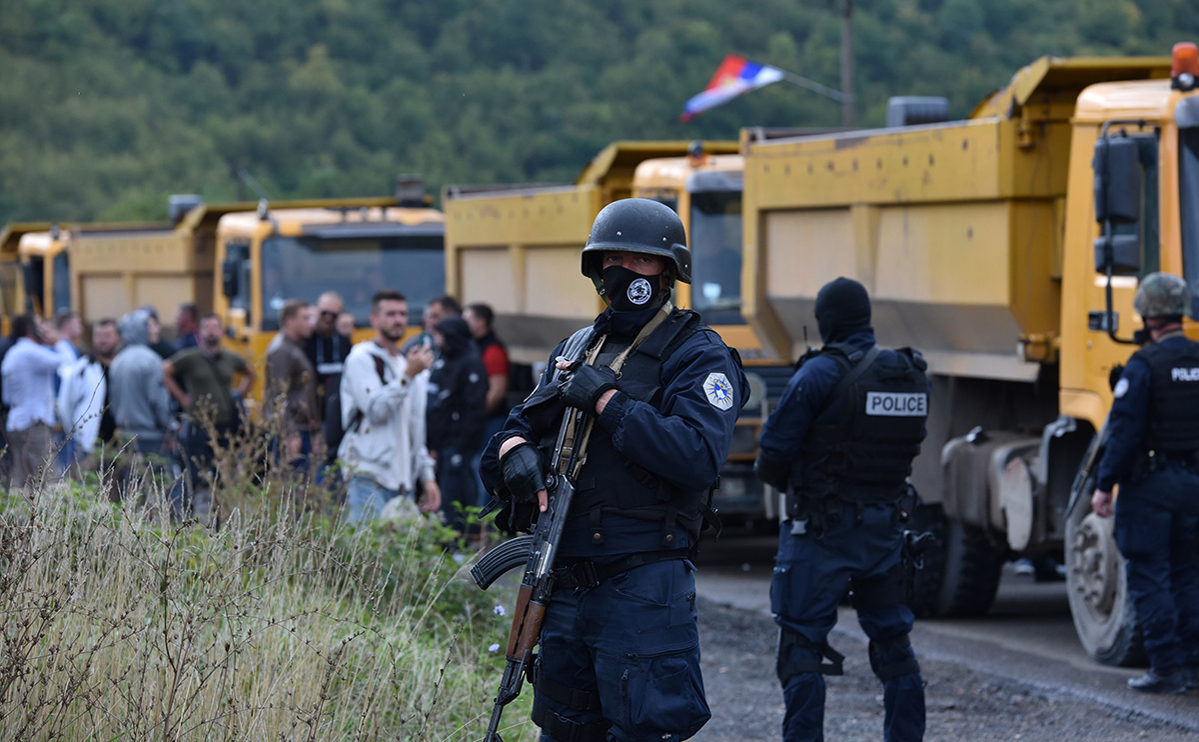 .