The artist, Yasmine Abdel Aziz, shared her fans with a new photo of her, which is her first appearance since her illness, which she suffered at the beginning of this month.
Yasmine Abdel Aziz published a new photo of her with her two friends through her Instagram account and only commented on it with the "heart" symbol.
We recommend:4 puzzles that open the door to the second part of "The House is My House" … The Secret of "Rouh"
Yasmine Abdel Aziz received many comments from her fans, who expressed his happiness at her return to communicate with them again.
Yasmine Abdel Aziz and Ahmed Al-Awadi
Yasmine Abdel Aziz was exposed to a health problem at the beginning of this June, and traveled to Switzerland to conduct some tests, and a dispute occurred between her and her husband, artist Ahmed Al-Awadi, and she canceled his follow-up through her Instagram account.
She canceled his follow-up and responded with a photo.. Rumors are chasing Yasmine Abdel Aziz and Al-Awadi in Switzerland
Many rumors spread about the separation of Yasmine Abdel Aziz and Ahmed Al-Awadi, so that Al-Awadi came out and denied everything he wrote and published a picture with his wife and wrote: "Whatever happens between us, you will be my every need and all my life with your love."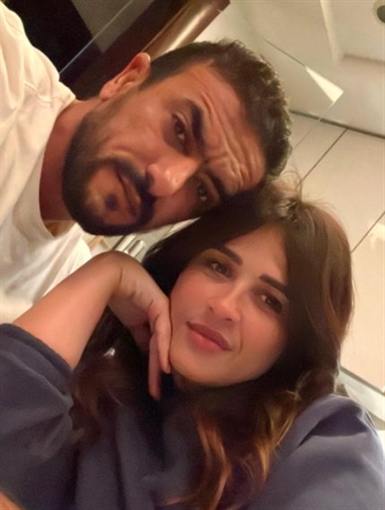 Yasmine Abdel Aziz and Ahmed Al-Awadi
See also: The first response from Ahmed Al-Awadi to the news of his divorce to Yasmine Abdel Aziz: "You are all my life."
A few days later, Yasmine Abdel Aziz returned to follow Ahmed Al-Awadi, and the artist, Badriya Tolba, announced the end of the differences between them, and wrote through her account on Facebook, "A message to some of those who crossed the fingers of one hand, your honor, you hurried strong in the late and gloating, and you said words that dictated and distracted your brain that the suffocation and the cancellation of this follow-up The biggest proof that their lives are normal and this is a healthy thing."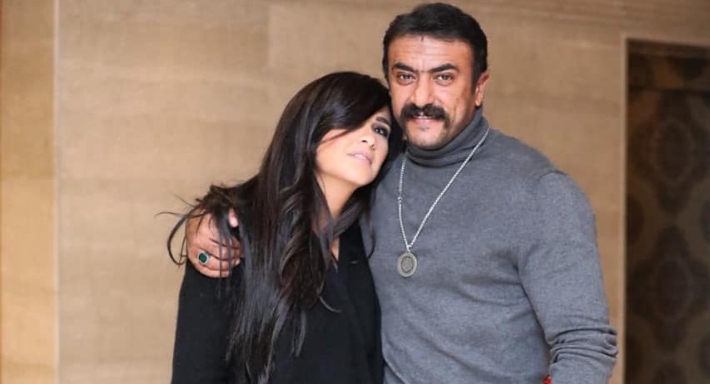 Ahmed Al-Awadi and Yasmine Abdel Aziz
See also: "Congratulations, my sweet people." Badria Tolba announces the end of the differences between Yasmine Abdel Aziz and Ahmed Al-Awadi
And she added: "What is wrong with love, like eating if there are no spices, it will not have any taste, our Lord does not write about the separation of his beloved, who fears for him and loves him from his heart sincerely and conscientiously. Congratulations to the reconciliation, dear ones."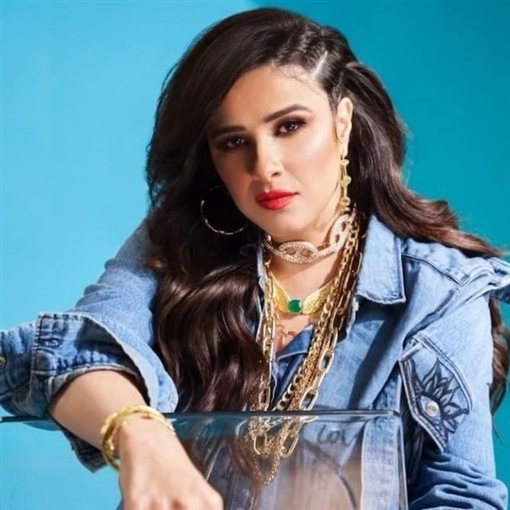 Yasmin Abdel Aziz
It is noteworthy that the last work of Yasmine Abdel Aziz is the series "Elly Malouch Kabir" with her husband Ahmed Al-Awadi, and the series achieved great success during its presentation last Ramadan.
And the series "Elly Malush Kabir" written by Amr Mahmoud Yassin, produced by Synergy, directed by Mostafa Fikry, and co-starring Khaled El-Sawy, Khaled Sarhan, Dina Fouad, Donia Abdel Aziz, Fattouh Ahmed, Aida Riad, Badria Tolba, Ahmed Abdullah Mahmoud, Ahmed Saeed Abdul Ghani, Iman Al-Sayed, Mahmoud Hafez, Basant Al-Nabrawi, Hoda Al-Etrebi, Ahmed Al-Rafei, Mahmoud Yassin "Junior" and others.
Read also:
Documentary on Paul Pogba and the reasons for his departure from Manchester United … The club's fans attack the film, describing it as "the worst in history"
#fashion_police: What did the lining of Aiten Amer's dress do in her latest photo session?!
He sang to Amr Diab and Ahmed Adawiya … Saad Lamjarred is performing a wedding in Egypt after years of absence (video)
Munther Rayhana crying: Ahmed Ezz saved me from collapse (video)
Don't Miss: "Analysis of Tones with Your Uncle Albat", an episode entitled "Summer Has Started"…with Ramy Sabry's "Heya"

Download the application FilFan … and (Live Among the Stars)
Google Play| https://bit.ly/36husBt
App Store|https://apple.co/3sZI7oJ
Huawei App Gallery| https://bit.ly/3LRWFz5