The operation was national in scope as arrests were also made in San Salvador de Jujuy and raids were carried out in Villa Mercedes. The Ministry of Security made itself available to the Federal Prosecutor's Office of San Luis, in charge of Cristian Rachid, and the Federal Court of the city of San Luis, in charge of Juan Esteban Maqueda, in the case for which the Security Police Aeroportuaria (PSA) took action against a group of people who traded and transported drugs from Bolivia to the province of San Luis.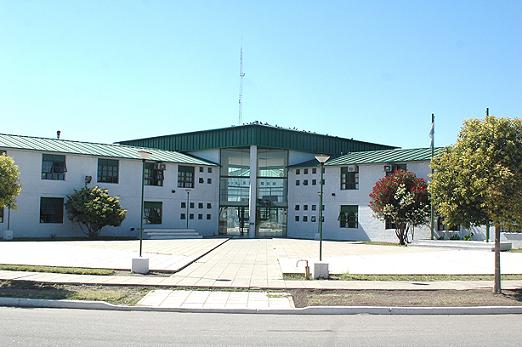 In the context of the case, the Federal Justice ordered the search of the Provincial Penitentiary Service, which is why members of the PSA entered Unit No. 1 "Older Convicts" on September 1, at 6:15 a. precisely in Pavilion number 2, cell 5.
Likewise, from the Penitentiary Service it was reported that, in accordance with the provisions of the court order, five kidnapped cell phone devices were delivered to the acting officials (one of them seized in 2020, another in 2021, and the remaining three in 2022) to the inmate housed in the cell that was raided.
The operation that had implications in San Luis was national in scope since arrests were made in San Salvador de Jujuy (Jujuy), five raids were carried out in Villa Mercedes and one in the penitentiary of the capital city.
According to information provided by the PSA, on Thursday night the officers intercepted the shipment in San Salvador de Jujuy and arrested a man when he was about to give a bag with more than 5,264 kg of cocaine hydrochloride to two other people who they were in a car and that they would officiate as carriers to the center of the country.
It was also detailed that police personnel carried out five raids in Villa Mercedes where they arrested three people and seized firearms, vehicles, large sums of cash -including foreign currency-, cell phones and other electronic devices. Simultaneously, they raided the cell of the principal investigated, where they seized a notebook, promissory notes, cannabis, and documentation of interest to the cause.
From the Ministry of Security, they reported that regardless of the Justice investigation, an internal investigation will be carried out to determine responsibilities that may implicate members of the Provincial Penitentiary Service.
Likewise, they made it clear that they will place themselves at the entire disposal of the Federal Justice to contribute everything that is necessary for the advancement of the cause.
Note and photo: Ministry of Security.