Crimean Congo Hemorrhagic Fever (KKKA) has returned as the weather warms up. It was reported that the first death of the year due to the virus occurred in Sivas Cumhuriyet University Hospital. Sharing information about the transmission of the disease, Assoc. Dr. Büyüktuna said, "The probability of infection is higher for people who live in rural areas and deal with animal husbandry and agriculture."
PCR TEST POSITIVE OF 19 CASE
Assoc. Dr. Seyit Ali Büyüktuna warned that the first death of the year as a result of tick contact occurred in his hospitals. Assoc. Dr. Büyüktuna said that CCHF disease caused by ticks can be transmitted to humans through the blood and body fluids of animals, as well as the attachment of ticks. Stating that the hospitalizations started with the warming of the weather, Assoc. Dr. Büyüktuna stated that 27 cases of CCHF suspected came to their hospitals this year, of which 19 cases had positive PCR tests and one person had died so far.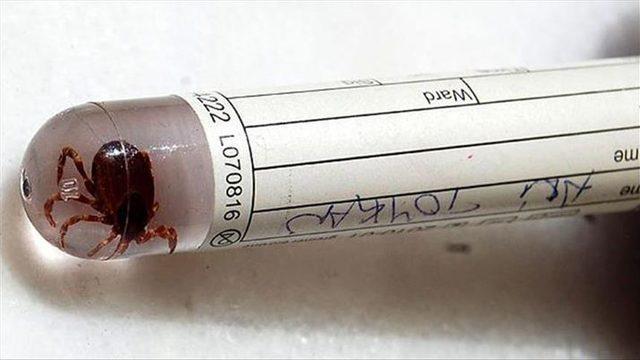 "ALL TICK CONTACTS ARE RISKY FOR CCHF"
Assoc. Dr. Pointing out that all tick contacts are risky for CCHF, Seyit Ali Büyüktuna said, "Crimean-Congo Hemorrhagic Fever is an important tick-borne disease in humans. It is seen in many countries around the world. It is a disease that occurs frequently in our country, especially in the region we call Kelkit Valley. This disease is more common among rural residents and agricultural workers. It is often transmitted by the attachment of infected ticks or by direct contact of unprotected hands with ticks or by exposure to the blood and tissues of infected animals. Apart from this, the disease can be transmitted when exposed to the blood or other body fluids of CCHF patients. The disease is mostly seen in Kelkit Valley regions such as Tokat, Sivas and Çorum in our country.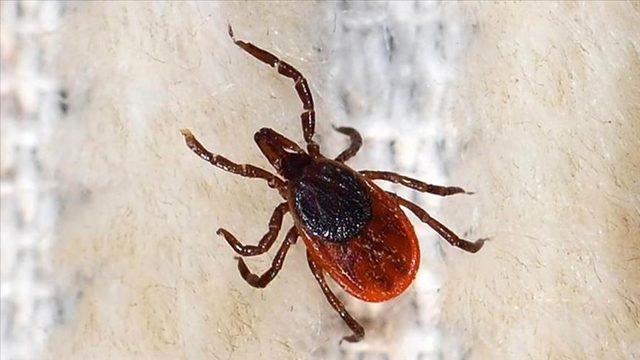 RURAL LIVING AND AGRICULTURAL WORKERS AT RISK
Talking about risk groups, Assoc. Dr. Büyüktuna said, "The probability of infection is higher for people who live in rural areas and deal with livestock and agriculture. Because they play a very important role in the life cycle of ticks. Apart from this, our risky groups, veterinarians, slaughterhouse workers, shepherds, farmers, can all be defined as risk groups. We don't have a chance to say whether ticks are poisonous or not in our area, we don't do tick analysis anyway. But since it is an endemic disease transmitted by ticks in our region, we find all tick contacts to be risky for CCHF.
"WE HAVE LOSE ONE PATIENT SO FAR"
Providing information about the cases coming to the hospital, Assoc. Dr. Büyüktuna said, "Climate conditions are very important for the tick population. There is an increase in the cycle of ticks, which we call Hyalomma, especially in spring and summer. The disease is more common in the spring and summer months, especially in the warm winter period or in the spring and summer months when the amount of precipitation is low. Because the tick population increases during this period. Our city already serves as a regional hospital. As of today, we have admitted 27 suspected patients, and 19 of them have positive PCR tests. "We have lost one patient so far," he said.
CLICK TO RETURN TO HOMEPAGE
news clr others-
news
-content-end">

He beat the woman next to him on the street, he was kicked and beaten by the neighborhood.
news clr others-
news
-content-end">

Russia said 'we will shoot'! Flash NATO decision from Finland
news clr others-
news
-content-end">

The shocking truth years later! His father was the murderer of his real father