class="cf">
Within the scope of the gradual normalization calendar announced by President Recep Tayyip Erdoğan, after primary school students started face-to-face education last week, middle school and high school students went to their schools today.
Students, who continued their online classes for a while within the scope of the epidemic measures, re-entered their classes and started the lesson.
At Bahçelievler Yenibosna Fatih Secondary School, students stood in line by following the mask and social distance rules. After the National Anthem was sung, the students took turns entering the school.
Student Burhan Sakallıoğlu stated that he was excited to come back to school and said, "I missed school so much. I met my friends. I saw my old friends." said.
Student Arda Ege explained that she got up early in the morning and came to school, "I missed school. It is important to come to school." he said.
class="cf">
Student Kaan Tuna stated that she is happy to come back to school and said, "I am very excited. But when I wear a mask, I get very narrow. The school is still very nice. I don't understand anything about the live lesson. I miss school so much, I am happy to meet my friends." used your expressions.
Bahçelievler District Director of National Education Emin Çıkrıkçı also attended the opening ceremony.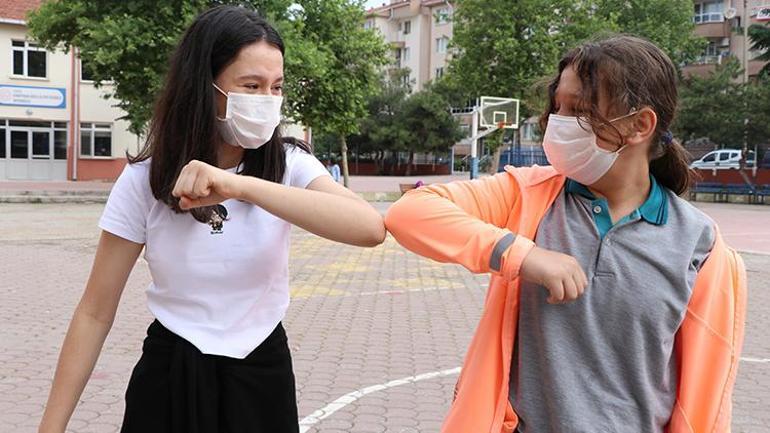 VACCINE APPOINTMENTS OPENED FOR ALL TEACHERS AND EDUCATIONAL EMPLOYEES
Health Minister Fahrettin Koca announced that all teachers will be vaccinated, regardless of age.
Minister of National Education Ziya Selçuk also said in a statement yesterday, "The vaccination appointments of all our teachers and education staff have been defined by the Ministry of Health. Our colleagues can get their appointments from e-Nabız as of now."
Bigpara for Cryptocurrency Markets
Bigpara for Cryptocurrency Markets
.