REPORT – The military coup that swept away President Keïta in August is also explained by the feeling of abandonment of the troops.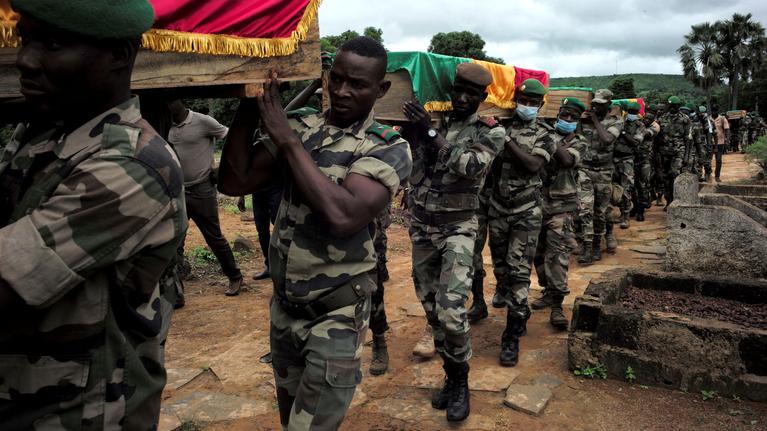 From our special correspondent in Bamako
A long decayed wall, of an uncertain yellow, bars the plain at the exit of Bamako. A slightly twisted barrier and a handful of soldiers guard the gate which pierces this wall. Visitors are filtered through it entering the Soundiata-Keïta barracks in Kati, a garrison town bordering the Malian capital, a complex of old military buildings, dilapidated low-cost housing and concrete block huts as found everywhere in Mali. The place is unlike the beating heart of a force at war for eight years to reclaim its territory. "The army is the most effective organization in Mali and the one in which the populations still have confidence. But it's also a tense and very frustrated body ", says Marc-André Boisvert, academic specializing in the Malian army.
The coup d'état which, on August 18, overthrew President Ibrahim Boubacar Keïta, known as IBK, was therefore only half surprised. The moment was unexpected, in the midst of popular protest,
.