VIDEOS – A story of friendship and cycling, a dive into the Mexico of drug traffickers, a rescue operation in the Amazon … What should you see in the cinema this week? The selection and advice of the editorial staff Figaro.
By
Etienne Sorin, Eric Neuhoff and Nathalie Simon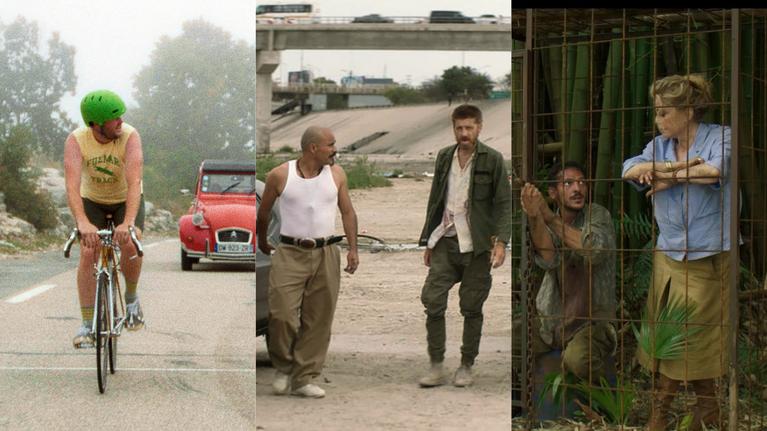 To have
The Climb , drame de Michael Angelo Covino, 1h38
Mike slept with Kyle's future wife. He tells her that on the hill that they are climbing by bicycle. Mont Ventoux may not be the best place to learn something like this. The cuckold pedals like a madman in pursuit of his companion. The tone is set. Michael Angelo Covino declines in seven episodes the transformation of this relationship that scientists would call toxic. A certain gravity wins over the whole of this sensitive, inventive, powerful film.
> Read the full review on Le Figaro Premium
Adolescents and Gwendolyn , by Alberto Lattuada, 1:30 and 1:40
At the end of the 1950s, the Italian Alberto Lattuada stages the first emotions of young girls in bloom and the faded loves of adults. Two beautiful restorations.
To avoid
Hotel by the River , drame de Hong Sang-soo, 1h36
This new feature film by Korean Hong Sang-soo, which will release another in September (The woman who ran away), is a contemplative film. In black and white. It follows the wanderings of Ko Younghwan, a relatively famous elderly poet, and a young girl mourning a sentimental story in a secluded hotel by the Han River. The characters evolve before our eyes as behind a transparent glass. Impossible to get attached to it.
> Read the full review on Le Figaro Premium
Tijuana Bible , thriller by Jean-Charles Hue, 1h32
After Eat your dead, Frenchman Jean-Charles Hue films Tijuana, a border town in the hands of drug traffickers, without inventing gunpowder. Lacks a consistent script where the writing of a James Crumley.
Terrible Jungle , comedy by Hugo Benamozig and David Caviglioli, 1:31
A great anthropologist (Catherine Deneuve) goes to the Amazon in search of her researcher son (Vincent Dedienne). Authors who wanted to make people laugh bored. The actors were treated to an extraordinary adventure on Reunion Island.
The Vigil , horror of Keith Thomas, 1h28
Yakov, a New York Jew who tries to get rid of the grip of his Orthodox community, agrees to be a "shomer", that is to watch over the body of a Holocaust survivor the day before the funeral. A Jason Blum production that heavily revisits the theme of the haunted house.
.