If you click on a link and make a purchase we may receive a small commission. Read our editorial policy.
news" data-paywalled="false" data-premium="false" data-type="article">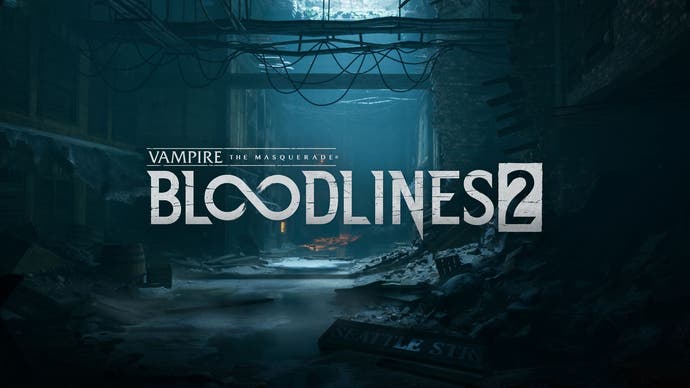 Paradox Interactive has finally revealed which studio is currently in charge of developing Vampire: The Masquerade – Bloodlines 2.
The project was initially announced in 2019, with a planned release for 2020 and with the Hardsuit Labs studio at the helm. However, in August 2020 it was pushed back to 2021 and both the creative director and narrative designer were fired. In February 2021 a delay was again announced and Paradox pulled Hardsuit Labs away from development.
Shortly thereafter, Paradox CEO Fredrik Wester revealed that the company had been on the verge of canceling the project entirely after breaking up with Hardsuit Labs, but confirmed that they had found a new development partner, though they would not disclose his name to avoid add more pressure to a troubled development.
Now we know, after an announcement at PAX West, that this studio is The Chinese Room, the British studio responsible for titles like Dear Esther or Everybody's Gone to Rapture.
It has also been confirmed that gameplay with the current state of development will finally be shown in January 2024, and the game is scheduled to hit stores in the fall of 2024 if there are no further delays.
Ed Daly, director of The Chinese Room, stated that "Vampire: The Masquerade holds a special place in our hearts. The dark setting and intricate narrative built on a modern society is a perfect fit for our studio's catalog."
"Bloodlines 2 is our most ambitious project to date. Fans of the franchise have eagerly awaited this game, and we are up to the challenge. We have brought over fifteen years of award-winning experience to the project, creating a game that honors the legacy of its predecessor while updating its gameplay for a new era."
World of Darkness Vice President at Paradox, Sean Greaney, added, "We were immediately impressed by what we saw in The Chinese Room's proposal for Bloodlines 2. They have a real passion for the source material, making them the ideal partners for develop a story in the world of Vampire: The Masquerade".
"We are committed to making Bloodlines 2 a success. Bringing in a studio that shares our vision was vital in helping us achieve those goals. Fans of the franchise can rest assured that Bloodlines 2 is in good hands."