In the reality series Mass is Cash shows how Peter Gillis earns his money by running Oostappen Vakantieparken. Part of the self-made millionaire's wealth is not invested in new accommodations or holiday parks, but in collecting special motorcycles, especially from Harley-Davidson. His collection is quite extensive.
It has been known for some time that Peter Gillis loves beautiful vehicles. For example, recently bought a Rolls-Royce Cullinan Black Badge and a Ferrari 812 GTS. Soon we will also see a Mercedes-AMG G63 appear in the series, he recently said in an interview with Manners. In addition to his luxury cars, the entrepreneur has also built up a nice fortune in motorcycles. An overview of his bizarre collection, full of vintage models.
A selection from Peter Gillis's large collection of motorcycles
1. Harley-Davidson V-Twin 1909
Peter Gillis' absolute favorite is a 1909 Harley Davidson with V-belt. This is also the oldest motorcycle in his collection and probably also one of the most valuable.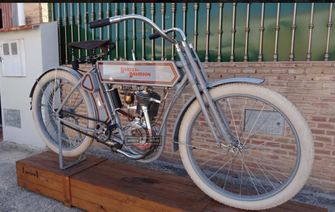 The motorcycle has a 484cc engine with two cylinders that are good for about 10 horsepower.
2. Indian 1941 Scout 741 500cc
Also a special model is this Indian from 1941. The bike was originally designed for the American army and its allies.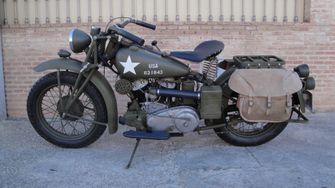 The engine has two cylinders with a total displacement of 500cc. The block produces about 15 hp.
3. Harley-Davidson 1921 21F 1000cc
The 21F was produced in 1921, but was not sold until 1924. The model was only marketed in England.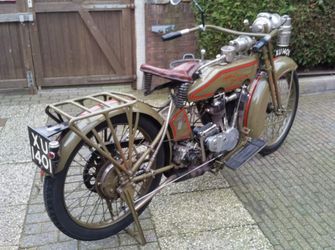 The two-cylinder has a displacement of 1000cc and is good for about 17 hp.
4. Cezeta 501
You will find much less displacement in the Čezeta 501. The two-wheeler has a 175cc single-cylinder engine, coupled to a gearbox with four gears.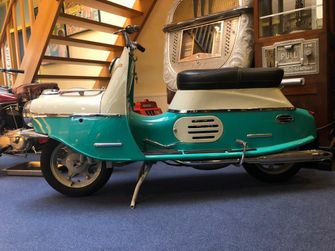 The fuel tank above the front wheel makes the design of the Czechoslovak scooter special.
5. Benz Patent-Motorwagen 1886
This Benz Patent-Motorwagen from 1886 is even more unique. This car is seen as the first automobile vehicle.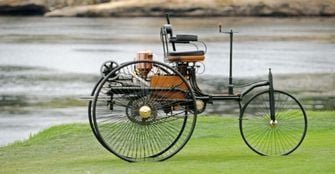 The tricycle has a 1.0 liter single cylinder with 2 to 3 hp.
6. Harley-Davidson 11F 1915
In the kitchen at Peter Gillis's house is a Harley-Davidson 11F from 1915. The model has a 1000cc two-cylinder engine good for about 11 hp.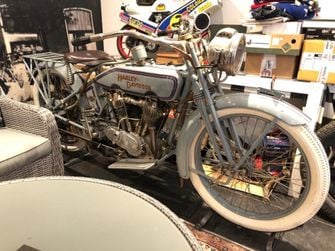 The engine was one of the most popular models of its time. A total of 9,855 copies were sold.
7. Harley-Davidson 30D 750cc 1930
Harley-Davidson's D Series was a hit in the mass is box office category. 5,700 copies of the 750cc model have been sold. The 1200cc was sold 10,000 times.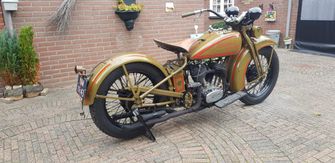 The 750cc two-cylinder produces just over 10 horsepower.
8. Indian 1912 Regular Model 1000cc
A timeless classic, this Indian from 1921. The two-cylinder has a displacement of 1000cc and is good for 7 hp.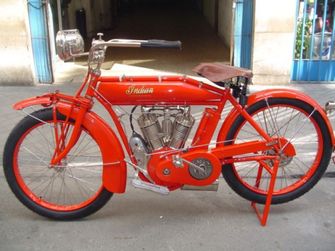 A total of 31,000 copies of this motorcycle were made, one of which is in storage at Mass is Cashstar Peter Gillis.
9. Harley-Davidson 1926 Model B 350cc
This Model B has one less cylinder on board than the above model. The stroke volume is also a lot less with 350cc.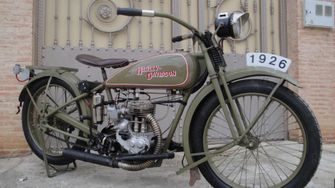 The motor is good for 8 hp and was made for the English, European and Australian market. This is because the road tax was introduced around this period and there was a demand for lighter motorcycles.
10. Harley-Davidson Servi Car Trike 1950
This Harley-Davidson Servi Car is a lot heavier. The tricycle was a service bicycle for garages and police forces in particular, but was later also used as a taxi in India.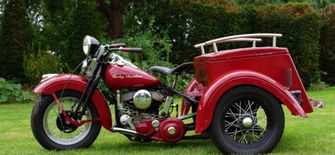 The two-wheeler is based on the Model D and also has the same 750cc two-cylinder on board.
This is just the tip of the iceberg. Check out the complete motorcycle collection here Mass is Cashstar Peter Gillis.
Mass is Cash
In Mass is Cash follow the life of no-nonsense entrepreneur Peter Gillis, who built up a fortune with Oostappen Vakantieparken. He's not the multimillionaire eating oysters in Saint Tropez. One that cuts away a special frikandel somewhere on a campsite. The series, with voice-over by Frank Lammers, is a hilarious gem on SBS6. On view every Monday at 8.30 pm.