While the Model 3 restyling has not yet been formalized, changes to Model Y already seem to be in the works for 2024, under the code name "Juniper".
A few hours before Tesla's Investor Day conference on March 1, 2023, Reuters publishes internal leaks on the Model Y evolution projects. After the "highland" project of the Model 3, place in the code name "Juniper" for the Model Y.
These new internal indiscretions will certainly put Elon Musk in a bad mood. Tesla seems to be having more and more difficulty preventing internal information from leaking outside the company. But what is behind the code name "Juniper"?
Interior and exterior modifications to come for Model Y
Several Tesla suppliers have been approached to provide quotes on reworked parts. This would concern both exterior elements and interior components of Tesla's SUV. It is obviously far too early to know more about the list of components that could be updated, and therefore about the rendering that this could have for the Model Y.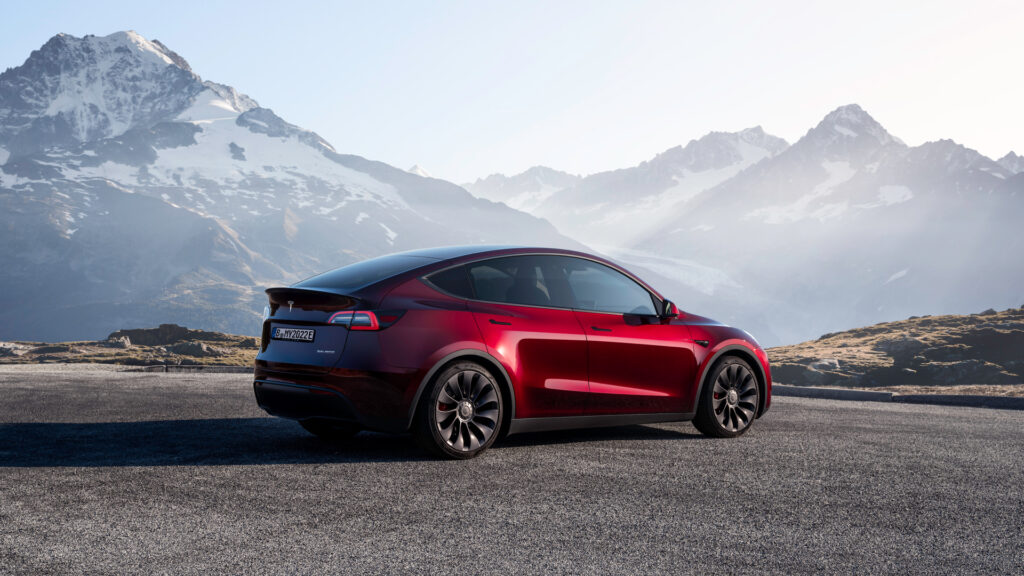 With the Model 3 which is being redesigned, it is possible to imagine that some updates applied to the sedan could also be found on the Model Y.
The Model Y has already progressed since it went into production, Tesla does not necessarily expect complete overhauls of its models to improve them. A good part of the changes come through remote updates of the vehicle's software. Material modifications are also observed on the assembly lines. Beyond the new paintwork available for the models produced at the Berlin factory, the suspensions of certain versions of the Model Y have also evolved for those produced in China. Rumors from China also often promise new elements. In recent months, new rear seats and new cameras to come have been frequently mentioned.
An update of the Model Y from 2024
Unlike the Model 3, whose redesign should be applied from September 2023, for the Model Y, this concerned models produced at the end of 2024, according to internal sources taken by Reuters.
Even if this update does not come until 2024, it seems to be early for a restyling of the brand's bestseller in many markets. The Model 3 will have waited almost 6 years, since the first models produced in the USA in 2017, to undergo a facelift. The Model Y only started production in 2020. So there are certainly issues, which are unknown to us at the moment, but the file will be followed carefully.
---
Subscribe to Numerama on Google News so you don't miss any info!