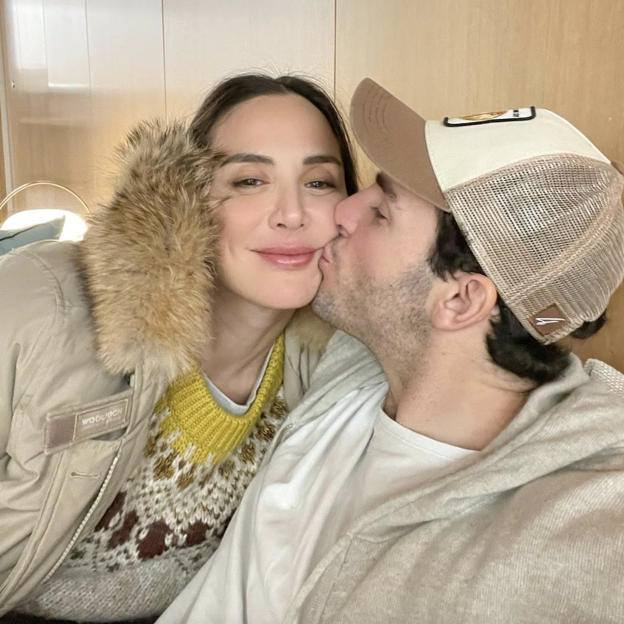 Tamara Falcó and Íñigo Onieva confirmed their reconciliation with a trip to Lapland that they shared on their social networks: kisses and expressions of affection abounded. / @TAMARAFALCO
The crisis, separation, distancing, forgiveness and reactivation of the couple formed by Tamara Falcó and Íñigo Onieva has all the elements to fascinate. The fears, ghosts and hopes of romanticism are projected onto this commitment: Can trust be recovered when it has been so publicly broken? should there be sorry for the infidels? Could this be the true love that the Marquise de Griñón deserves? Who has this upper hand for her, Íñigo or Tamara?
Guessing what happens in the heart of each one is complicated, although the way in which Tamara Falcó looks at Íñigo Onieva leaves no room for doubt: adoration is even more obvious than in Lourdes. What the Marquise de Griñón expresses with a look requires in Íñigo Onieva a written and kilometric statement: «I am completely in love with you. You are an angel that God has placed in my path," he says. Obviously, a look is worth a thousand words.
It would be a mistake, however, to think that a woman in love up to her eyebrows loses her rational capacity. That your heart goes to a thousand and the butterflies flutter in your stomach every time she calls you, she looks at you or touches you does not scare the fly behind the ear. Obviously Tamara Falcó has put conditions to return and, from what we see, Onieva has accepted them without question. A clue: since their return was announced they have not separated. They look like Siamese.
The world continues to turn for the Marquise de Griñón, perhaps already engaged in negotiations for the second season of her docurreality for Netflix. It didn't achieve the success that Giorgina Rodríguez had, so the second season was a bit up in the air. The drama in the metaverse With Onieva, interest could have skyrocketed again, which would force a renegotiation of cache and conditions with Tamara and Íñigo.
Why Tamara Falcó and Íñigo Onieva have not wanted to separate in their public appearances after the reconciliation
Both are clear: together they are stronger and more expensive. The wedding, yes or yes, is kept for June. «I have hope and I am in love. Here I go, here I go… I see myself walking down the aisle in 2023 and I've been thinking that I only have six months to go. wedding dress», confessed Tamara Falcó in her last interview for Harper's Baazar ».
Tamara Falcó and Íñigo Onieva wanted to show themselves united as Siamese twins in the staging of their reconciliation in Lapland. / @tamarafalcó
Although the reunited couple are now silent, the images of their comings and goings speak louder than the statements. Your reconciliation trip to Lapland was already a declaration of intent: where to look for isolation and intimacy but at the North Pole. Tamara and Íñigo turned that feeling of being out of the world that seizes lovers completely free of charge into a literal promotion.
Then there have been meals, walks and dinners captured by the paparazzi in which the protagonists have continued to be two: Tamara and Íñigo, Íñigo and Tamara. Anyone would say that the Marquise de Griñón does not want to lose sight of her boyfriend, whose renowned talent for public relations has suffered a 'stand by'. She does not go to the disco that saw her dance and kiss so much. She doesn't go out at night either.
"I hope that Íñigo does not fail me", Tamara wished in front of an incredulous world before the surprising development of sentimental events. whatever the end of this reconciled dramawhat the Marquise de Griñón has achieved is to gain control and regain power, both in front of Onieva and with respect to her mother.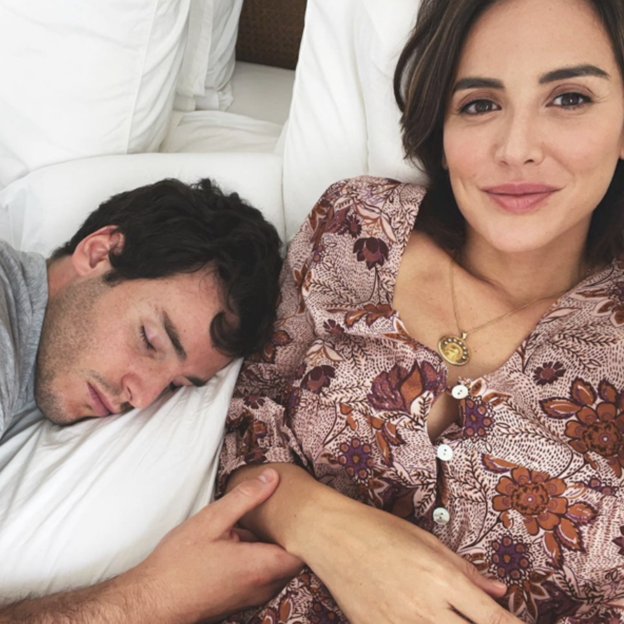 One of the last photos of complicity with Onieva that Tamara Falcó shared on her Instagram profile, before her well-known break with Íñigo. / @TAMARAFALCO
"I got many boyfriends in the press," he confessed in 'Harper's Baazar'. "There were those who liked my parents very much, but what you feel for someone no one can tell you, neither your mother nor anyone». The Marquise de Griñón has the frying pan (and the rest of the kitchenware) by the handle.
«I realize that there is nothing that can be put before you. My absolute priority is you, your happiness and our joint project as a couple and as a family », promises Íñigo Onieva on his Instagram profile. Clearly, Tamara seeks reciprocity for her feeling of adoration and, as we can see, he has achieved a compromise in the project. "You are my family!" Shouts Onieva, who finally mentions the magic word.
Tamara's great life objective is not to be famous, a millionaire or inherit her mother's social influence, goals that she achieved automatically at birth. Her real struggle is found a traditional family in which love triumphs in all its aspects. Without lies, infidelity, separations or divorces. Will Íñigo Onieva live up to such high hopes? He promises, but in English: "I won't let you down!" He says.