Isn't Alex Wilson (30) the fastest European of all time? Not only his fabulous time is currently a topic of conversation around the world.
the essentials in brief
The Swiss sprinter Alex Wilson runs the 100 meters in 9.84 seconds.
It is the best time ever for a European.
The Tokyo Olympics begin on Friday.
There are doubts about the timing and rumors about a doping coach.
Less than a week before the start of the Olympic Games, Alex Wilson is running two fabulous times in Alabama. With his 9.84 seconds, the 30-year-old from Basel improved his best time over 100 meters by 0.24 seconds. Never before has a European run this distance faster!
But doubts arise the very next day, the time has yet to be homologated. US sprint expert Rana Reider is immediately convinced: "We know 100 percent that this is not real." Timekeeping in Alabama, in particular, should not be beyond doubt.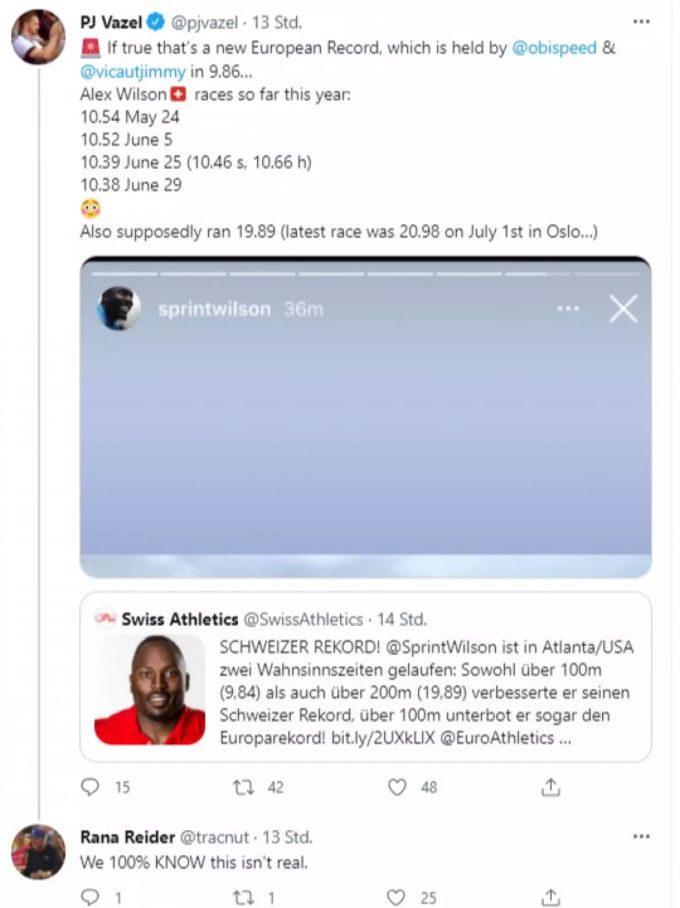 The conditions for this were great, as Alex Wilson confirms in an interview with the "Tagesanzeiger". Nevertheless, the sprinter is also amazed. "I don't believe it yet, I'm still shocked," said Wilson.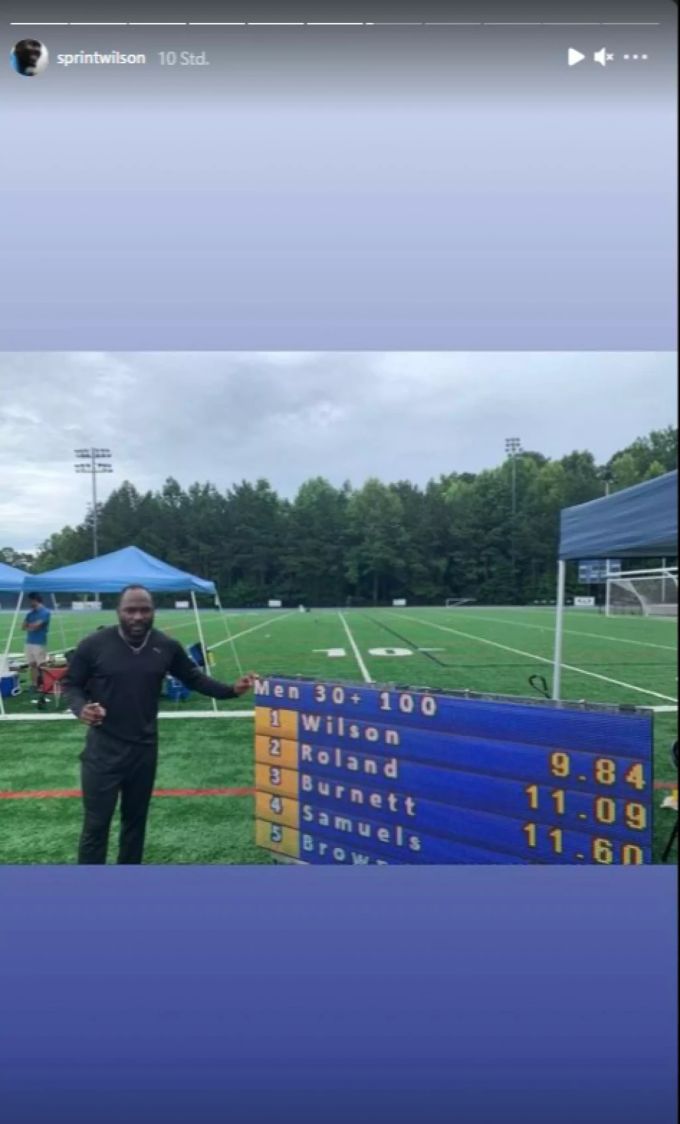 And further: "I felt that I was in 10.0 form, and the train in Atlanta is damn fast." But he never expected the measured 9.84 seconds.
Nevertheless, he does not want to doubt his record before the official clarification. "The time is shown like this on the target film photo," says Wilson.
Did a doping offender train with Alex Wilson?
In addition to the fable record, Alex Wilson is causing a second excitement shortly before the Olympics in 2021: The Basler can be seen on an Instagram video training with Raymond Stewart.
The Jamaican is banned for life for doping offenses!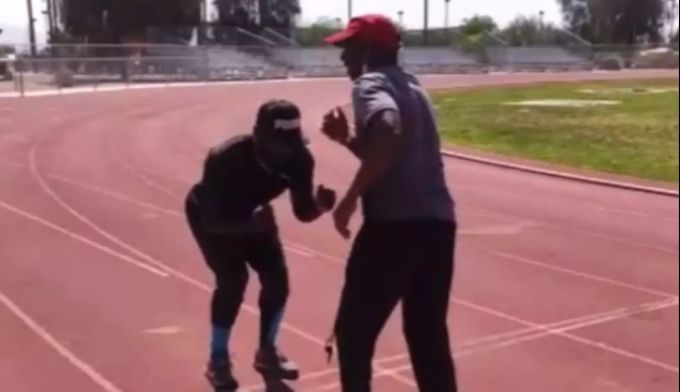 In an interview with the "Tagesanzeiger", Wilson vehemently denied knowing Stewart. "I worked with my trainer in Las Vegas," said Wilson.
At the time, Stewart was playing football at a tournament at the same location. His trainer asked him if he knew the man. "I said no."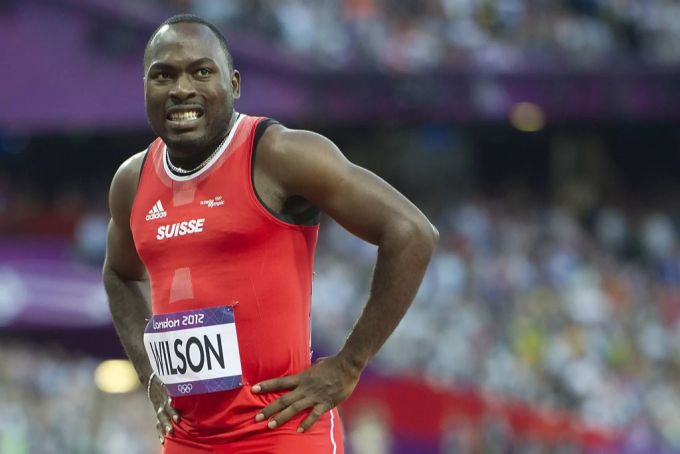 «My coach then asked him if he could give us a few tips. He did that for ten minutes, "explains Wilson.
Why his trainer made a video of it is a mystery to him. "He put it on Instagram without my knowing about it."
And Wilson confirms again: "I never heard from Raymond Stewart after that. Or did something to him! "
For him it is clear: "It was a mistake that my coach did not point out to me that Stewart is banned as a coach."
More on the subject:
Olympia 2021
Instagram
Trainer
Doping
Alex Wilson
Bahn

---
.