On October 13, 2010, employees of a copper mine in Chile found the air after 69 days underground. An event followed live on televisions around the world.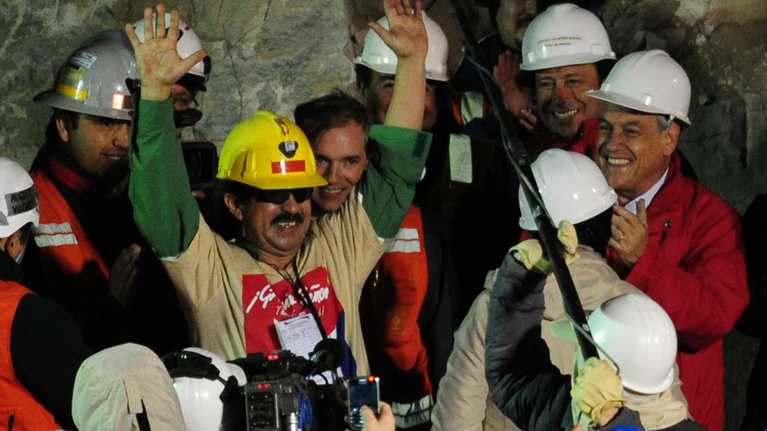 First the most "skillful», Then the weakest, then the strongest. It is in this order that on October 13, 2010, the 33 Chilean miners trapped underground for more than two months regain their freedom. Extracted from their small metal basket 52 cm in diameter, their eyes protected by sunglasses, these miraculous people are then projected into the large media barnum formed around the camp where their families have gathered.
On August 5, hell began for these men who came from all over the country to work in Copiapo in the Atacama Desert in northern Chile. That day, a collapse in the galleries of the copper and gold mine in San José blocked the 33 miners. At 688 meters deep, in the dust, the men then move towards the exhaust chimney but the ladder is missing. Two days later a second landslide completely locks them in. For 17 days, while the country has no news of them, they organize their survival
.