Angela Merkel continues to open the doors to refugees, particularly from the camps in Greece, but is more cautious than in 2015 to defuse criticism from the AfD.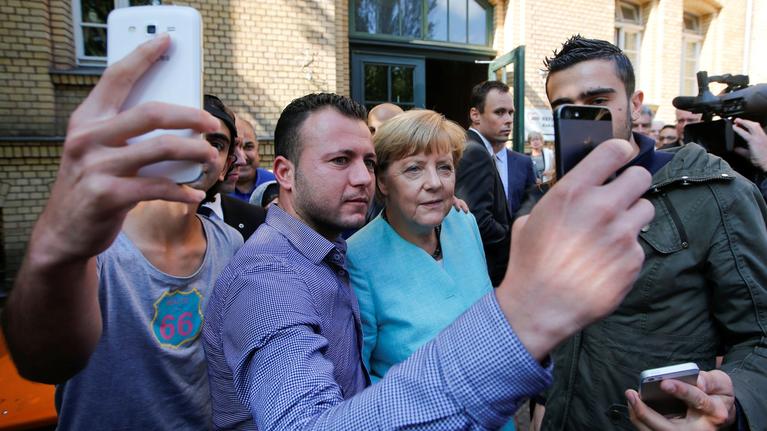 Correspondent in Berlin
Of all European countries, Germany is the one that issues the most asylum rights – 116,000 in 2018 – and takes in the most minor, sick or unaccompanied children. Again on September 15, the Merkel government, at the forefront of the Twenty-Seven, announced that it would receive 1,553 refugees from five Greek islands. But for many, across the Rhine, the account is not there.
Sunday, under the slogan "there is fire and we have room ", several thousand people marched in Berlin, Cologne, Munich and Leipzig to demand a greater participation of their country in the humanitarian crisis created by the fire of the Moria camp. In the capital alone, 5,000 had gathered in the multicultural district of Moabit, where the aunt of Alan Kurdi, the drowned Syrian boy who had become the emblem of the tragedy, urged the Twenty-Seven to "Do not close your eyes and turn your back" to migrants stranded on European coasts. "We must
.