TESTIMONIALS – In a hospital that has been weakened for a long time, the staff, hard hit by the first wave of the Covid-19 epidemic, were disappointed by the broken promises.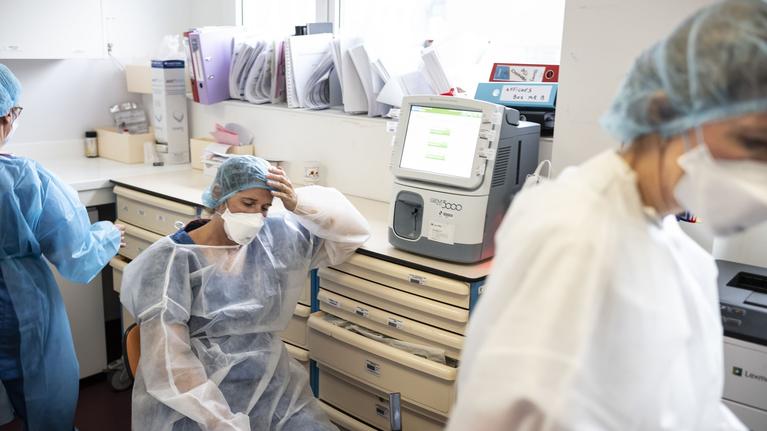 "It's our job, and we're going to go. But we're tired and it's more difficult to get back on track. " Like others, the Dr Thomas Gille, pulmonologist at the Avicenne hospital (Bobigny, AP-HP), fears the "tide" which threatens already weakened hospitals. "Caregivers are people like any other, everyone is quite depressed and worried, note the Pr Rémi Salomon, president of the AP-HP establishment medical commission. But those who were at the front in March know it is hard physically and mentally. Especially since we are entering a period with a lot of uncertainties, especially over its duration. " And, unlike this spring, the whole country is under threat. No need, therefore, to rely on help from less affected regions. "Reinforcements will not come and patient transfers will be impossible", hit the Pr Éric Maury, resuscitator at Saint-Antoine hospital (Paris), and president of the French language intensive care company (SRLF).
"To see such an influx of patients arrive
.