INFOGRAPHICS – Region by region, Le Figaro scrutinizes the very latest data on the covid-19 pandemic in our country.
By
Infographic Service, Guillaume Balavoine and Cyrille Vanlerberghe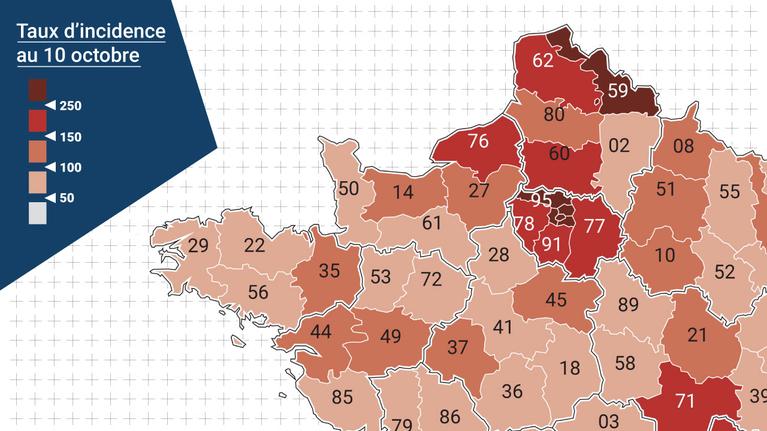 At the national level, all the epidemic monitoring indicators indicate a worsening of the situation with a regular increase in the number of new daily cases and the positivity rate of screening tests. Last week, almost 80,000 people tested positive for the coronavirus, the highest figure in all of Europe.
As has been the case since the end of August, the increase in the circulation of the virus is now reflected in a gradual but regular increase in the number of hospitalizations and resuscitations.
.