If you are looking for the best way to protect your personal data in addition to enjoying access to foreign servers, a VPN is still the best solution today. Here is a selection of the three best offers of the moment.
That's it, have you finally decided to invest in a VPN to protect your privacy and have access to geo-blocked content? But, in this jungle of promotions, you still don't know which one will find favor in your eyes? Rest assured, we have done what is necessary not to waste your time and have selected the three best offers of the moment.
What can a VPN be used for?
According to the many advertisements that can be found on the Internet or on your favorite YouTube channels, a VPN is above all a tool to get rid of dangerous hackers who want our data. That's true, but there's more to a VPN than just that.
First of all, you should know that a VPN is not necessarily a magic solution (if you are connected to Facebook, the social network will always know what you are doing), but it is a good first step to ensure that one is not always traced. As a reminder, a VPN allows you to relocate your IP address by connecting to a server, often located abroad. Communication between the device on which the VPN is installed and the server is encrypted. It's impossible for anyone to know what site you're visiting or what file you're downloading.
VPNs make it easy to relocate your connection abroad. A server located in the United States will therefore allow… access to the American Netflix catalog as if you were present on American territory. Generally speaking, a VPN makes it possible to circumvent what are called " geoblocks », the blockings put in place by the websites or services depending on the country where you are. This is the case of Netflix, whose American catalog is richer than the European catalog, but it also works for Amazon Prime Video or to access American television channels.
Another use for the most gamers, a VPN can also be installed on a console, and thus get closer to a desired server, or quite simply unblock access by making it believe that you are in an authorized place. It is also a good way to guard against DDOS attacks that may occur via malicious people; your IP being masked, there are no more risks. It is also possible to make your console believe that you are in Australia and obtain early access to the latest titles released on the PlayStation Store, and thus gain a few hours of play.
Current VPN offers
There is also PureVPN which offers the cheapest offer at the moment, at only 1.24 euros per month for the 5-year subscription. However, it is the most classic VPN, with the fewest features.
Surfshark: 2.30 euros per month for 2 years (+2 months free)
Surfshark is an outsider in the VPN world with quality service and lower than average prices. The service has more than 3,200 servers in 65 countries and offers excellent performance, regardless of the country (depending of course on the distance) with download peaks of over 300 Mb/s from a Hong Kong server, for example. Which makes it, considering its price, one of the best value for money VPNs on the market.
The Surfshark app is available on macOS, Android, and Windows. The iOS version currently only offers the VPN, the other tools will arrive later in the year. Anyway, the application is very easy to use with a button to quickly secure your connection, but also a list of countries to choose from which server you want to connect. There are also more advanced options in the application settings. It is for example possible to choose the connection protocol 'OpenVPN or wireguard), to activate the split tunnelingor even the kill switch,.
If you want to know more, feel free to check out our full Surfshark review.
The 2-year subscription with 2 months offered at Surfshark is currently offered at 2.30 euros per month, or 56.29 euros in all. You also have the right to 30 days to be reimbursed in the event of non-satisfaction.
ExpressVPN at 6.45 euros per month for a 1 year subscription + 3 months free
ExpressVPN is one of the services with one of the best reputations on the market. It offers very good performance and relies on its simplicity as well as its availability on many devices. With around 3,000 servers spread across 94 countries, Express VPN is clearly not the VPN with the biggest punch. But the connection speeds are excellent thanks to its own connection protocol and allow you to enjoy streaming from foreign VOD platforms in the best possible quality.
It also has security features like Kill Switch which allows you to cut off any connection at the slightest network problem, or even the split tunnelingallowing among other things to ensure that the VPN connection is active only for certain applications.
Finally, Express VPN is adamant about its privacy policy. The service enforces strict data retention with secure servers that keep absolutely no records of users. Everything is proven via an audit carried out by a third-party company guaranteeing it.
If you want to learn more, be sure to check out our full ExpressVPN review.
Right now, ExpressVPN is offering a 12-month subscription with an additional 3 months free for 6.45 euros per month, i.e. a total of 96.86 euros. You also have the right to 30 days to be reimbursed in the event of non-satisfaction.
Atlas VPN at 1.61 euro per month for 2 years + 3 months free
AtlasVPN is one of the youngest VPN services in our selection. He is best known in the industry VPN gratuit. It has an interface quite similar to what a NordVPN offers for example. A good choice as the general presentation is uncluttered and non-intrusive. Once logged in, you find yourself directly in home with a list of countries and a connection button.
AtlasVPN is clearly not the service with the most impressive numbers. It only has a little over 700 active servers around the world in 43 different countries. However, it covers a good part of the world territory and some countries have different localities. On the Protocol side, AtlasVPN offers Wireguard, enough to offer solid performance
It is clearly to the mobile version of the application that you should turn if you are looking for the best options. The latter brings thesplit tunnelingthe Kill Switch and theautoconnect. This may not seem like much compared to other VPN services, but it will suffice for the majority of uses. Clearly, AtlasVPN relies above all on one of the lowest prices on the market more than on its features.
If you want to learn more, be sure to check out our full AtlasVPN review.
At the moment, AtlasVPN offers a 2-year subscription with 3 months offered in addition for 43.37 euros, i.e. 1.61 euros per monthmaking it one of the cheapest paid VPNs on the market.
When VPNs Collide
ExpressVPN VS ProtonVPN: Which is the best VPN?

NordVPN VS SurfShark: Which is the best VPN?
Cyberghost VS Surfshark: Which is the Best VPN?
NordVPN or ExpressVPN: Which is the best VPN?
Our VPN comparator
If you want to compare the offers above with other VPN references, we suggest you take a look at our dedicated comparator.
---
Our colleagues from Numerama are launching Watt Else, their newsletter dedicated to the mobility of the future. Register here to be sure to receive the next issue!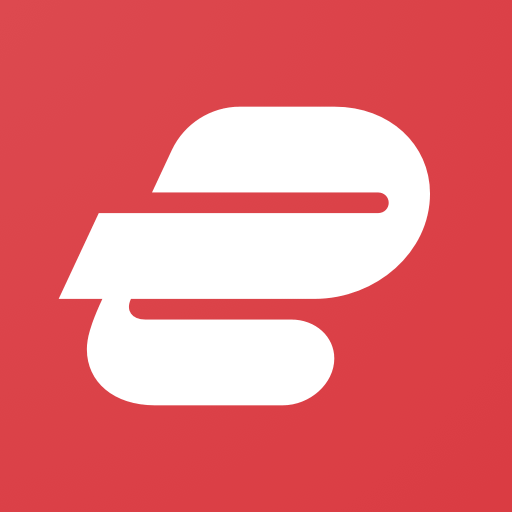 ExpressVPN – The Best VPN for Android