17-08-2022
•
reading time 8 minutes
•

Summer School – Prof. Dr. Marcel Levi
© Tom Cornelissen
In Summer school Prof. Dr. Marcel Levi lectures on viruses. "You can't factor in all the risks in life."
In the new series Summerschool van Matthijs van Nieuwkerk will give you a lecture about viruses. Is this your area of ​​expertise? I am originally an internist and my hobby is 'blood'. If you were to ask the medical world what they know me from, it's about blood, blood clotting, blood clots and all the diseases that come with it. So when the idea came up to give lectures on viruses, I had to think about it for a while, because the material touches on my own field. In the end I chose to do it because it's such a fascinating subject and I like being nice and broad.
What is a virus anyway? A tiny bit of genetic material, a ten-thousandth of a millimeter in size, with a protein coating around it and a pair of feelers.
A virus cannot exist on its own, it can only survive if it infects cells of another organism, an animal or a bacterium. It is on the edge of what we call life. When a virus infects a cell, it goes in to hijack that cell's protein factory, as it were, forcing it to make only copies of that virus itself.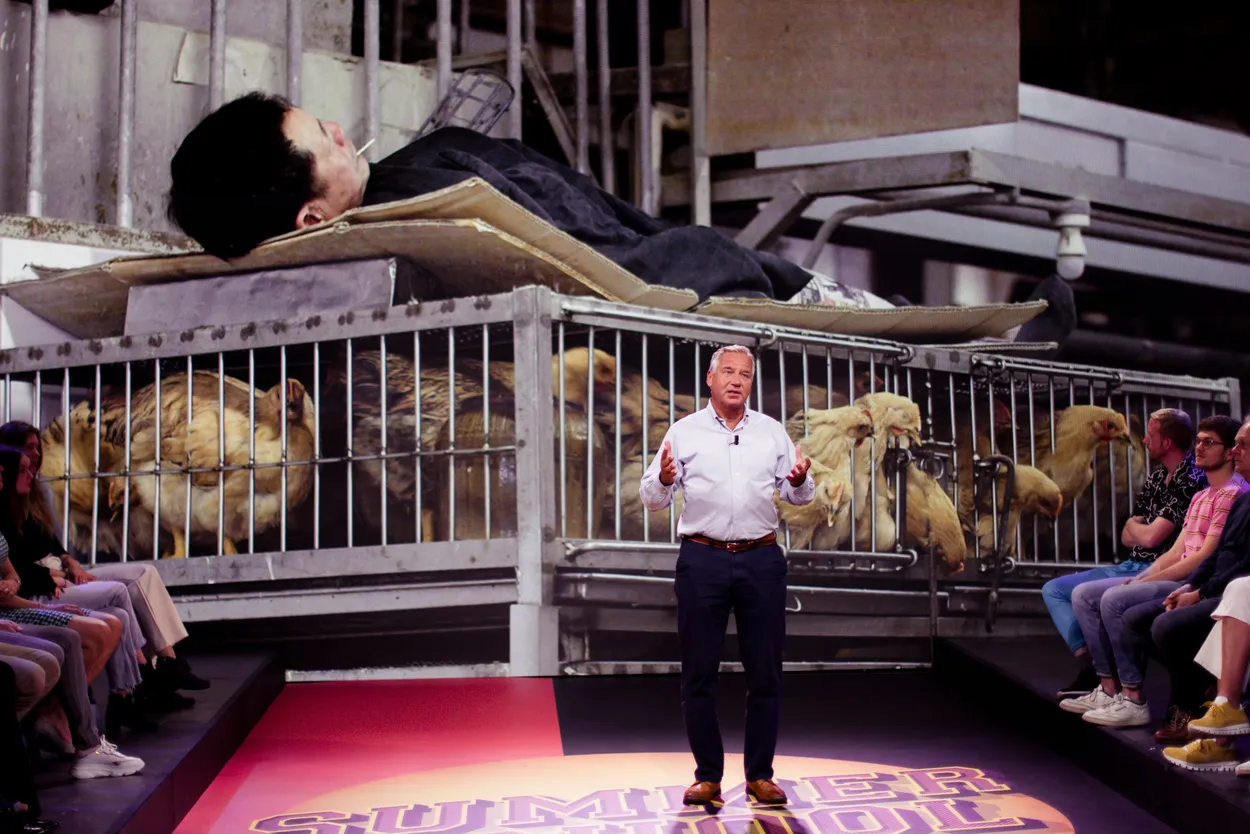 Summer School – Prof. Dr. Marcel Levi
© Tom Cornelissen
Are viruses always bad? No no no! There are an awful lot of different viruses, on the order of 10 to the power of 30, but there are only about two hundred viruses that make people sick. The majority of viruses are very useful, for example infecting bacteria and preventing them from taking over. If there were no viruses, the ocean would be completely overgrown with bacteria, there would be no plankton and no oxygen for us. There is a very beautiful balance in nature where everything balances each other, and viruses are an essential part of it.
In 2019, the world was hit by an outbreak of a coronavirus. Many scientists predicted that such a thing could happen. There are many difficult viruses circulating. The prediction that 'The next big outbreak' would be a coronavirus was a calculated guess, but it could have been something else. There are experts who say the next big outbreak will be salmonella in fish, all that cheap salmon you buy at the supermarket is completely different from the salmon swimming upstream in Norwegian rivers. Those farmed fish are extremely susceptible to infections. In this way we can list potential health risks.
"There is a small, very vocal group that does not believe in science. These people get relatively a lot of attention.'
Marcel Levi
Could we have guarded against the Covid19 outbreak? Coronaviruses have been around for a long time. What almost no one knows is that chickens have been suffering from the coronavirus for decades, which gives them a very nasty pneumonia. Chicken farmers have been injecting live weakened coronavirus since 1950, they actually vaccinate their chickens against it. When I was still in England, I had the idea that some people couldn't get corona because many older doctors and older teachers seemed immune to it. The prediction is that chicken farmers who have lived among those chickens all their lives are less likely to get corona. We also looked at the cells of old doctors in London and saw if they had any kind of intrinsic resistance to corona. This turned out to be the case.
In London you ran the big university hospital. Just like in our country, there was enormous solidarity in England in the months after the outbreak. First there was clapping for health care, but later came the middle fingers and the protests. It seemed that a large part of the people no longer took science seriously. Surveys consistently show that more than 90 percent of Europeans firmly believe that science improves their lives. There is a small but very vocal group that does not believe in it. These people get a lot of attention. There is something else going on and I will limit myself to the Netherlands for a moment: we have fallen terribly short in communication. There was indeed an enormous togetherness in that first period, but after that it began to grind. That whole epidemic started to change, IC beds and hospitals became less and less important, but we got stuck in those first emotions. Every day we saw charts of hospital admissions. People rightly began to wonder why they were no longer allowed to go to shops or theaters. I thought it wasn't always explained well.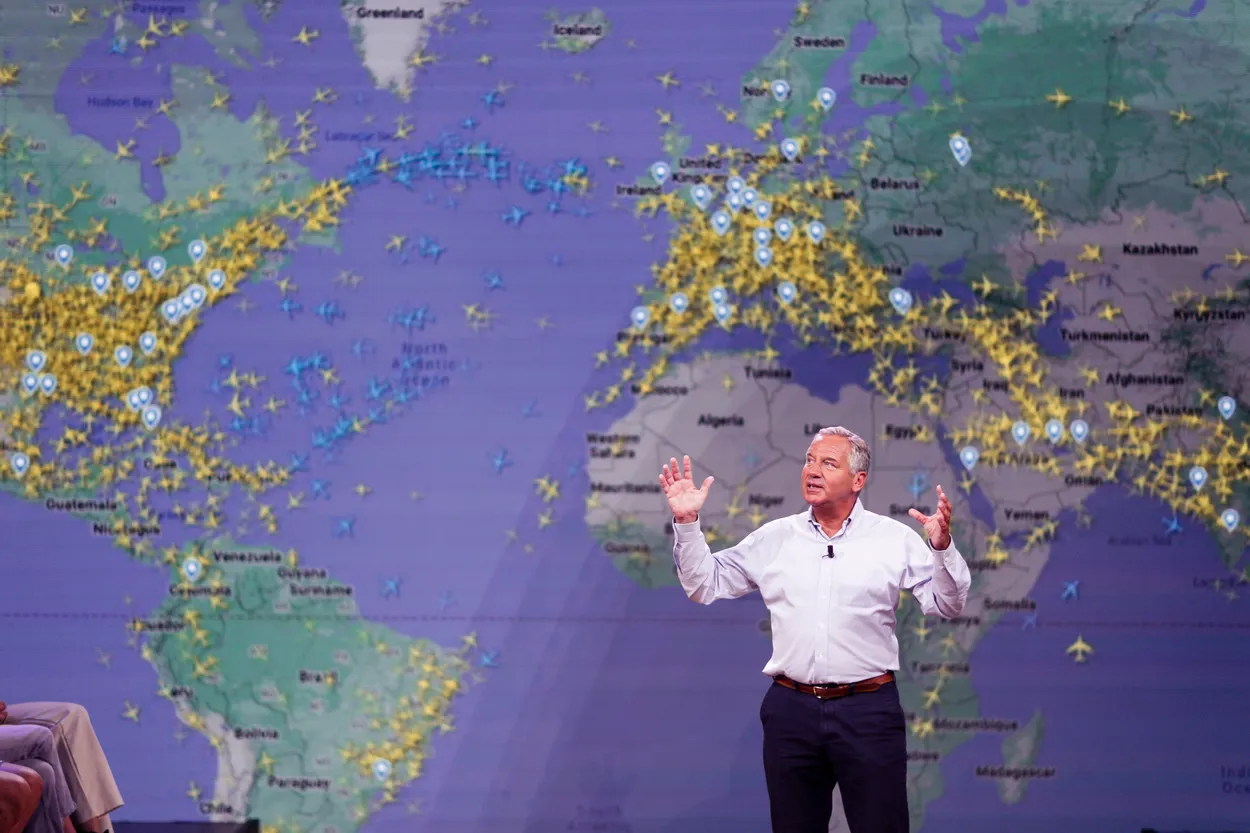 Summer School – Prof. Dr. Marcel Levi
© Tom Cornelissen
While there were also great scientific successes, especially when vaccines were introduced. A very large group of people really wanted that vaccine, but a significant group in society had questions about it. They were unsure and did not like the idea of ​​such a sting. I'm exaggerating, but instead of answering those questions, we said that the vaccine concerns were nonsense. When people still doubted, we said even louder that vaccines are good and then we got to the point where important people started saying that people who doubt are stupid. We are going to bully them with complicated tickets and whatnot. The resistance to the vaccines has been grown by ourselves.
In the past there were people who didn't believe in electricity and they could keep it up until they electrocuted themselves. Almost everyone was vaccinated against terrible diseases in their youth, why was it precisely the corona vaccination that provoked so much resistance? Because we didn't keep explaining why it's important. It is also often the context that plays a role. The HPV vaccination was initially also unsuccessful, because the virus was associated with venereal diseases. Especially for traditional parents of girls of foreign descent, it was a reason to say: hello, my daughter doesn't care. Then you have to explain and explain again. Second, the HPV vaccination is a success, we see that cervical cancer is slowly disappearing. We are now even at the point where boys are being picked on. Sometimes you need time and sometimes a different story.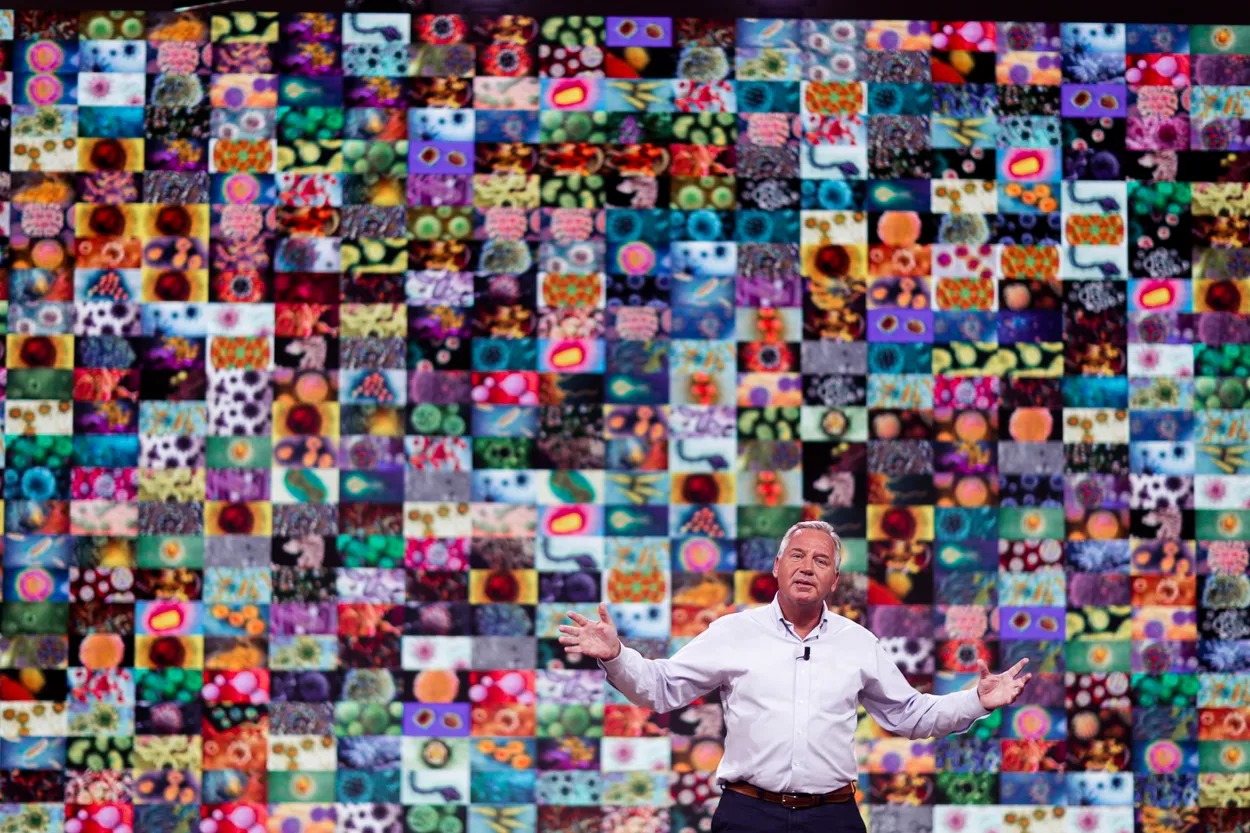 Summer School – Prof. Dr. Marcel Levi
© Tom Cornelissen
Another story? But aren't we talking about the truth? Is the truth a story? You have to address people in a language they understand, which is also what the populists in our parliament understand well. You can always go into incidents and build a story around them. For me as a doctor it always starts with the facts, with the truth. But you can also explain the truth in a certain way, put it in context, you can remove some nuances, because many people struggle with nuances. You have to start with the message and when it has arrived you can always expand.
You are now drinking an espresso. Research shows that there is a minimal chance that some substances in coffee cause cancer. This is also a truth. And I won't deny it, but I can show that the chance of getting cancer after drinking a cup of coffee is very, very, very small. I'm not going to say 1 in so many million because that means nothing to people, but I'm saying the odds are more than thousands of times smaller than the odds of being run over by a truck on the way to the bakery. Good communication makes problems come alive for people. Drinking coffee gives me great satisfaction and the chance of me contracting an illness from it is unimaginably small. The reverse is true for vaccinations.
At the height of the hardening, there were also influencers who – injected with Botox and with a cigarette in their mouths – publicly shouted that vaccinations were poison. You can hold up a mirror to those people and hope they come to a conclusion on their own, but you don't make fun of them, because then they get defensive and you've missed your target. I'd rather explain it again, and again, and better, and better than make fun of someone's fears.
'You have to address people in a language they understand, which the populists in our parliament also understand well.'
Marcel Levi
At one point there was a lot of malice in expressing their fears. Did you notice much of the hardening and all the threats? Personally not much, but maybe I'm blind to it. I cannot come close to what someone like Marion Koopmans has experienced. I also try to isolate myself from places where there is abuse, I refrain from too much social media. Sometimes I put my columns online and when they are downloaded a lot I realize that I believe I have written something that expresses a certain feeling. It is usually received very positively. Of course people are sometimes very negative, but people are allowed to be negative.
What do you think the coming months will look like in terms of corona and the world? The real answer is: don't ask me that, because I've been wrong so many times. What it seems now, and it is also confirmed by people who really understand it, is that the coronavirus remains among us and continues to mutate. From time to time there will still be peaks, or waves, for example we only had one that we didn't notice much of. It predicts what it might look like, just like with some nasty strains of the flu. Sometimes the flu blows around, sometimes it doesn't, I guess that's how it goes with corona. Our medical capacity is sufficient to tackle these problems, although many still believe that this is not the case. I suspect we won't get another lockdown, but we will have to contend with not enough bus drivers to drive the buses, or too many sick teachers so schools have to close. My prediction is that this will be the problem.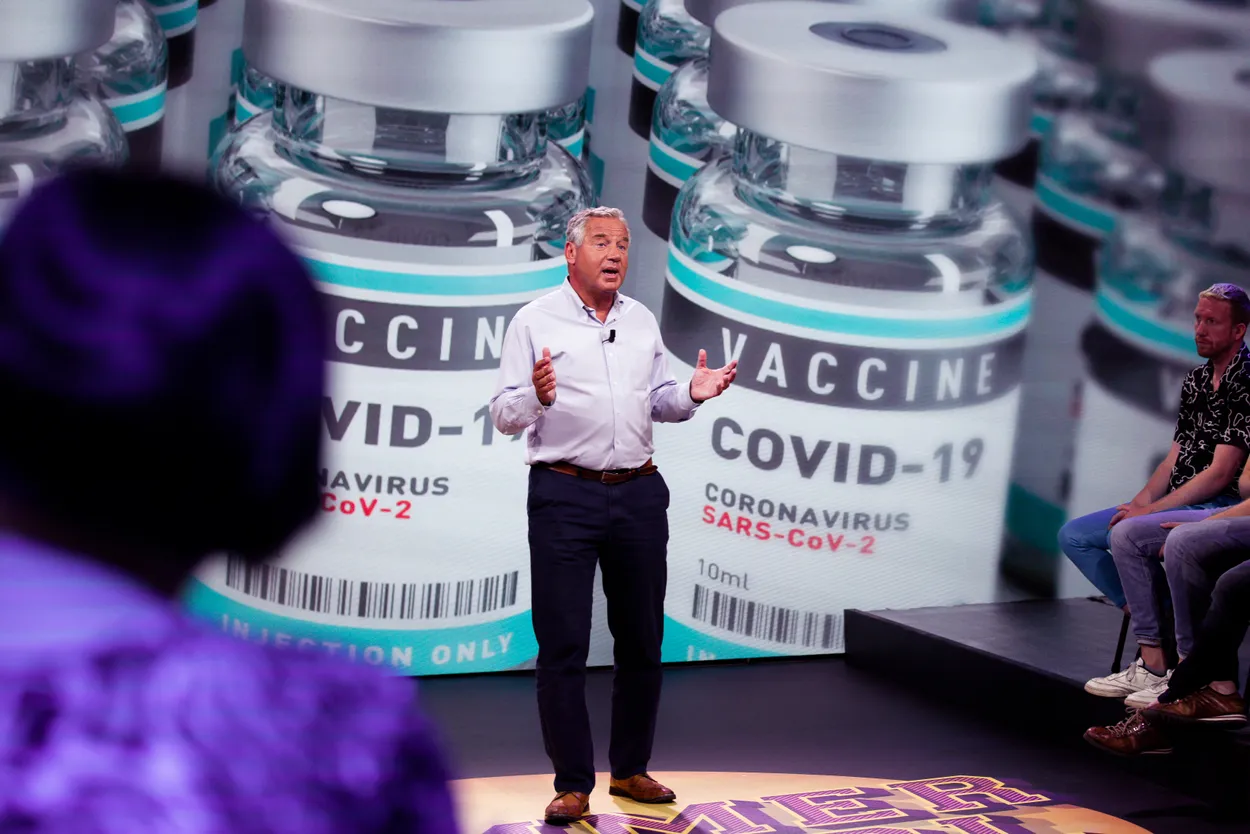 Summer School – Prof. Dr. Marcel Levi
© Tom Cornelissen
Will we have to keep vaccinating? Today's vaccines are actually aimed at the very first coronavirus, but still work very well against the variants of six mutations further, especially protecting them against serious diseases. Boosters will definitely be needed, but we also have those for flu. No one knows if we will build up immunity in the long term, but the fact that corona will no longer turn society upside down seems to me a scenario that we can take into account.
You just mentioned salmonella. What major outbreaks will be on the menu of the future? Anything is possible, salmonella is a candidate, but even viruses from Africa that are not yet so threatening, such as monkeypox, can become serious and much more contagious after a mutation. New viruses can plague us tomorrow, although for the same money it can also take thirty years before something similar happens again. People who think they can prepare for it are wrong. Because of our trauma with masks, we suddenly have a ridiculous amount of them, but maybe we'll all get diarrhea in the next pandemic. Then we sit with our masks. You can't factor in all the risks in life and you shouldn't want to. By the way, I find the risks of climate change far more threatening than the next pandemic. Many people will die from heat or floods, but well, I could be wrong about that too.