18 students from the Autonomous University of Coahuila, develop Medicine and Health projects in the XXVI edition of the "Summer of Technological and Scientific Research of the Pacific" in different parts of Mexico and the continent, thanks to their approval in the call for the program Delfín, published in March.
From June 14 to July 30, the university students of the Faculties of Medicine of the Saltillo Unit and the Torreón Unit, as well as the School of Health Sciences of the North Unit, are advised by distinguished researchers during their stay academic in Institutions of Higher Education or research centers, to culminate with the presentation of results of the work carried out in an international congress.
Some of the institutions where UAdeC students live their research stay are the Autonomous University of Yucatán, the University of Guadalajara, the Mexican Institute of Social Security in Mexico City, the National Medical Center November 20, the Institute National Neurology and Neurosurgery "Manuel Velasco Suárez", the Rafael Nuñez University Corporation of Colombia, and the César Vallejo and Nacional de Tumbes Universities, both in Peru, among others.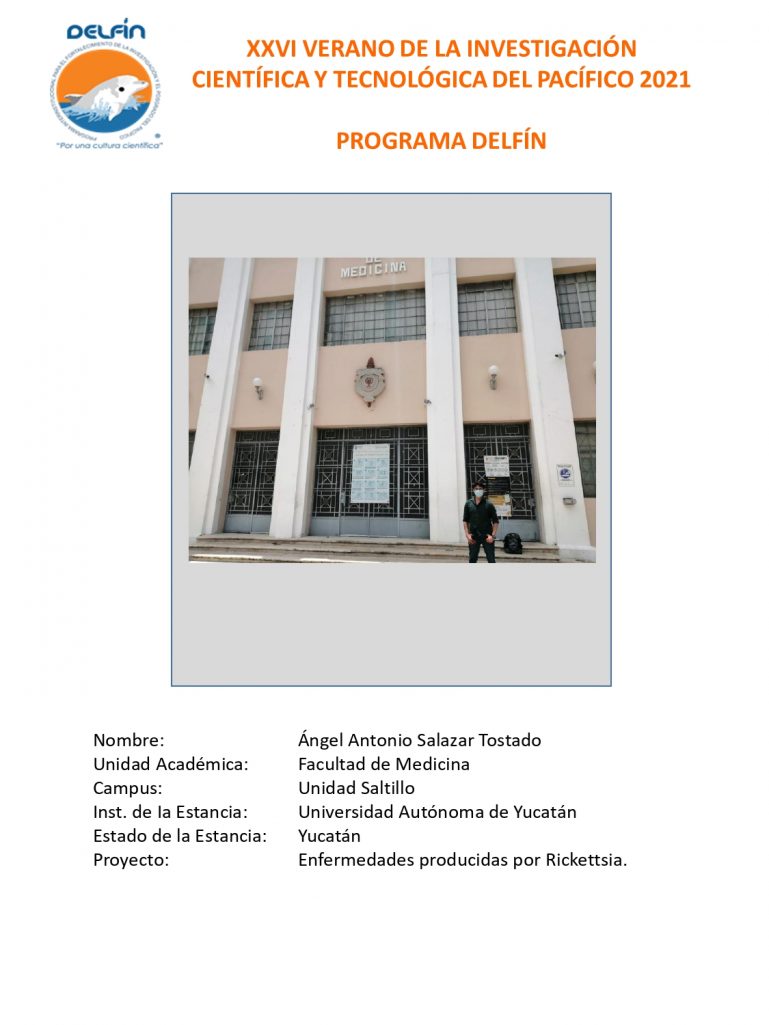 On the part of the Saltillo Unit, the students participating with research projects are: María Alessandra González Méndez with "Public Health", Crisol Magdalena Muñoz Rivera "Research in Microbiology", Angel Antonio Salazar with "Diseases caused by Rickettsia", Vida Merry Salazar with "Cephalometric and / or Tomographic Analysis", Jacziry Alejandra Tobías Constante with "Molecular epidemiology of cervical cancer" and Ricardo Alberto Valdés Espinosa with "Effect of fasting for multiple sclerosis".
From the Torreón Unit, the students participate: Nikkoll Guevara Guerrero and Joana Martínez Ortega with "Diseases caused by Rickettsia", Ariadne Mata Meraz with "Metabolic syndrome", Sol María Meléndez Compeán with "Violence, sexual and reproductive health", María Eugenia Méndez Hernández "Neuroscience and infectious diseases" and Eunice Mota González with "Medicine and society".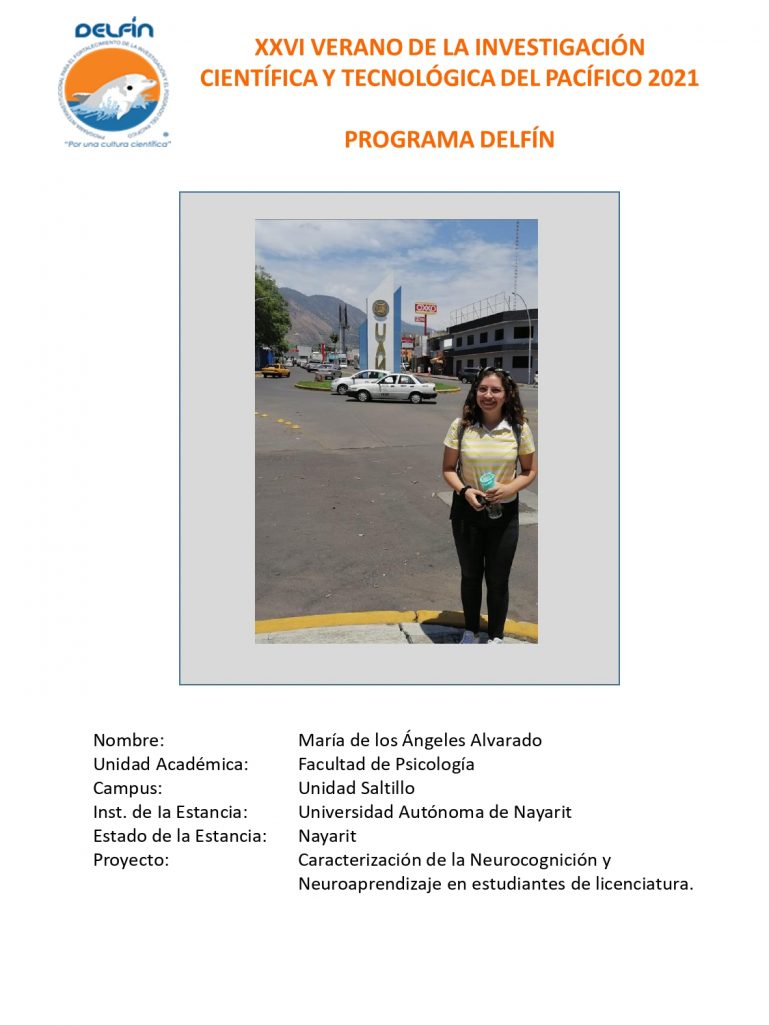 While from the North Unit, the students who develop their projects are: Manuel Tadeo Contreras Aguilar with the line of research on "Pediatric Radio Oncology", Andrea Muñóz Alemán with "Chronic degenerative diseases", Valeria Salas Rodríguez with "Prevention and delay of cognitive and motor impairment ", Miguel Ángel Sánchez Zavala with" Lung cancer and central nervous system tumors "and Sandra Sandoval Contreras with" Pediatric brain tumors ".
On the other hand, in the area of ​​Humanities and Behavioral Sciences, the student of the US School of Psychology, María de los Ángeles Alvarado García, develops the project "Characterization of Neurocognition and Neurolearning in undergraduate students" at the Autonomous University of Nayarit.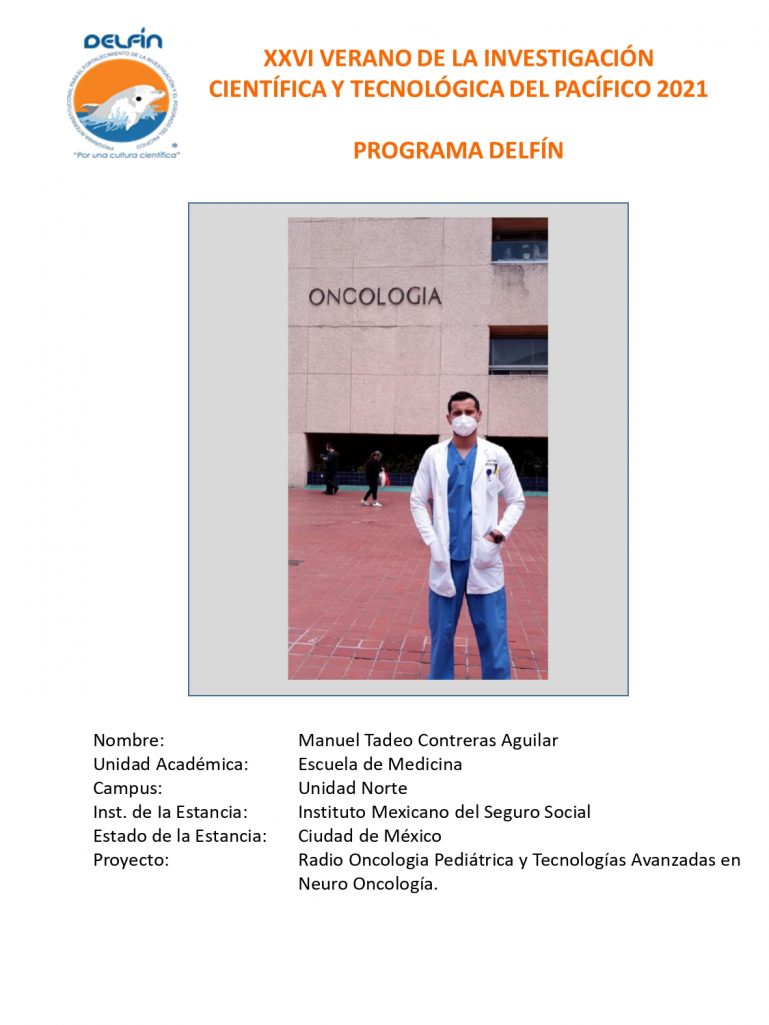 The Interinstitutional Program for the Strengthening of Research and Postgraduate Studies in the Pacific or also called "Dolphin Program", began in mid-1995, has the support of the Mexican Academy of Sciences AC and CONACYT and its main objective is to promote the formation of intellectual capital of high academic level, which in the immediate future will contribute to regional, national and international development. (THE HERALD)