Sözcü newspaper created a scandal by targeting the Hafiz certification ceremony held by the Kemal Efendi Foundation. In the news titled "Protocol chair in the mosque", an attempt was made to devalue the memory ceremony.
A statement came from the foundation against the perception operation. Enver Beşinci, Chairman of the Board of Directors of the Kemal Efendi Foundation, made the following statements in his statement: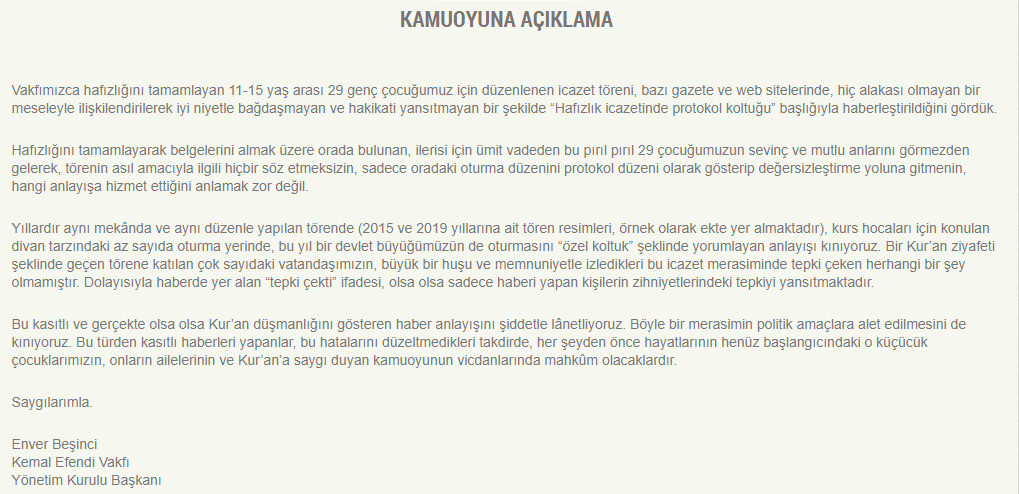 "We have seen that the ratification ceremony organized by our foundation for our 29 young children aged 11-15, who completed their memory, was reported in some newspapers and websites with the headline "Protocol chair in Hafiz's license", in a way that does not comply with good intentions and does not reflect the truth, associating it with an issue that has nothing to do with it.
It is difficult to understand what understanding it serves to ignore the joy and happy moments of these 29 brilliant children who are there to complete their memorization and receive their documents, promising hope for the future, and simply to devalue the sitting arrangement there by showing it as a protocol arrangement, without mentioning the main purpose of the ceremony. not.
We condemn the understanding that interprets the sitting of one of our statesmen this year as a "private seat" in the few sofa-style seats placed for course instructors at the ceremony that has been held in the same place and with the same arrangement for years (the pictures of the ceremony for the years 2015 and 2019 are attached as an example). . In this ceremony, which was watched with great awe and pleasure by many of our citizens who attended the ceremony, which took the form of a Qur'anic feast, there was nothing that caused any reaction. Therefore, the expression "reacted" in the news only reflects the reaction in the minds of the people who made the news.
"THEY WILL BE PRISONED ON THE CONSCIOUSNESS"
We vehemently condemn this understanding of news that shows this intentional and real hostility to the Qur'an. We also condemn the use of such a ceremony for political purposes. If those who make such deliberate news do not correct their mistakes, first of all, they will be condemned to the consciences of our young children, their families, and the public that respects the Qur'an."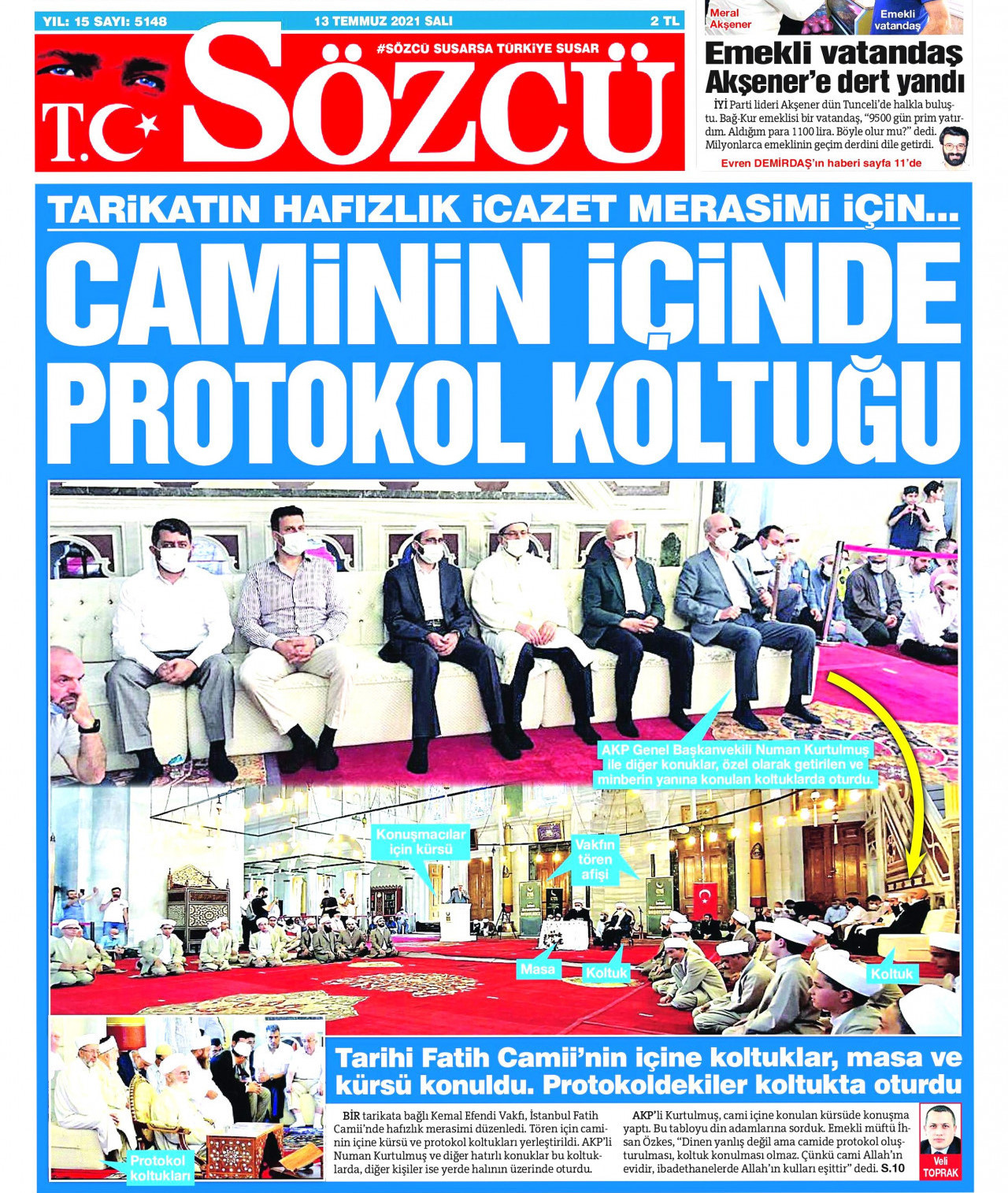 .