Photo: Jorge Luis Macías / Impremedia
By: Jorge Luis Macías / Special for La Opinión
The roofs of a community clinic in south central Los Angeles that serves an average of 11,000 patients, mostly Latino, for free or at low cost, collapsed on February 24 as a result of recent storms.
A portion of the roof of the O'Neill Clinic in Universal Community Health Center (UCHC) collapsed under the weight of the water; a beam fell and broke the sprinkler system and some six inches of water damaged much of the computer system, walls, floors, and dental medical equipment.
We decided to open an account GoFundMe for the community to support us," said Dr. Edgar Chávez, executive director and founder of UCHC. "We estimate the damage at $500,000, but it could increase exponentially up to a million and a half dollars, due to structural damage."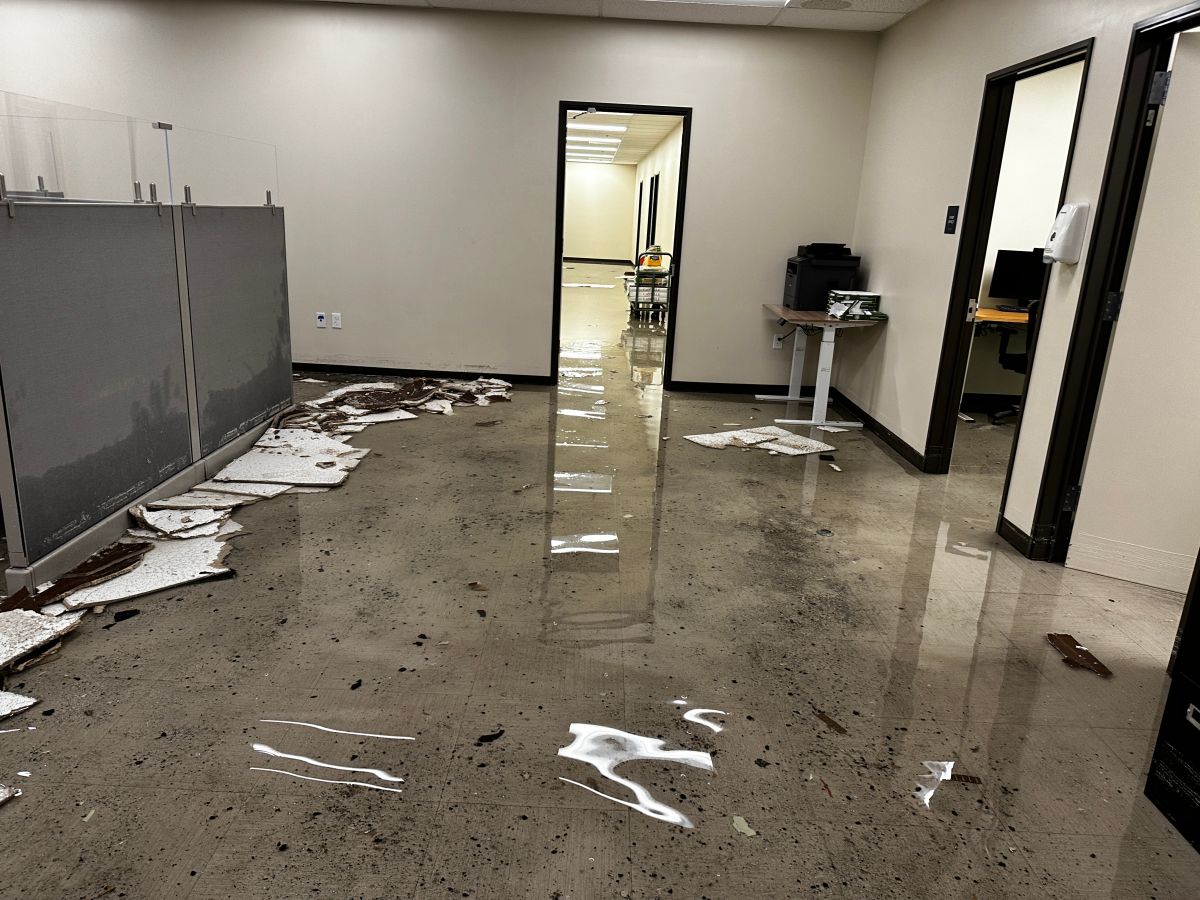 Due to the ravages of the winter storm, the clinic is currently operating at only one-third capacity, and if patients do not show up, there are no Medical or Medicare reimbursements for the clinic.
According to Dr. Bracho, the Universal Community Health Center operates with an annual budget of 15 million; nine come from the federal government and the remaining six through grants.
Of that money, three million dollars had been invested in high-tech equipment for the offices and dental medical office; the computer network had been installed and the main server was down, ultrasound machines, plus 14 Ritter manual exam tables and four x-ray sets for dentists. Each is worth $300,000, and had only been purchased last November.
"The 14 manual examination tables no longer work; They were damaged and the entire electrical system burned with the water…, they short circuited," said Dr. Chávez. "The rain affected us everywhere."
The big question for the clinic's medical authorities is whether the moisture has penetrated the drywall, since, if so, the walls will have to be knocked down. If mold is found, they will have to close until the repairs are completed.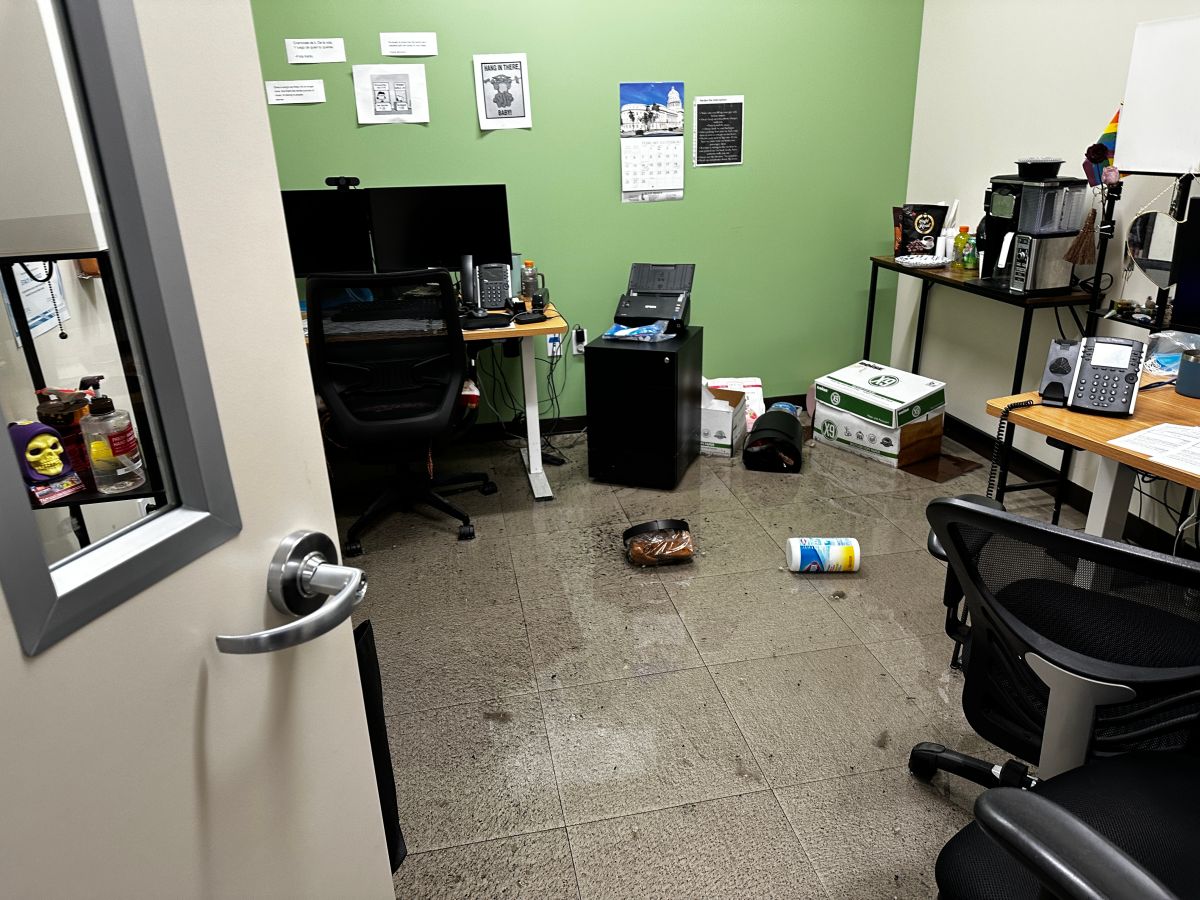 At the moment, they are using numerous fans to mitigate the disaster with air.
"We request help from our people because we are a small clinic and we survive with federal subsidies", stressed the doctor. "That's because 80% of our patients only have Medical."
The recovery effort appears to be herculean because, aside from the immediate funds the clinic needs to recover, there are 30 employees who are in danger of losing their jobs or being laid off if the temporary closure occurs.
"I don't even want to think that we have to cut people," said the doctor. "Maybe we could also do telemedicine, although our Latino community doesn't have easy access to technology, but you can't do everything over the phone either."
For now, the medical center is trying to see patients at the other nearby UCHC clinics and help schedule them via telemedicine so they don't lose continuity of health checks and services.
One of those loyal patients is Mrs. Blanca McKee, a 79-year-old Salvadoran woman who has been a patient at the UCCH clinic for two years.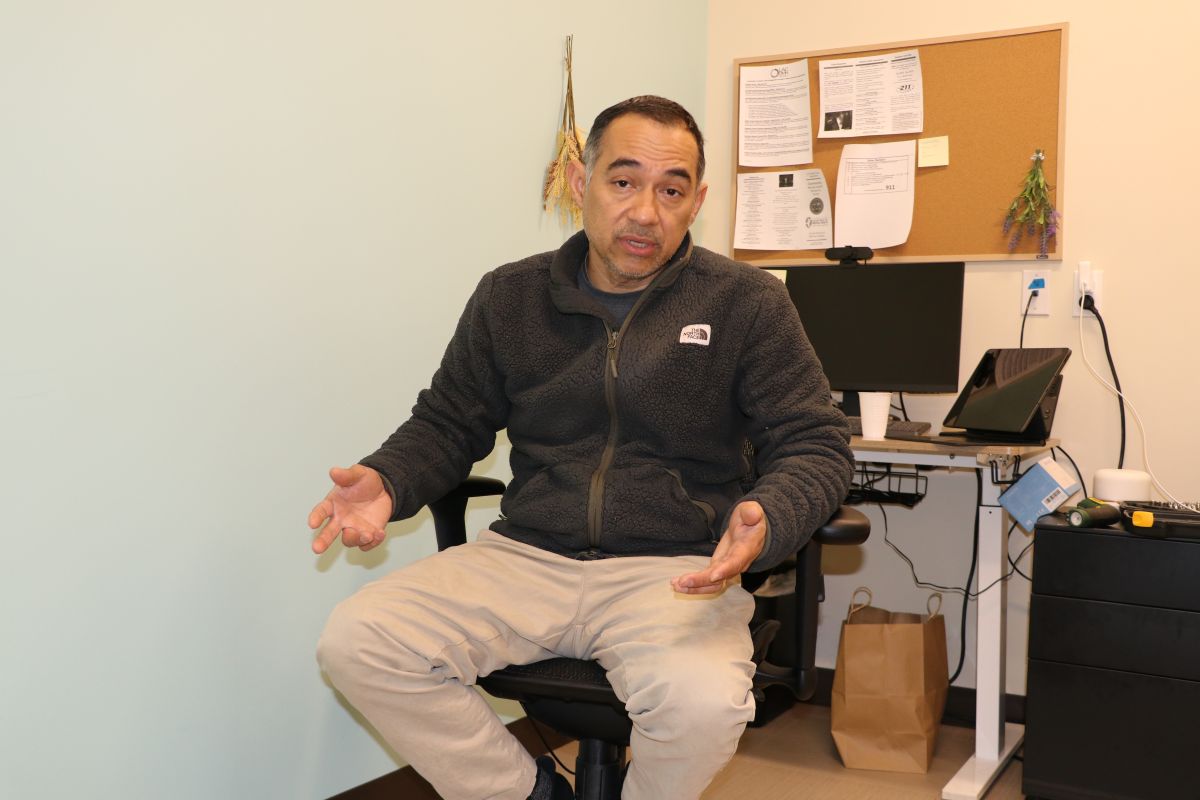 "I came to have an ear cleaned, I have an infection," she described. "Here they take care of me in a very professional way and they treat me very well".
Dr. Chávez recalled that, two months before the Covid-19 pandemic was declared, he rented an extra space of land to turn it into a "disaster center" to provide coronavirus tests and apply vaccines against the disease.
"I say this to raise awareness of how vital the clinic is for our community," he said. "We want to return to normality soon, and for this reason we want to make our facilities a Health House."
Under the Health Homes programa designation made by the federal government, through the Department of Health Care Services, at no additional cost to people who have Medical coverage and have chronic conditions, services can help them get the health care they need to stay healthy.
In particular, Universal Community Health Center patients suffer from diabetes, high blood pressure, cardiovascular problems and obesity.
"Here, we check them all from an early age and warn them of the severe consequences of the diseases so that they avoid serious kidney and brain problems and protect them from all the serious effects that can cause health problems."