Sport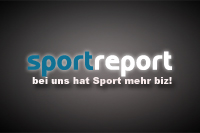 © Sportreport
Resignation of one of the most successful snowboarders: Patrizia Kummer ends her career at the end of the season.
Patrizia Kummer was last in action in the World Cup for alpine snowboarders in mid-March. The 2014 Olympic champion is retiring from top-level sport after the current season.
For several years, Patrizia Kummer has been considered one of the most successful female snowboarders. The 35-year-old from Valais now sees the time to end her career after a total of three Olympics and nine World Cup appearances. «I already knew two years ago that it would be the end of the season for me, so since then I have said goodbye to the various World Cup stations. For me, now is the ideal moment to end my long journey as a snowboarder. I look back on my career with satisfaction and pride, because not only have I been able to celebrate numerous successes, but I have also had important experiences away from the race tracks and had many unforgettable moments," says Kummer. "I'm looking forward to the time after my active career and would like to thank all those who have accompanied and supported me on my sporting path with ups and downs."
With four medals at major events, including gold at the 2014 Olympic Games in Sochi in the parallel giant slalom, Patrizia Kummer is the most successful Swiss snowboarder since snowboarding was included as a sport at Swiss-Ski (2004). The Valaisan experienced her most successful winter in 2013/14, when, in addition to the Olympic victory, she also won the overall World Cup rankings and the two World Cup rankings in the parallel giant slalom (PGS) and parallel slalom (PSL) disciplines. No alpine snowboarder before her has managed to win all three crystal globes in one season – and neither has she since.
So far, the three-time World Cup medalist has made it onto the podium 23 times in individual World Cup races, with 15 times being the winner. From 2012 to 2014 she managed to win the parallel overall World Cup three times in a row. After winning gold in the parallel giant slalom at the Universiade in Granada in 2015, Kummer brought her experience as a team leader to subsequent editions of this multisport event.
After the current season, Patrizia Kummer will end her successful life as a professional snowboarder. Until then, there are still two World Cup races on the program, first on March 15 in Rogla, Slovenia (parallel giant slalom). The athlete from the Eggishorn-Fiesch ski club will finally say goodbye to the international snowboard stage on March 18, when a parallel slalom will be held in Berchtesgaden, Bavaria.
Kummer, who obtained a master's degree in psychology from the Swiss FernUni and has owned the "Hängebrigga" café – bed & breakfast in her home town of Mühlebach VS since 2016, would like to fulfill her wish after her active career and continue her education in traditional Chinese medicine (TCM).
Media info Swiss Ski
06.03.2023