The Argentine coach has taken the opportunity to vindicate himself: "You don't have to talk before, football is when the season ends"
Atlético is second to the beat of Griezmann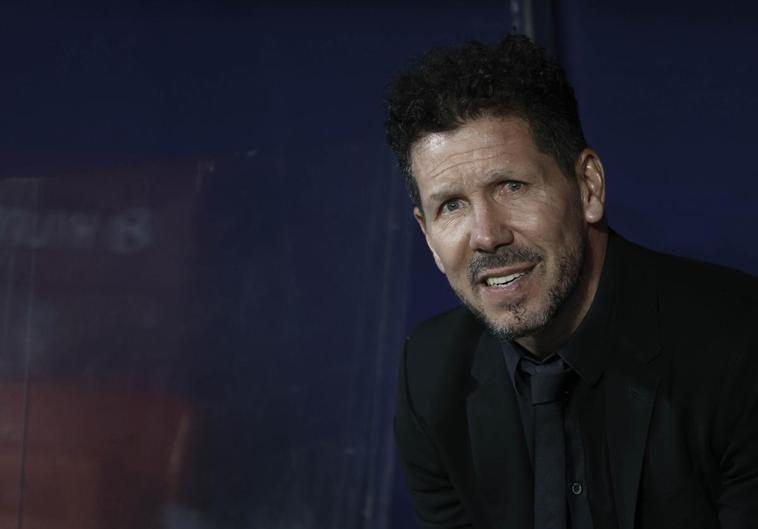 Atlético de Madrid coach Diego Simeone during the Atlético de Madrid match against Cádiz CF
EFE
diego paul Simeone He has attended the media after the 5-1 win against Cádiz and has insisted on a message, both in the post-match interview with DAZN and later in a press conference. "Without forgetting that many stopped believing in what we did," was his phrase. In this regard, he has been asked in the press room about who he was referring to and if these criticisms hurt him a lot and the Argentine did not want to enter to specify the recipients of his words: «It did not hurt me, because I know what I am looking for, i believe in what i doI don't care what others think, nothing about anyone. I care what I see, what I feel. And I knew that this team was going to respond as it has responded when we began to have the defensive balance, the offensive forcefulness and the growth in the quality of many players«.
In this sense, Simeone has been highlighting practically one by one the improvement experienced by all his footballers since the return of the break for the World Cup and he has also assessed what he has learned during this season: «I learn every year, life is learning every day. We are with this growth that is clearly seen after the World Cup, there were many people who did not trust us and it is very nice when one continues looking for and believing in what he does and things are happening as they naturally did after the World Cup » .
On whether Atlético de Madrid has become a mirror in which to look at itself for the rest of the teams, Cholo has once again left a markout to the critics: «I don't think so much. I believe in what we work on, in what we do and football is very changeable and you don't have to talk before because football is when the season ends, not before.
Simeone, on beating Real Madrid: "It's no coincidence"
The Buenos Aires coach has also assured that does not feel particularly satisfied to be seen in front of Real Madrid: «No, not especially. We have already finished this decade several times in front of both Madrid and Barcelona, ​​it is no coincidence. It is a job that comes from many years ago and to continue trying to get as far as possible ».
Lastly, Simeone also appreciated that Atlético de Madrid had the first penalty awarded today in the entire season, after matchday 33, and criticized the lack of judgment in the hands inside the area: "I had not seen, they told me that I had hit him on the body and then on the hand, in Barcelona it was directly with the hand and they did not charge it. Today he hits the body and they charged him. It is not our issue, I hope they agree so that we are all clear when it is handy and when it is not.
Griezmann: "I try to be a legend"
For his part, one of the stars of the match and without a doubt the best of the Atlético de Madrid season, Antoine Griezmann, went through the DAZN microphones and was happy: "I am enjoying a lot and it is a joy to be here."
With his two goals against Cádiz, the Frenchman has surpassed Gárate as the third top scorer for Atlético de Madrid in the history of the League and his goal is to reach Luis Aragonés as the top scorer in the entire history of the rojiblanco club: "They are legends of the club and that's what I try to be. That they remember me in many years and that is what I hope to achieve.