Elif D. (17), who escaped from her boyfriend Oğuzhan K. (24) who chased her with a line on 8 October in the Antakya district of Hatay, took shelter next to 5 people playing backgammon in front of a shop and asked for help.
In the meantime, the people who did not get up despite hearing the voices and continued the game continued to sit in front of the attacker with lines.
Oğuzhan K. hit the young girl many times in front of 5 people. These moments were recorded by the workplace's security camera and shared on social media.
In the statement made by the Hatay Governor's Office regarding the reactionary images, "Although we are against all kinds of violence against women, we know that the value given to women, beyond any benefit and expectation, is a requirement of human rights, and to implement violence against women effectively with the principle of zero tolerance. We continue to work with all our units," it said.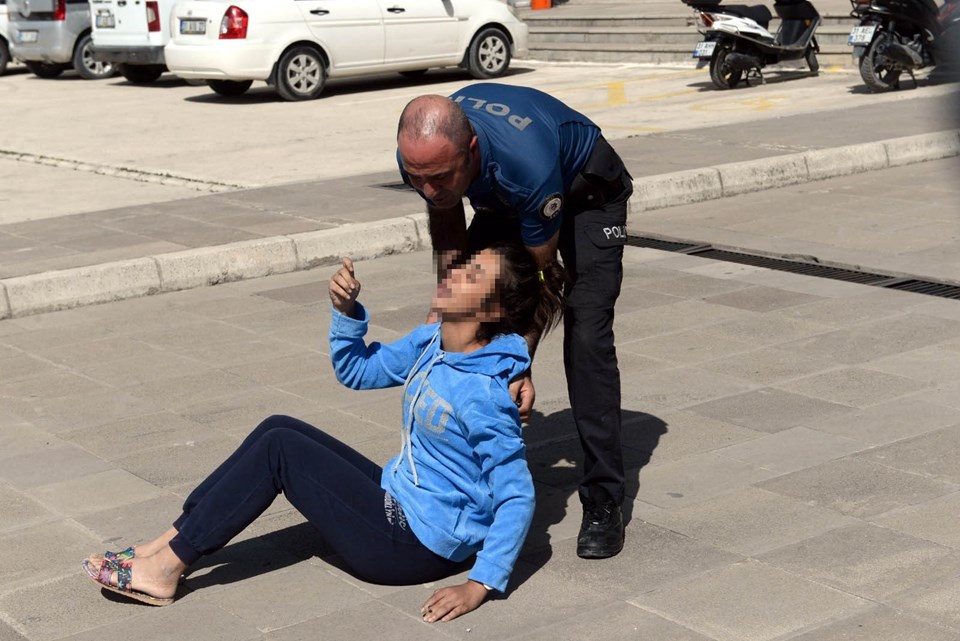 NOT COMPLAINING
It was learned that Elif D. and Oğuzhan K., who were stated to be members of the tribe known as 'Kurbat' in the region, had a fight in the middle of the street due to the disagreement between them. Elif D. did not complain about Oğuzhan K., who was detained after the incident, which was reflected on the security camera.
HE WANTED TO SEE THE JUDGE AT THE COURT
Oğuzhan K., whose procedures at the police station were completed, was sent to the courthouse today. Elif D., who was attacked with a line, also came to the courthouse and did not leave her boyfriend alone. The police prevented Elif D., who wanted to hug Oğuzhan K., who was taken down from the police car and taken to the courthouse. Later, when she wanted to enter the courthouse, Elif D., who was blocked, threw herself on the ground. Elif D. said to the police officers who prevented her, "Let me be a victim, please. I need to talk to the judge. Let him be tried without arrest," he said.
The court decided to arrest the aggressor Oğuzhan K. The suspect was sent to prison.