Contents
A Vaud government council restricts political exchange. This is also the focus of the Swiss Education Day.
No debates with candidates in schools ten weeks before the elections. This decision by the liberal Vaud education director Frédéric Borloz has caused criticism across the country. Criticism rained down, especially from the left.
The targeted capture of votes should be temporarily prevented because not all candidates always get a chance to speak.
It is very important that young people get to know the political debates, Director of Education Borloz defended his decision in the cantonal parliament at the end of August. It is by no means a total ban, but in the ten weeks in question many candidates were specifically trying to win votes. This must be prevented because not all candidates always get a chance to speak at such occasions.
How and when else?
Professor Claudio Caduff from the Zurich University of Education considers the Vaud decision to be problematic. As the author of various teaching materials, also on political education, he wonders when and how else schoolchildren can get to know the various political positions and deal with them.
"Pupils don't often go to parliament and generally don't read newspapers. Real politics can only be experienced in such debates. The learners should also be able to experience this regardless of the point in time," says Caduff.
Political education generally has a difficult time in Switzerland and leads a shadowy existence in schools.
In recent years, political education has not been given more, but rather less weight, and it still leads a shadowy existence in schools, he adds: "The focus used to be too much on civics. That has decreased significantly, but other aspects of political education are not given more weight."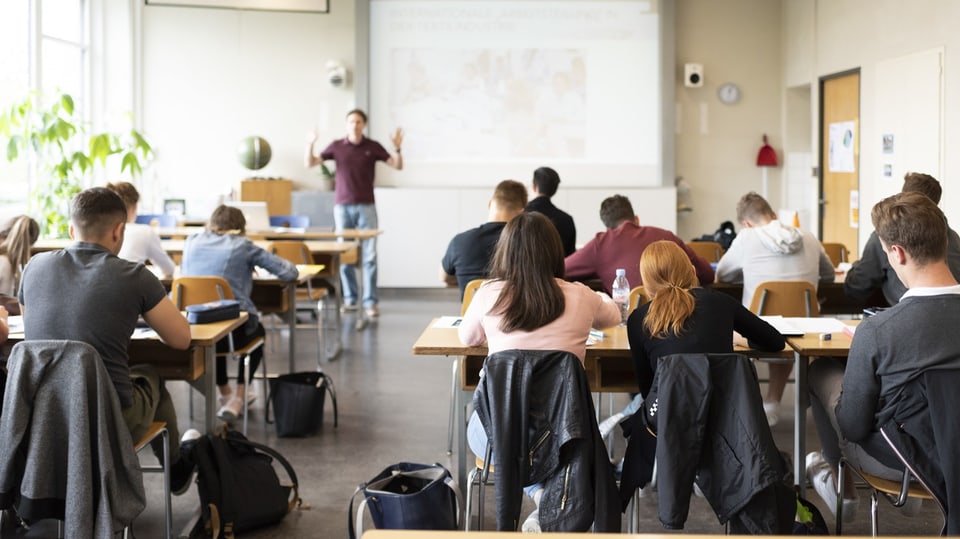 Caduff comes to the conclusion that political education is generally in a difficult position in Switzerland. Some politicians are certainly also afraid of political indoctrination in schools: "Today the fear comes more from the middle-right side. 40 years ago, the left rather feared that good civic education only promoted conservative, patriotic attitudes."
It must finally be clearly defined what teachers are allowed to do in this subject and what is required.
How political education can be better anchored in schools was also the question at the Swiss Education Day on Friday in the Kursaal in Bern. The president of the teachers' umbrella organization LCH, Dagmar Rösler, sees a problem in the fact that the school's mission is not clear and what is meant by political education.
LCH: Embed political education across subjects
At the same time, Rösler observes a certain reluctance among teachers when it comes to political education – partly for fear of burning their fingers. For her, however, one thing is clear: teachers should be able to express their opinions in class, for example when they are asked about it.
According to Rösler, however, the teaching staff must always convey that there is not just one right opinion, but that everyone must form their own opinion. In order to improve political education, it must be anchored across subjects in Switzerland, the teachers' umbrella organization concludes.