Scholz sets a condition for the US to deliver Leopard
---
Updated on 01/19/2023 – 12:22 p.mReading time: 2 min.
The pressure on Germany to deliver battle tanks to Ukraine has recently increased. Now Chancellor Scholz is apparently ready to change course.
According to a report in the "Süddeutsche Zeitung", Chancellor Olaf Scholz (SPD) is ready to deliver Leopard 2 main battle tanks to Ukraine – provided the US government provides the country with Abrams-type main battle tanks. The Chancellor apparently made that clear to US President Joe Biden in a telephone call on Tuesday.
As the "Süddeutsche Zeitung" writes, during his talks with Scholz, US President Biden demanded that Germany not only allow other countries to supply German-made Leopard main battle tanks, but also send their own to Ukraine. In addition to Poland, Spain, Finland and Denmark want to hand over Leopard tanks to Kyiv.
The "Bild" newspaper and the American "Wall Street Journal" also reported, citing government circles, that Scholz wanted to allow both German Leopard deliveries and NATO partners – if the USA made Abrams tanks available. According to the reports, Scholz is concerned that Europe and the USA only give battle tanks to Ukraine together so that Russian President Vladimir Putin cannot split NATO.
Embed
The attitude in the Chancellery does not seem to have changed. As early as September 2022, t-online learned from government circles: "As long as the Americans don't deliver an Abrams, Germany won't deliver a Leopard 2 to Ukraine either."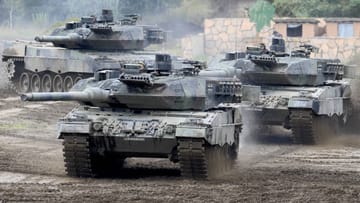 The Chancellery did not want to comment on the reports in the evening. Scholz had repeatedly emphasized that Germany would not dare to go it alone on the battle tank issue. However, critics accused the Chancellor of the fact that more and more Western allies are willing to supply battle tanks. However, Scholz had recently pointed out that on this issue he was primarily guided by "our transatlantic partner" – the USA.
Embed
Final decision on Friday?
As the "Süddeutsche Zeitung" further reports, Biden has probably not yet decided how he will react to Scholz's proposal. In Washington, Berlin had been signaled for weeks that there was nothing to be said against the delivery of German battle tanks to Ukraine. Germany should show leadership, it is said behind closed doors at US diplomats.
The US political magazine "Politico" writes in its online edition, citing anonymous sources: The USA is not expected to approve a delivery of M1 Abrams tanks. "The Biden administration currently has no plans to send the Army's 60-ton Abrams main battle tank," it said.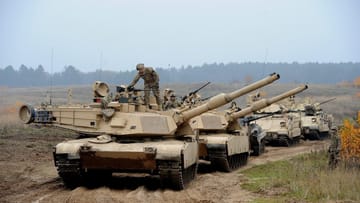 Arguments that repeatedly spoke against the Abrams tanks in Washington are: a lack of spare parts for the maintenance of main battle tanks, a lack of training for the Ukrainians on the more complicated systems, and the more complex propulsion system, which requires a different type of fuel.