South Korea's Samsung Electronics Co. is set to bring its 83-inch 4K OLED TV model, with panels supplied by its crosstown rival LG Display Co., to the European market.
Samsung's Portugal corporation recently added the 83-inch 4K OLED TV to its OLED TV lineup on its website, signaling the model's imminent sales launch in the country and in other parts of Europe.
Samsung, the world's largest TV maker, already released the model in the US market in July and in Korea last month.
The European launch of the OLED, or organic light emitting diode, TV indicates a strengthened partnership between Samsung and LG in the large-size TV segment.
Samsung previously only sourced OLED panels from its affiliate Samsung Display Co. for OLED TVs in the 55-inch, 65-inch and 77-inch sizes.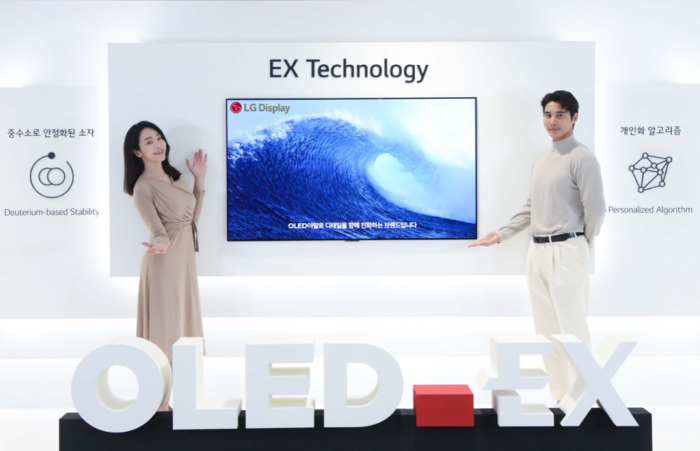 However, Samsung recently decided to receive larger-size panels from LG, considered the only company capable of stable mass production of OLED panels larger than 80 inches.
Industry officials said Samsung took the quality and high production yields of LG's OLED panels into account when it forged an alliance with LG Display for the first time to launch the 83-inch 4K OLED TV in major global markets.
SAMSUNG-LG TV PARTNERSHIP TO INTENSIFY
The two Korean companies are expected to strengthen their alliance in the large, premium TV segment.
According to market tracker Omdia, sales of OLED TVs larger than 70 inches in the US and European markets are forecast to rise from 708,200 units this year to 911,600 units in 2024 and more than 1 million units by 2027.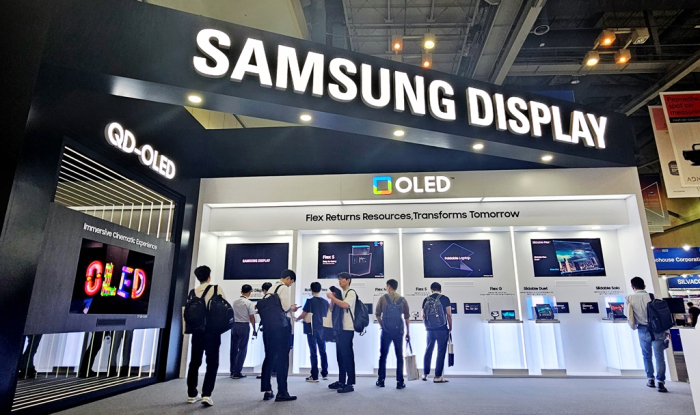 Industry watchers expect LG Display to supply 150,000 sheets of OLED panels to Samsung Electronics this year. The volume will likely increase to 1.2 million-1.5 million units next year, they said.
Although Samsung is number one in the world TV industry, its OLED TV market share is only 6.1%, far behind LG Electronics Inc.'s 54.6% and Sony Corp.'s 26.1%, according to Omdia.
Samsung has been slower than its hometown rival LG Electronics in embracing OLED TVs, arguing the technology is more suited to small devices such as smartphones and tablets, partly due to the high cost of panels.
OLED panels cost nearly five times more than liquid crystal display panels.
OLED is known for self-illuminating pixels that do not require backlighting. This enables the production of lightweight, thin and flexible display products that appeal to high-end consumers.
Write to Ik-Hwan Kim at [email protected]

In-Soo Nam edited this article.