Vasily Tomshin, Daniil Serokhvostov, Alexander Loginov and Eduard Latypov lost to the Norwegians and the French. On the last loop, Latypov played ten seconds behind the German Philip Navrat
Alexander Loginov

(Фото: Global Look Press)

The Russian men's team became the third in the relay at the third stage of the World Cup, which takes place in Hochfilzen, Austria.
Vasily Tomshin, Daniil Serokhvostov, Alexander Loginov and Eduard Latypov lost 47.3 seconds to the Norwegians, with nine penalties and one penalty loop. Latypov, after the last shooting, was ten seconds behind the German Philip Navrat, but on the last lap he was able to get ahead of him by almost 15 seconds and win bronze.
Sturla Holm Legrade, Tarjei Boe, Johannes Boe and Vetle Shosta Christiansen took first place with a score of 1 hour 14 minutes 34.8 seconds, with five penalties. Second place went to Frenchmen Fabien Claude, Simon Destier, Emilien Jacquelin and Quentin Fillon-Maillet (+21.2; eight penalties).
Russian biathletes win the first medal in the World Cup season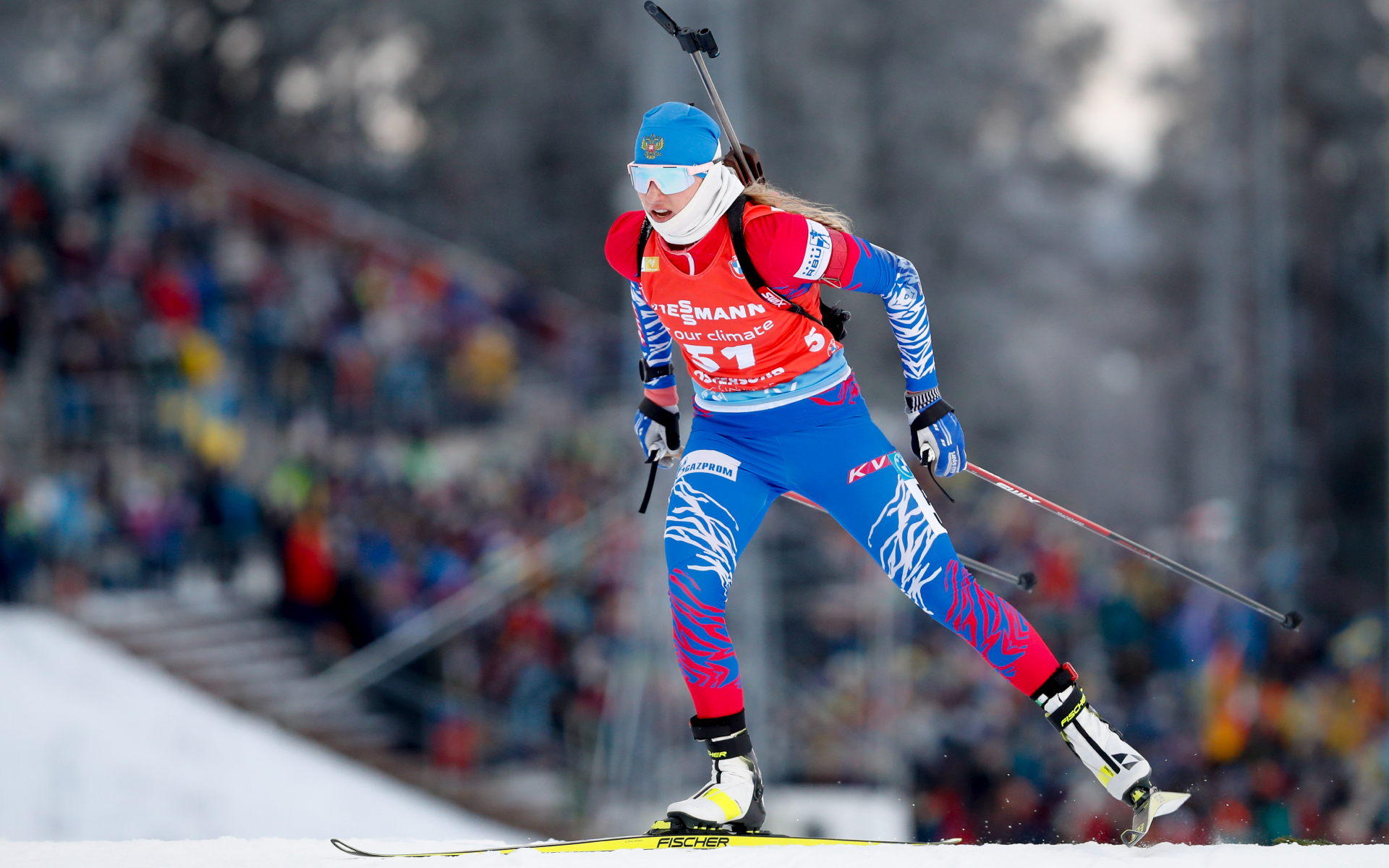 At the last relay in Ostersund, the Russians were also third. On the eve of the women's team of Russia won silver in the relay. So far, these are the only awards of Russian biathletes in this World Cup season.
The women's pursuit race will take place later on Sunday. The next stage of the World Cup will take place from December 16 to 19 in Annecy, France.
.