Sport This Saturday, January 14, Stade Rochelais was the winner of a "quite special match" against Ulster. Final score: 7 to 3
No, no number was forgotten when entering the final score of this match. This Saturday, January 14, the Rochelais won their third consecutive victory since their defeat at home against UBB at the end of 2022. Still in the same dynamic as in the Top 14, the Maritimes recovered this victory against Ulster in Champions Cup without totally reassuring. Criticized lately for their poor offensive performancethe very small score of this match remains in this strange line.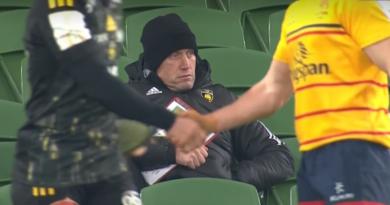 VIDEO SUMMARY. RUGBY. O'Gara disappointed, the story of a contrasting victory for La Rochelle against UlsterIf the XV led by Ronan O'Gara remains impressive in the fight and in its phases of conquests, the sometimes blatant inefficiency of its finishers does not reassure. If the climatic conditions did not help, this deficiency remains visible for a little longer than the time of a downpour, however heavy it may be. In the first leg against Ulster, the attacking bonus had escaped them in a rather incomprehensible way. In the same way, their very wide domination at home against Stade Toulousain a few days ago in the Top 14 did not materialize in a 5-point victory. To see if the victories will still be there during the duplicateswithout some of those strong men…
With 98% of rucks won and few meters conceded against the many Irish mauls, this victory was achieved through courage. The quality of the La Rochelle pack has remained a significant point of satisfaction for several weeks. Obviously, the absence of Uini Atonio or Pierre Bourgarit did not bother them too much. We can nevertheless underline 3 balls lost in the alignment. Once again, Brice Dulin and Gregory Alldritt were real driving forces for yellow and black formation. Between them, they account for more than 50% of the meters covered by their team with the ball in hand. Moreover, at the end of the match, the international third line gave his opinion on this match with a particular flavor. According to statements reported by The Teamhe says:
It was a rather special match, but we are very proud to have lasted 80 minutes, to have given nothing away. We showed character, that was the watchword. The group responded present and was irreproachable in attitude. At the end of the first period, it gave us a boost. If we had taken a try, the physiognomy of the match might have been different. But we didn't give up, it shows the state of mind we had this Saturday evening. We are qualified, but we are aiming higher, further, we want to be in the first 2, it was important to join Toulouse and Leicester on 13 points. We are going to prepare the match against Northampton as a round of 32.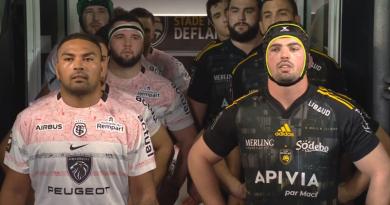 SUMMARY VIDEO. Top 14. La Rochelle and Alldritt finally released after 8 defeats against Toulouse