Sport The center of the XV of France and Stade Rochelais Jonathan Danty was hit in the knee. Will the length of his absence force him to forfeit the season?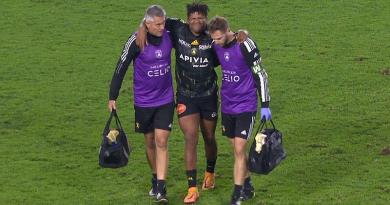 15 of France in rugby. Huge blow for the Blues with the package of Jonathan DantyFor now, nothing is official, but Jonathan Danty's end of season is compromised. Touched against USAP during the 14th day of Top 14, the center of Stade Rochelais seems to be heading for an absence of several months. His participation in the 6 Nations Tournament with the XV of France is already to be forgotten. According to the first examinations, he would have been affected in the posterior cruciate ligament. "At the club, we are waiting feverishly for the edema of his knee to subside and new examinations", however indicates RMC. Indeed, they will make it possible to know exactly what the Rochelais suffers from. Indeed, if the anterior ligament is also affected, its absence could be doubled. An operation would not be excluded either. It would then be a real race against the clock for the international center. Not only will he miss the Tournament and the Grand Slam defense, but if he has to spend six months off the pitch, he will clearly be short of playing time as he gathers and prepares for the World Cup.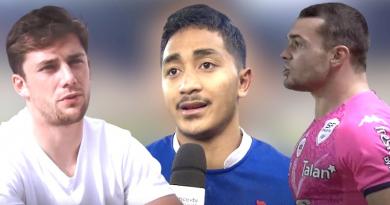 15 from France. Moefana the evidence, the Delbouis surprise… Who to replace Danty with the Blues?Meanwhile, other players could shine and pass him in the hierarchy of centers. Which could then "save" Danty, it is the fact that the XV of France will have several weeks to prepare for the international deadline. It would then not be impossible for Danty to regain his level. Recently, the staff of the Blues chose very well to align the opener Romain Ntamack when he had not played in the Top 14 with Stade Toulousain for several weeks due to an injury. And this, despite the very strong competition from Matthieu Jalibert. Fabien Galthié and his assistants seem to have a clear idea of ​​the typical team that will be lined up against the All Blacks at the opening of the World Cup. And for now, Danty is one of them. It remains to be seen whether he is one of the unstoppable among the Blues.