Sport In an interview after the game against England, Andy Farrell made his fans' mouths water for the World Cup.
Celebrate and celebrate, coach Andy Farrell did not hesitate to press these words in a press conference. Victorious over England without much brilliance this Saturday, March 18 in Dublin, the Greens still provided the essentials to afford the Grand Slam 2023. According to comments reported by Rugby Passthe thinking head of Ireland wants to take advantage of the general euphoria and confides that the whole team will "enjoy 100% of the next 48 hours". Nevertheless, he concludes his sentence with an ounce of competitiveness and a quite palpable threat addressed to other major nations: "We are a good team that has not reached its maximum potential anywhere."
Subsequently, the English affirms that the level seen this winter is far from what his men can produce in the best conditions. With a 6 Nations Tournament just finished, he already mentions the World Cup and his ambitions during the latter. In his speech, he mentioned the overall increase in the level of the best international teams expected this summer with the preparation courses. At the same time, he warns his opponents and comforts his fans as follows:
I told Johnny (Sexton), there are still more big fish to fry, so we are focused on the World Cup. I have been repeating for a few weeks that this is what we are trying to do. We will find some players to participate in competitions and train hard. You know, everyone's going to get better over the summer when we'll be spending a lot more time together. So we hope that at the World Cup we will be much better than now, from the first game, and that is a reality.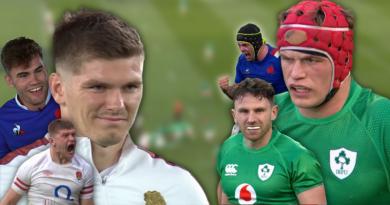 VIDEO. RUGBY. Ireland succumbs to joy and wins the 6 Nations Tournament at the expense of France
Sport
Dublin Rugby Party
Currently, Ireland is the best rugby union team in the world. First team in the world ranking, they have been proving constantly for a year. Their victorious summer tour in New Zealand and the Autumn Nations Series already gave us some clues. But the last, and solid, argument to date is undoubtedly the Grand Slam of the 2023 6 Nations Tournament added to the list of the Celtic nation this Saturday, March 18.
At the same time, this Grand Slam is the first whose final meeting is played on Irish soil. So the first that could be directly celebrated in the streets of the cloverleaf nation. Add to that the fact that Saturday's game was legend Jonathan Sexton's last game in this mythical competition and you have a cocktail of rare symbolism and strength.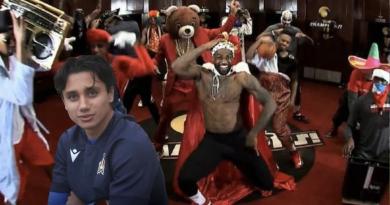 The last time Italy beat Ireland? Capuozzo was only 13 years old and danced the Harlem Shake!