Sport The French rugby team finished second in the 2023 6 Nations Tournament, behind an impressive Irish team.
It's a result that resonates around the globe. This Saturday, March 18, Ireland recovered the fourth Grand Slam in its history and stripped France of its title of best team on the Old Continent. In New Zealand, the New Zealand Herald even mentions a "Perfect tournament from Andy Farrell and his men ahead of this year's World Cup in France."
Subsequently, the Pacific newspaper does not forget the correction that Ireland had inflicted on them at home, but is far from bitter. Imagining the party that is looming on the side of Dublin, he confides the following thought: "This St. Patrick's Day weekend will be one of the best Ireland has seen in years. The Irish have won the Six Nations Championship and they will certainly drink a Guinness or two to celebrate." A celebration that must be accompanied by moderation, no doubt.
On the side of Rugby Pass, the addition was much more severe for the Greens. In its end of match notes, the English-language media highlighted the performance of Ireland, apathetic for 60 minutes this Saturday. He describes his thinking as follows:
Dead silence reigned as the Aviva Stadium set the tone for an oddly nervous start to Andy Farrell's Ireland, who was like a rabbit in the headlights in the face of Grand Slam history in Dublin. There is no doubt that the event has reached the team and it is a performance that could well worry the coach. This team didn't look like the best rugby team in the world.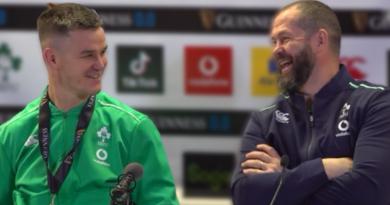 RUGBY. "There are even more big fish to fry", Ireland warns France and the other leaders for the world
Sport
France skates a little against Wales
To evoke the Blues, Rugby Pass highlights a goal achieved, with an improved victory, for a performance of less obvious quality. Among other things, the media explains this: "They certainly didn't have it their way, a sluggish start in Paris giving way to a more nuanced performance in the French capital."In Britain, the BBC underlines the good Welsh face and the very good return of Tomos Williams to the Stade de France as follows: "Impressive scrum-half Tomos Williams sparked Wales' recovery and earned his reward with the third try as the visitors' revival continued." The iconic British media also evokes "title hopes dashed by Ireland" about France.
In France, L'Équipe talks about the beginning "from another story" with the end of this competition. To complete her point, she indicates this in her paper edition: "The French team finished second in the 2023 Tournament with some regrets and a lot of certainties. She can now turn to the World Cup with the disproportionate ambition of her potential." On the side of Noon Olympic, the specialized newspaper evokes a team that was seriously annoyed after a historic performance at Twickenham. Nevertheless, French pride spoke throughout the match and the victory was won without too many problems as mentioned here: "These Tricolores have pride and did not want to leave this mixed impression for their exit in this Tournament."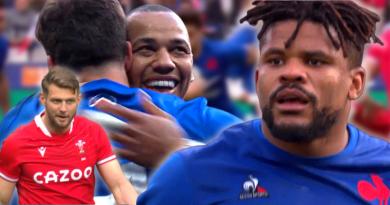 SUMMARY. VIDEO. Trials, smiles and GAME! This France – Wales treats to conclude this 6 Nations