Sport L'Équipe highlights the unsuspected links between Shaun Edwards, in charge of the defense of the XV of France, and Steve McNamara, coach of the Catalans Dragons.
This Saturday, March 25, an article published by The Team sheds light on one of the strong men of the XV of France. In the columns of the sports daily, Shaun Edwards recalled his love for rugby league. In particular, he highlights his interest in the organization and defensive attitudes of the Catalans Dragons, the only French treizist team playing in the Super League. And this connection is far from absurd. Galthié's defense coach and Steve McNamara, coach of the Catalans Dragons, have played together in the selection in the past.
Still according to comments collected by the sports media, the coach of the Perpignan club admits that they share "ideas about (their) defensive systems"without intervening"directly from the players." In addition, the technician present since 2017 entrusts to bring "sonlighting" on the XV of France to his friend. At the same time, Shaun Edwards does not fail to underline the link between the current second in the Super League and the quinziste tricolor selection:
There are obviously no rucks, so no scratchers, but in the approach, it's the same thing. I was at the stadium during the victory against Hull (38-6, March 3), and they really impressed me, in attack as in defense. Their system is very similar to that of the XV of France in its objectives: line speed, a good connection between players and pressure on the opponent. In defence, the most important thing is attitude."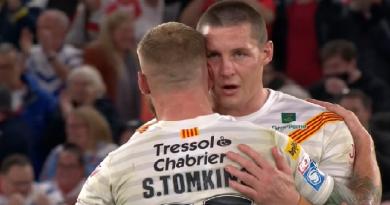 VIDEO. No achievement for the Catalans Dragons in the Super League final
Sport
At XIII, Shaun Edwards was already thirsty for victories
During his career, he shone as a convinced treiziste. It must be said that in the region where the Englishman grew up, rugby king is not necessarily the one we are used to. In the north of England, in Wigan more precisely, rugby league reigns supreme alongside football. A professional player from 1983 to 2000, he experienced various selections around forty times. Most of them were made under the banner of the United Kingdom. The others originated in Ireland and England. In addition, Shaun Edwards is the most successful player in the history of rugby league with no less than 37 medals to his credit. He was notably a three-time club world champion with the Wigan Warriors in 1987, 1991 and 1994.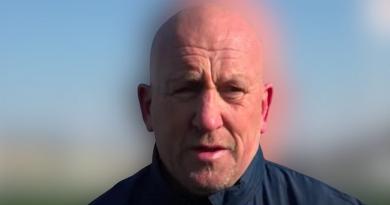 RUGBY. XV of France. Shaun Edwards formalizes his future! Why didn't he join England?