Sport To face the English, in the crunch of this Saturday, the France team will display a historic composition. Indeed, of the 23 players present, 10 of them play in Toulouse!
Sport A first since 2007
With Jalibert's recent injury in training, or the suspension of Haouas who was Uini Atonio's replacement, the staff of the France team had to make choices in the composition of the match sheet. Indeed, to compensate for the injury to the left ankle of Matthieu Jalibert, it was Melvyn Jaminet who was preferred to Antoine Hastoy, with the number 23 on the back. Then, the red card of Haouas against Scotland made the happiness of Dorian Aldegheri, who gave priority to Sipili Falatea, yet very efficient during each of his comebacks. with the 15 of France since the fourth day of the 2021 6 Nations Tournament, with a match against England, started on the bench. These two changes are the reason why the French team now has 10 Toulouse on the scoresheet, instead of 9 as against Ireland or Scotland. If Anthony Jelonch had not been injured, this number could have been 11, synonymous with a record! Nevertheless, during the 2007 World Cup, and a group match against Namibia at the Toulouse Stadium, Bernard Laporte, coach at the time, chose to field 10 players from the Stade Toulousain. That day, and in front of their audience, Clément Poitrenaud, Vincent Clerc, Thierry Dusautoir or even Cédric Heymans were there. With them, other big names in French rugby were present, such as Yannick Nyanga and Jauzion, Poux, Ellisalde, Pelous and Michalak. Another great generation!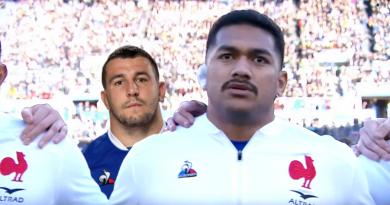 RUGBY. 6 Nations. Sipili Falatea condemned to be an impact player with the 15 of France?
Sport Automation, of course!
Among the 10 players on the match sheet, 8 of them will start, that's more than half of the team! As a result, the automatisms worked in the club will then be an asset on the French side, as on the front line where Marchand will be surrounded by his two teammates in red and black, Cyril Baille and Dorian Aldegheri! In addition, Flament and Cros will complete the front 8. As usual, the hinge of the Blues will be Toulouse, just like the rearguard! If Ramos shifts to the opener during the match, Melvyn Jaminet will regain his position, and will remember his few games played with Thomas Ramos at the start of the season in the Top 14. In addition, the versatility of the tricolor three-quarters will be a big advantage this weekend, and many choices will be offered to Galthié.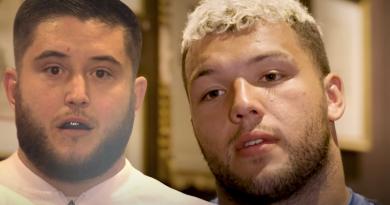 6 NATIONS. Baille vs Genge, a duel to find out which is the best left pillar on the planet