Rudi Völler becomes the new DFB director
Updated on 01/19/2023Reading time: 2 min.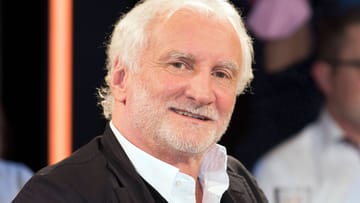 After the World Cup, Oliver Bierhoff and the DFB went their separate ways. A successor has now been found for the position.
The German national team was eliminated in the first round of the World Cup in Qatar. Shortly thereafter, the ways of the German Football Association (DFB) and Oliver Bierhoff, who was managing director for the national teams and the youth academy, parted. Now the successor is certain.
Rudi Völler takes over as the new DFB director at the DFB. The association announced this on Thursday evening. The first focus for Völler will now be on the home European Championship next year. That is the result of today's meeting of the DFB task force, consisting of Hans-Joachim Watzke, Bernd Neuendorf, Oliver Kahn, Karl-Heinz Rummenigge, Oliver Mintzlaff, Matthias Sammer and Völler himself.
Neuendorf: "Perfect cast for the next 20 months"
"After many great years at Bayer 04 Leverkusen, I'm returning to where I was able to experience wonderful times as team boss. That's why I'm approaching my new task with the national team with gratitude, passion and great motivation," Völler said in a press release.
DFB President Bernd Neuendorff also said: "I would like to thank the members of the task force for their commitment and their good advice. With Rudi Völler we have found the ideal person for the next 20 months."
Völler was sporting director at Bayer Leverkusen until June 2022. The 62-year-old held the post for four years. He remains connected to the club as a representative. Völler has been a consultant to the DFB management since December 2022.
As a national player, Völler became world champion with Germany in 1990. Seven years earlier he was voted Footballer of the Year. Now Völler should get the association going again.