Recently it became known that under the auspices of the state corporation "Rostec" in Russia will begin the development of domestic processors on the RISC-V architecture. This architecture has its disadvantages and advantages, but the decisive factor in the bet on RISC-V could be the uncertainty with the future legacy of ARM, which NVIDIA is trying to buy.
The Chinese, by the way, 10 years ago, on an academic basis, began to develop a domestic processor with the RISC-V instruction system. They now have cores and a processor that they intend to roll out widely over the next two years. In this regard, Russia looks lagging behind, although the planned rather impressive injections into development at the level of almost 30 billion rubles ($ 400 million) may bear fruit – lead to the emergence of a modern and competitive solution in its field.
As reported by Vedomosti and clarified in CNews, the 8-core 2-GHz processor on the RISC-V architecture will be jointly developed by Rostec structures with the Yadro company of IKS Holding Alisher Usmanov (the lead developer is Syntacore, one of the company's divisions Yadro). The structures of Rostec are ready to invest 18 billion rubles in the project, and another 9.8 billion rubles will be received from the budget.
The first 60,000 systems on the new processors are expected to be shipped to customers by 2025, which means production of the processors themselves will begin around 2023. Consequently, the development time is approximately two years. This is an acceptable time for an open architecture solution, although debugging is always fraught with many surprises.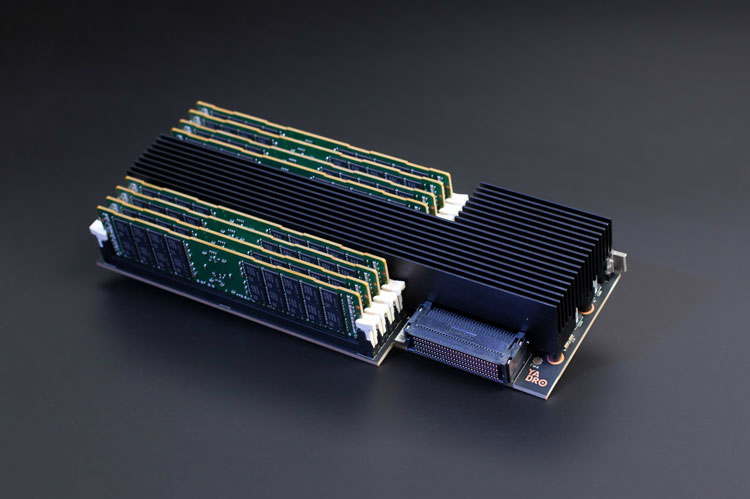 Future processors are planned to be produced according to 12 nm technological standards. There is no such production in Russia, although by 2023 it may well appear in China (if not tied to the West-controlled Taiwan). You won't be able to use the RISC-V architecture for free. Surely a number of IP blocks in the form of interfaces and controllers will have to be purchased in order to meet a fairly tight deadline. Nevertheless, the RISC-V development community around the world is growing steadily, and the possibilities of the architecture are becoming wider and wider. Even Intel paid attention to this and are ready to invest very, very big money in support at the design and manufacturing level.
State educational, healthcare, administrative and power structures and organizations are planning to use domestic RISC-V chips. Independence from imported components and protection from possible "bookmarks" is worth the money that is invested in the development of domestic platforms.
If you notice an error, select it with the mouse and press CTRL + ENTER.