Rosselkhoznadzor expands the ban on the import of animal feed from the EU. Veterinary clinics and specialty retailers have previously complained that such restrictions threaten the health of pets.
Photo: Vaclav Pancer / Zuma / TASS

Rosselkhoznadzor introduces temporary restrictions on the supply of feed and feed additives for animals from Estonia, head of the department Sergei Dankvert told reporters on the sidelines of the St. Petersburg International Economic Forum, RBC correspondent reports. The ban will come into force on June 9, 2021, and will apply to all Estonian companies.
The introduction of the ban is due to the fact that the Estonian authorities were not ready to confirm the previously issued guarantees on the control of the safety and quality of feed and feed additives supplied to Russia and to organize a Rosselkhoznadzor inspection at Estonian enterprises. Not only Estonia, but also other EU countries supplying feed to Russia do not comply with the requirements of Russian legislation, Dankvert stressed.
"We carried out an inspection in Lithuania – no one controls the traceability of GMOs, we asked for an inspection in Estonia – they actually refused. The Czech Republic is next, we will check, and I am sure that it will also suffer, because they practically do not control GMOs in feed, "said the head of the Rosselkhoznadzor.
Business saw a threat to pets in the ban on imports of feed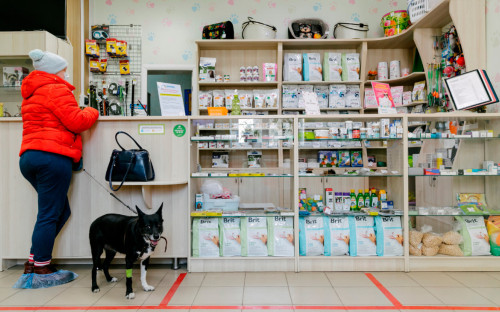 Earlier, business representatives reported that they faced difficulties due to the ban on the supply of imported feed and feed additives. The Rosselkhoznadzor limited access to imported feed to the Russian market due to the fact that unregistered genetics were found in feed for so-called productive animals – livestock raised primarily for the production of products (cows, pigs, sheep, etc.) -modified components (GMO). In the summer of 2020, the Rosselkhoznadzor restricted the import of all feed and feed additives from the Netherlands, in March 2021 from the United States, in April from Spain, and in May from Germany and Lithuania. The ban included feed not only for farm animals, but also for cats, dogs and all other pets that are considered unproductive animals.
.