In early June, it was reported that Real Madrid's off-season transfer budget would be €407 million. Approximately a quarter of the total amount was allocated for the signing of the Monaco defender Aurélien Tchouameni. So in the end it happened. With some delays, but the transition was nevertheless carried out in mid-June.
Madrid head coach Carlo Ancelotti wanted the remaining funds to be spent on the left back and striker, plus a point increase in the depth of the squad. This, according to media reports, he said during a personal meeting with President Florentino Pérez and CEO José Ángel Sanchez shortly after winning the Champions League. It's been a little over two weeks. It seems that Ancelotti's plans are not destined to come true.
"There will be no more transfers for now. But then we'll see. The summer is very long," Perez said on El Chiringuito.
exemplary reaction. Florentino Perez responds well to Mbappe's transfer to Real Madrid
Real Madrid take a big risk
Spending more than €400m on transfers is a really dubious undertaking. There was a big risk of overpaying for average or even cool, but too hyped performers. However, complete inaction in the current situation is playing with fire for Real Madrid.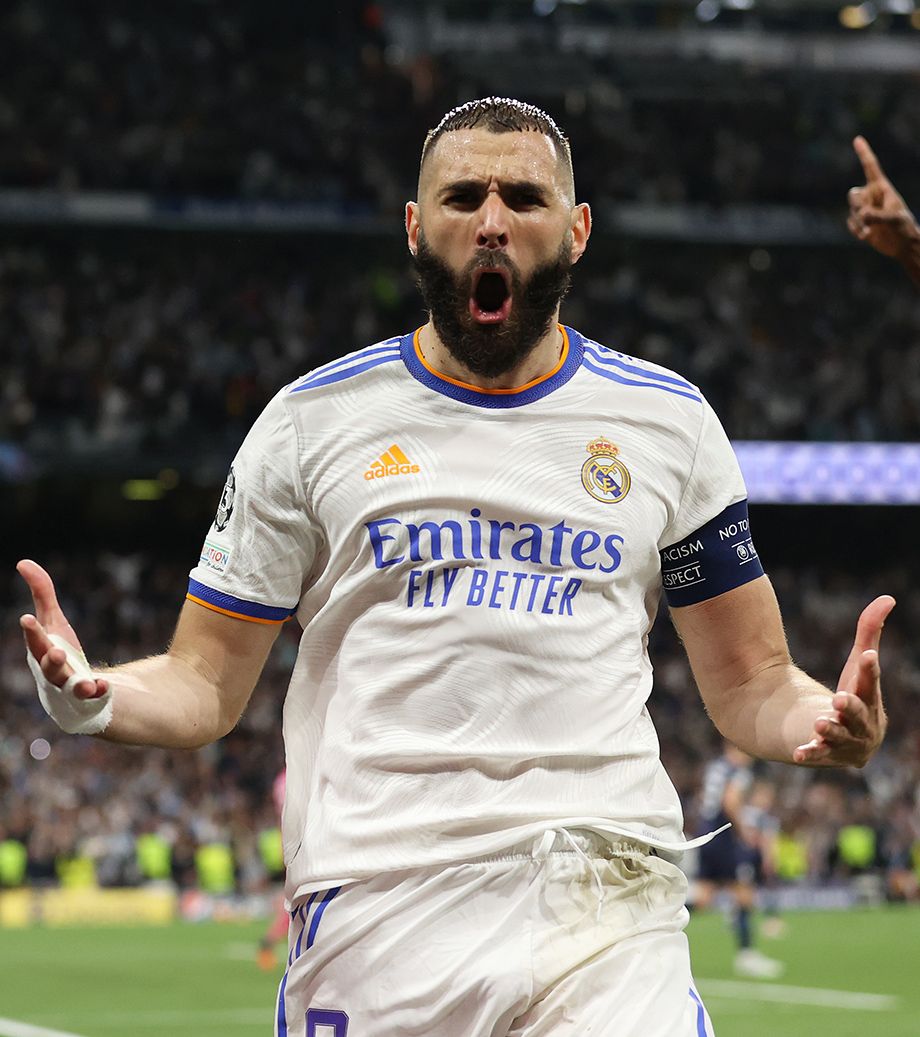 Karim Benzema
Photo: Getty Images
Obviously, Ancelotti's team is in dire need of a second class striker to pair with Karim Benzema. Yes, the Frenchman scored 44 goals in a season and with a 99% chance he will receive the Golden Ball. However, Benzema needs an alternative or an equivalent assistant. Kylian Mbappe was seen in this role. All football fans are aware of what happened. Once again, it would be superfluous to retell the details of the failure of the seemingly inevitable move of the PSG striker to Madrid. Mbappe stayed in Paris. In fact, he used Real Madrid to get better conditions at PSG. He had every right to do this, although from the point of view of ethics, the act is probably ugly. In any case, Mbappe is a milestone for Real Madrid. Unlike Benzema and other strikers.
Karim is 34 years old. He is in great shape right now. But who knows if the striker will be honored with another miracle season. No one canceled the risk of injury either. There are no questions to Benzema himself. His place on the team is undeniable. In the near future, Real Madrid will extend the contract with the French until the summer of 2024. At the same time, Ancelotti was recently notified that he most likely will not receive another striker this summer.
There are no good options on the market
Real Madrid are thinking about looking for a new striker for the future, but now the priority is to make decisions about the future of several players. The club wants to ease the payroll and then think about newcomers. That's just time goes by, and all the smart players are dismantled. Real Madrid missed out on Erling Haaland because they believed in signing Mbappe. Darwin Nunez left for Liverpool for €75m plus bonuses. It may even be a good thing that Madrid did not get involved in the fight for the Uruguayan. Too much compensation. Similarly, it is inappropriate to pay €70-120m for Christopher Nkunka, Rafael Leau or Romelu Lukaku.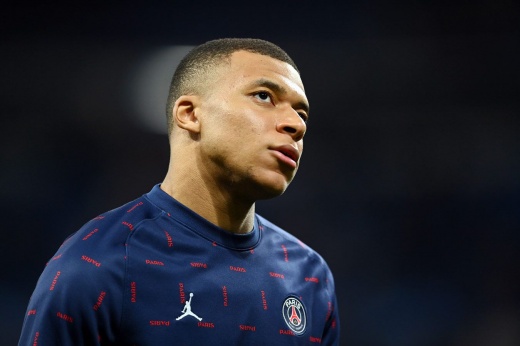 A huge betrayal. How Kylian Mbappe cynically planted a pig on Real Madrid
Is it really impossible to find great strikers at an affordable price? Can. "Real" for some reason did not look in their direction. Bayern will gladly let go of Robert Lewandowski for € 50 million. The Pole wants to move to Barcelona, ​​but in Catalonia they now count every penny and will obviously not bring the balance of payments in order in the near future. Madrid could take advantage of the situation. According to media reports, Robert's loyalty to the "Blaugrana" has recently been slightly shaken. At the same time, Lewandowski wants to perform in Spain. Real Madrid is the best option if Barça are so troubled at the moment. However, Perez is not even going to fight for Robert. On the contrary, he wants Barcelona to sign him. Allegedly, this will revive the competition between the two top clubs in La Liga and will benefit everyone.

Florentino Perez
President of Real Madrid
"I would be happy for them. Surely it would be a great transfer for Barça. There are better or worse economic situations in life. Barcelona is one of the greatest clubs in the world, worth €4-5bn. They may be in a difficult economic situation, but they have the mechanisms to move forward. We all want it. Barça are a great club in my opinion. Real Madrid and Barcelona are two of the best teams in the world and when we do Clasico, 600 million people watch it."
Real Madrid silently watched the transfer of Sadio Mane from Liverpool to Bayern. The Germans paid only € 32 million for the transfer. A player of this level would clearly not interfere with Madrid, even on a short-term contract. In addition, the club kept an eye on Raheem Sterling and Gabriel Jesus from Manchester City. Now their transfers are not possible due to the quota for players from non-EU countries. She is busy at Real Madrid with Vinicius Junior, Rodrigo Goes and Eder Militao. What is the result? Jesus is about to move to Arsenal. And Sterling, even if he leaves City, he will not be fixated only on Madrid. Rather, find a new job in the Premier League.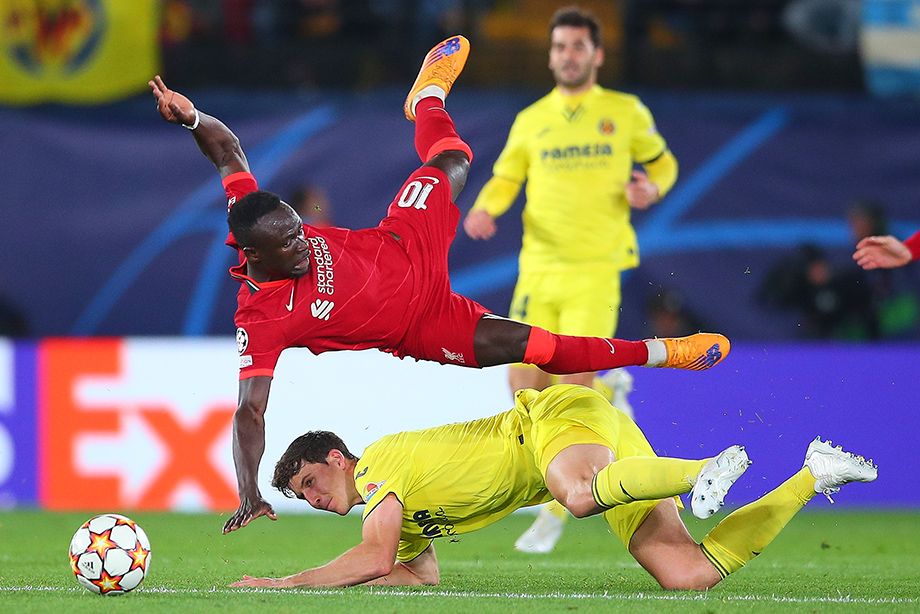 Sadio Mane
Photo: Getty Images
What strategy did Real Madrid choose?
"Creamy" decided to bet on internal reserves. In the Spanish capital, Luka Jovic and Mariano Diaz are disappointed. Both will probably continue their careers elsewhere. The roles of Benzema's replacements will go to Borja Mayoral and 21-year-old Juanmi Latas. This will happen if Real Madrid does not have an unexpected transfer opportunity to increase the attack. That is, the probability of an event is almost 100%. All sensible "opportunities" fled or continue to scatter to other clubs.
Mayoral spent four seasons in a row on loan. First, he played for Levante for two years, then for Roma for a year and a half, and for the last six months he represented Getafe. As part of the latter, he scored six goals in 18 matches. So-so alternative for Benzema. Not much better than Jovic and Diaz. Latasa finished second in Real Madrid Castilla's top scorer list. He has 13 goals in a season. Only midfielder Sergio Arribas has more (15). Latasa has already made his debut for Real Madrid in La Liga – last season he played nine minutes in the match against Cadiz (1:1). The guy is too raw and not good for big things.
There is no doubt in Madrid that Karim Benzema will continue to play at the current level next season. In Ancelotti's attacking clip, as in the previous season, there will be Benzema, Vinicius Junior, Rodrigo Goes and Marco Asensio. Real Madrid also believe that Eden Hazard will return to his best form and will show a top-level game. The problem is that Vinicius, Rodrigo, Asensio and Hazard are wingers, not classic forwards. In addition, Real would generally be happy to sell Asensio for $ 40 million or more if such an offer were received. The player wants a salary increase on a new contract, and Madrid is not particularly eager to increase his salary.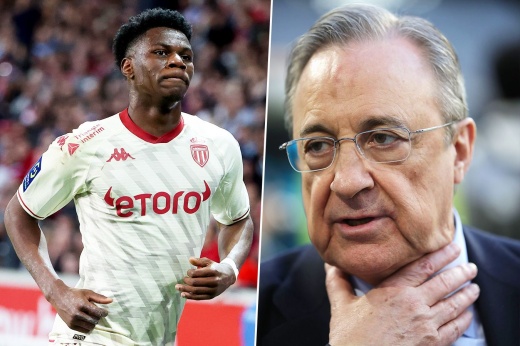 Real Madrid went crazy. The failure of the transfer of Mbappe played a cruel joke with the "Royal Club"
Of course, betting on Benzema next season could pay off again. What if not? What if an older player gets injured or resigns abruptly? You need reasonable insurance. Lewandowski and Manet are affordable options. The former is still a theoretical option for Real Madrid should Barcelona's financial problems prove unsolvable. Although so far Madrid has not even probed the ground for a possible transfer of Robert. Mane goes to Bayern, you can forget about this candidacy.
If Benzema is unavailable, Real Madrid will have to rely on the unreliable Mayoral and Latasa. This is a very bad scenario. The proximity of the club is fraught with very sad consequences during the next season. More recently, Florentino Perez threatened to spend more than € 400 million on transfers, and now he regrets the relatively meager money for the most pressing needs of the team.