SIDELINES
If he currently has no real reason to part with Carlo Ancelotti, Real Madrid are already preparing the sequel and have identified the successor of the Italian technician on the merengue bench. A veteran of the house…
Zapping But! Football Club Real Madrid: the 10 biggest sales of the Merengues
Real Madrid are currently going through a small low period. As was feared, the Spanish club paid full price for the aftermath of the World Cup, organized in the middle of the sports season. With several executives present in Qatar who are picking, Carlo Ancelotti is struggling to put together a team that runs as well as at the start of the season.
Despite everything, the former PSG coach is holding the course while waiting for the next deadlines. After polite advances from Brazil, "Carletto" also knows that he will not be eternal on the bench of Real Madrid, where the leaders have already identified his successor: Xabi Alonso.
According to Defensa Central, the former Casa Blanca midfielder, who has been on the Bayer Leverkusen bench for a few months, would be Florentino Pérez's favorite option ahead of Zinedine Zidane. Under contract until 2024, the 41-year-old Spaniard would not arrive before 2025, however. Raul, who is doing a good job with young people, completes the podium.
– El Chiringuito TV (@elchiringuitotv) January 24, 2023
to summarize
If he currently has no real reason to part with Carlo Ancelotti, Real Madrid are already preparing the sequel and have identified the successor of the Italian technician on the merengue bench. A veteran of the house…
the daily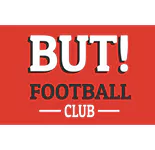 Find every evening a selection of items in your mailbox.