Should China attack Taiwan, it could count on Russia's help. But Moscow would also expect support in return.
the essentials in brief
According to a Russian senator, the country would stand by China in a Taiwan war.
However, Moscow would also expect support in its own conflicts.
China sees Taiwan as part of its People's Republic and repeatedly threatens the island state.
Nancy Pelosi has pledged US support for Taiwan in the conflict with China. Beijing took the visit of the Speaker of the House of Representatives to Taipei as a provocation. This is being responded to with maneuvers, some in Taiwanese waters.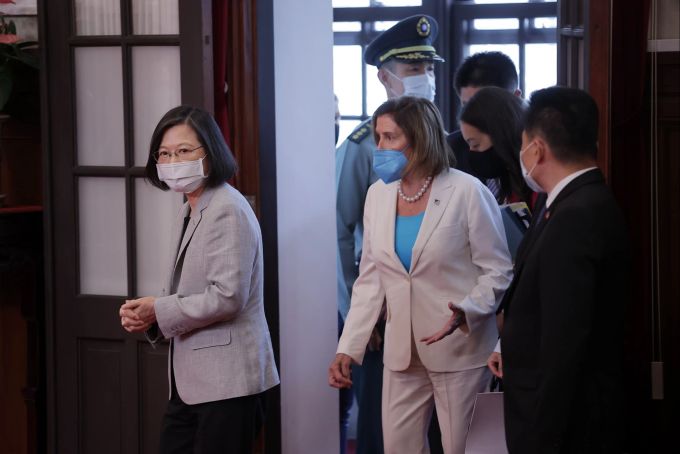 Should China actually attempt to incorporate the island state with military intervention, Beijing could count on Russia's support. This was stated by Vladimir Jabarov, deputy head of the international affairs committee of the Russian Senate. "There is no reason to refuse help to China."
Should China attack Taiwan, the United States will probably come to the island state's aid, experts suspect. According to Jabarov, Russia would stand by Beijing in any conflict over the island nation. "I am convinced that China hopes for Russian help if Western countries get involved in the conflict." It would be difficult for the Chinese army to confront the US without Russian support.
However, the senator's motives for the aid are by no means altruistic: he hopes that China will show its gratitude and in turn help Russia. "We should be able to derive certain benefits from the cooperation."
But Dschabarov does not expect war. Because China is acting "very cautiously and cautiously" and is continuing to expand its defense potential. But it is also a gamble and "any conflict can escalate into a major war".
Does the situation in Taiwan worry you?
Vladimir Putin and China's Xi Jinping maintain a friendly relationship. Nevertheless, China has so far held back in the Ukraine war and has not openly taken a stand for any party.
More on the subject:
Vladimir Putin Ukraine War Nancy Pelosi Xi Jinping War Swiss Army