There is hope for PS Plus Premium subscriber trophy hunters. The developers are starting to add platinum to titles that have already been available in the catalog for a while.
The PS Plus Premium has come under heavy criticism since its launch. Three reasons are involved: the lack of classic games from the PS1 era, slowness problems due to the import of PAL versions and the absence of trophies for many games offered. Little by little, Sony corrects the shooting and it is now on the last aspect that improvements are to be expected.
Soon even more trophies for PS Plus Premium games?
Available for a few months now, the PS Plus Premium continues to improve. Sony is finally starting to hear the reviews from gamers and January will see the arrival of several games from the PS1 era. Subscribers complained that the Japanese publisher was betting too much on remasters or compilations released on PS4 or PS3 as retro titles rather than true classics. What some hope, however, is that more of these productions offer lists of trophies. Some developers add it while others don't. However, all hope is not lost.
As the site reveals TrueTrophies, trophies have just been retroactively added to a game in the PS Plus Premium catalog for the first time. Super Stardust Portable indeed suddenly left the service a few hours ago to the dismay of players who saw a new title leaving when the list is already limited. It was obviously only temporary in order to be able to add support for trophies. A total of 17 bronze, silver, gold and obviously platinum trophies can now be obtained, and quite easily.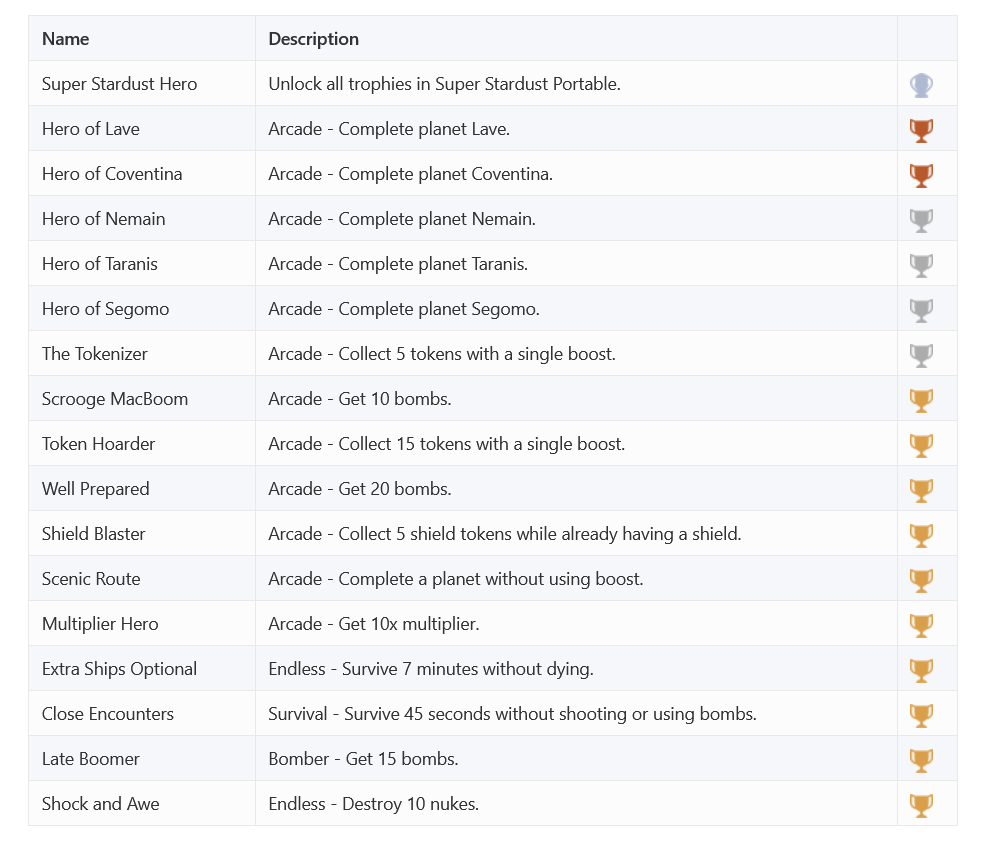 This discovery is already emulated on the Web. It is indeed possible that any PS Plus Premium game that does not have a list of trophies will receive one even after its arrival in the catalog if the development teams wish. On the other hand, there are currently only PS1 and PSP games from PlayStation Studios that offer them. However, this is still good news for trophy hunters.