In his speech addressing the students, Erdogan said, "Please remember that vacation is an opportunity to learn new things. Don't waste your days just in front of the screen."
2021-2022 Academic Year Report Card Distribution Ceremony was held at Üsküdar Burhan Felek Stadium.
In his speech at the ceremony, President Recep Tayyip Erdogan, while giving advice to students, also touched upon the point Turkey has reached in education.
Erdoğan, "Although we are the country with the highest increase in the number of students, we are one of the countries with the highest increase in international quality indicators." said.
"Holiday of course means having a good time"
Reminding that a long holiday period that will last for about 3 months has been entered, Erdoğan said, "Holiday of course means having a good time, maybe you'll be chasing a ball, maybe a kite for hours.
You will experience the happiness of diving into insatiable conversations with your friends. Some of you will spend their holidays in different places, with different activities." used the expressions.
President Erdoğan's speech at the report card distribution ceremony ViDEO
"Don't waste your days just in front of the screen"
Underlining that while doing all these, it should not be forgotten that the holiday is an opportunity to learn new things, Erdoğan said, "Never stop exploring while enjoying the joy of the holiday. Do not hesitate to learn new things at the same time, on the computer or on the street.
Don't waste your days in front of the screen with just a computer or tablet. It also brings an extreme addiction." he said.
President Erdogan, in the other part of his speech, said:
"We are happy to see that knowledgeable and cultured generations are raised"
"This stadium used to be called Altunizade Stadium. I played a lot of ball here. I have memories of this stadium. There were times when we were injured. Experiencing that excitement and continuing our student years left different memories for us.
On behalf of myself and my nation, I would like to thank our teachers for their selfless work, regardless of rain, snow or mud. At the end of each academic year, we experience the happiness of seeing generations with open minds, broad horizons, knowledgeable, cultured, morals.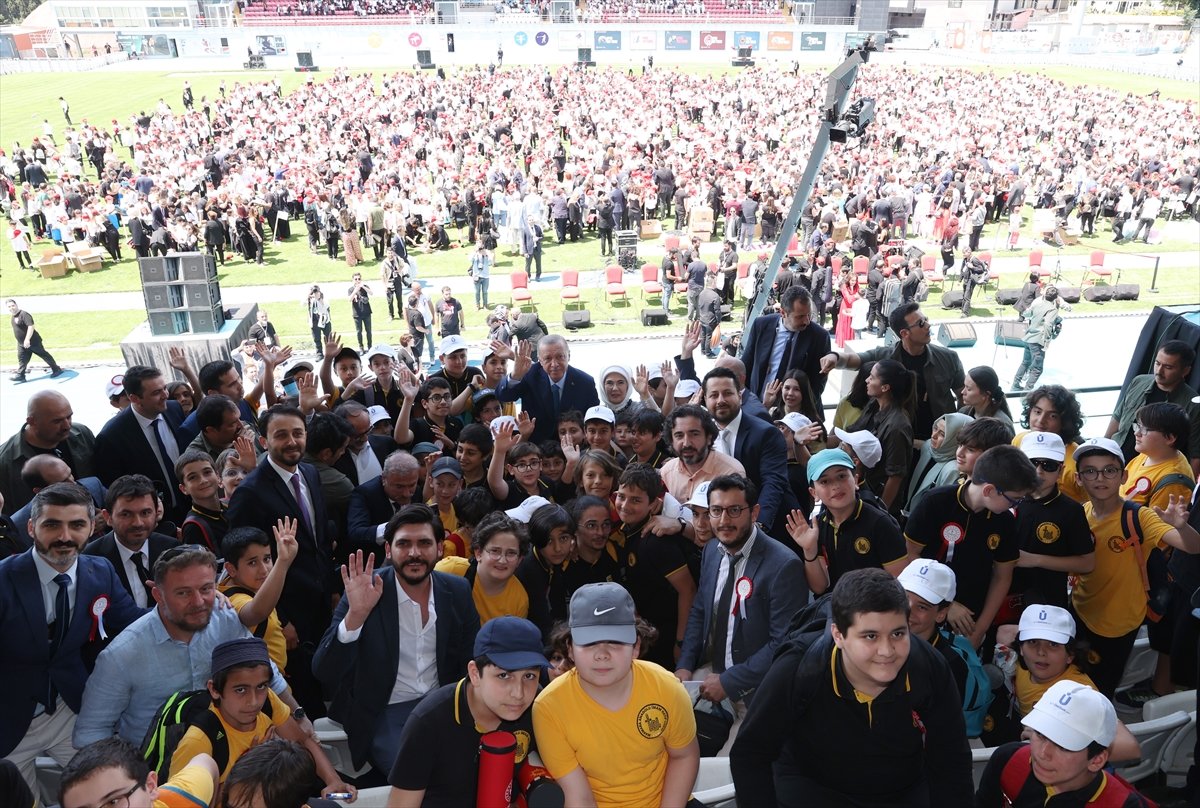 "We are in a multi-faceted struggle"
Our hopes for Turkey's bright future are getting stronger. Tomorrow's engineers, doctors, teachers will emerge from among our children who receive a report card today. The scientists, artists, thinkers and politicians of tomorrow will emerge from our children who are running in the schoolyards today.
This is why we have been saying 'education first' for 20 years. We see education as the beginning of everything. We mobilize all our resources for education and training. We want all our children to study, whether they are men or not, and we want every citizen's child to have the highest quality education opportunity. We are in a multi-faceted struggle to improve the quality of education and to provide equal opportunities.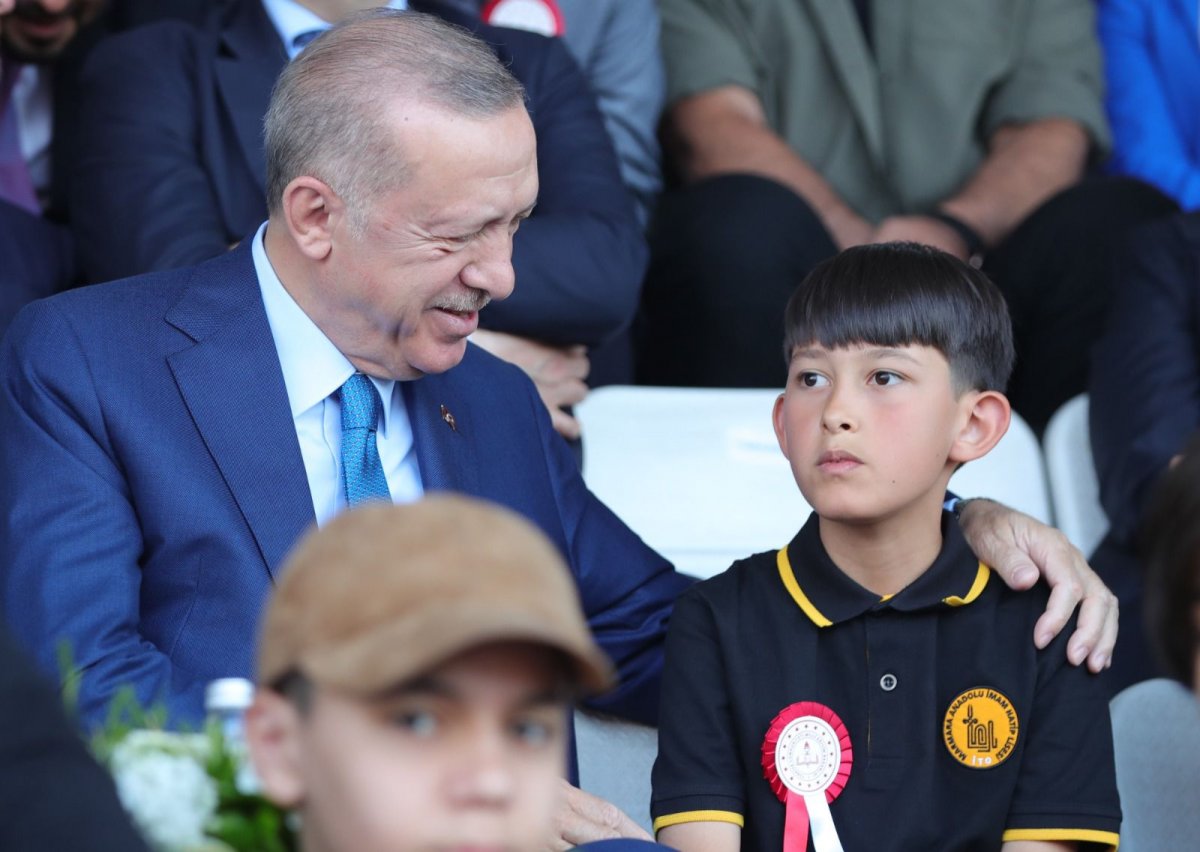 "We allocated the lion's share to education"

We allocated the lion's share of all budgets to education. We have brought in many educational institutions in our 81 provinces. We have completely renewed the education infrastructure of our country with its dormitories, hostels and libraries. We encouraged families with limited financial means to send their children to school.
"We have prevented any interruptions in education"

If we did not increase our education budget from 10.3 billion liras to 274.3 billion liras, if we did not increase the number of our classrooms from 343 thousand to 611 thousand, if we did not strengthen our teaching staff with 730 thousand appointments, if we did not give the necessary priority since 2002, we would have faced very serious problems during the epidemic period.
In the last 20 years, we have prevented interruptions in education. By distributing textbooks free of charge, we relieved the burden of our citizens.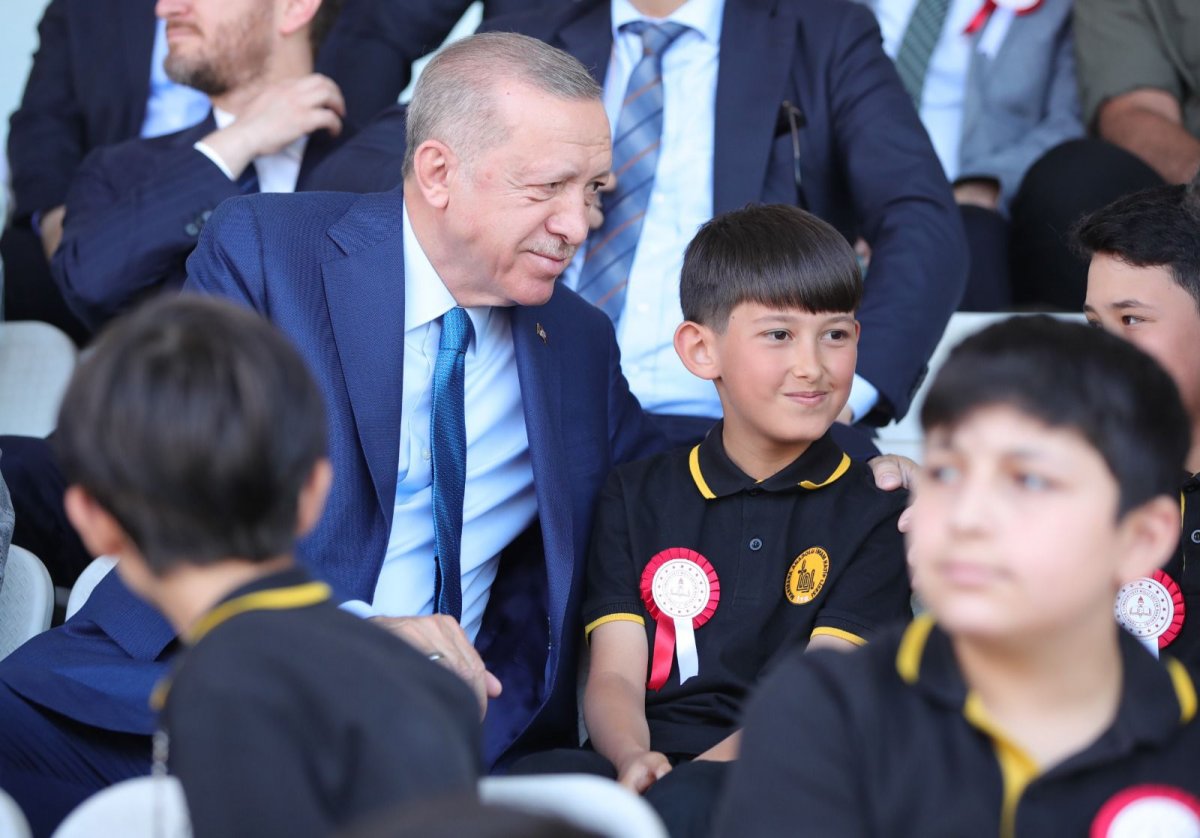 He wished success to the students who will enter YKS

We started a math mobilization with TUBITAK and universities with the understanding of 'mathematics everywhere'. We are working to achieve the target of 3 thousand kindergartens and 40 thousand kindergartens.
I wish success to all our students who will enter YKS this weekend."