contents
Rebuff for the Bern public prosecutor's office: The High Court demands that a police operation be re-examined.
A drama took place in Adelboden in the Bernese Oberland in May 2020. Because of a conspicuous and armed man, there was a police operation in an apartment building, which got out of hand.
One of the police officers fired a total of five shots from his service weapon, according to the judgment of the Supreme Court published on Wednesday. According to forensic medicine, the 44-year-old man was shot in the head.
suspected police officers
After the deadly operation, criminal proceedings were instituted against the three police officers involved. The cantonal public prosecutor's office for special tasks dropped the case against the shooter for intentional killing and abuse of office in July 2021. The family of the deceased lodged a complaint.
Now the Supreme Court has decided that the Bern public prosecutor's office must resume the proceedings, as well as that against the two other police officers for negligent homicide. All three accused are also suspected of abuse of office. After any further investigations, the case is likely to be brought to trial, the Supreme Court held.
This is how the mission went
Because of the "particularly dangerous situation" caused by the man, the Enzian special unit was called out. Entering the apartment was justified from the point of view of the Supreme Court. According to the judgment, however, there are still open questions about how to proceed. The man had been located in the locked bedroom. According to the documents, the police decided to force open the door.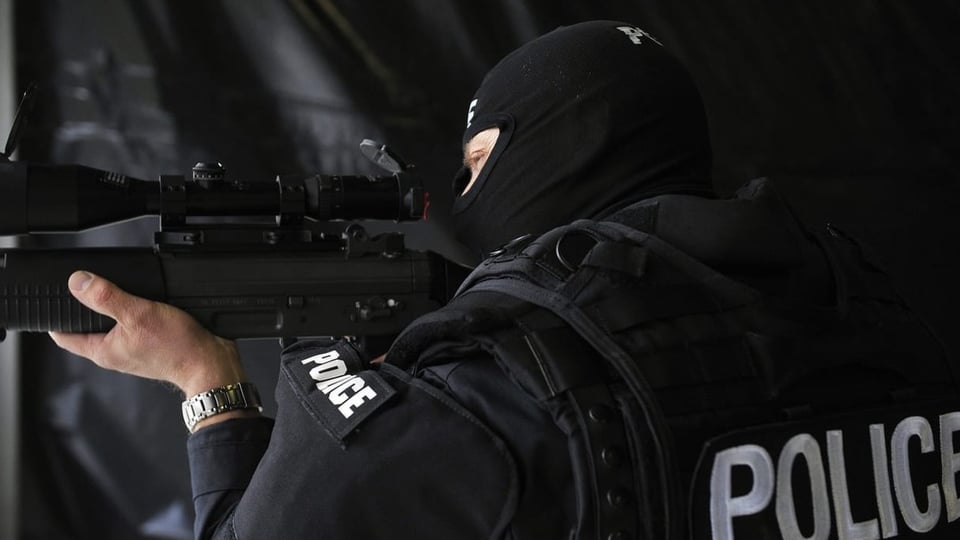 According to the Supreme Court, it is doubtful that this was necessary. There were "concrete indications that this procedure was no longer adapted to the course of the situation". When the police broke down the door, the man stood there with his gun raised, according to consistent statements. One of the police officers then fired five shots from his service pistol.
The first shot was allegedly fired without prior notice and the man did not respond by firing his own shot. For the Supreme Court, the question therefore also arises "whether the four other shots can still be regarded as an appropriate act of self-defense".