If you click on a link and make a purchase we may receive a small commission. Read our editorial policy.
news" data-paywalled="false" data-premium="false" data-type="article">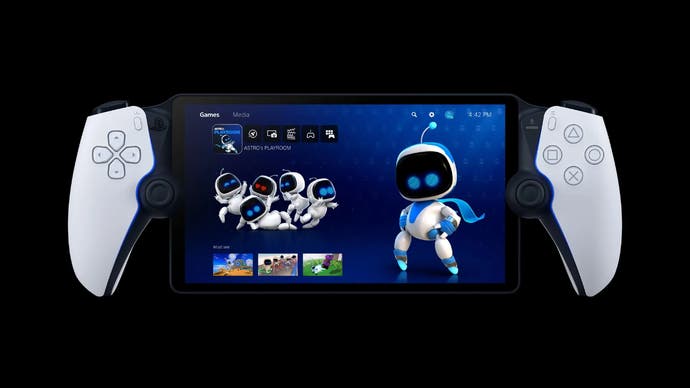 Sony has announced the release date for PlayStation Portal.
The Japanese company revealed last week that the device, which we knew until now as Project Q, would be called PlayStation Portal and would be priced at €219.99. Now we know that users interested in it will be able to purchase it from November 15, with reservations already open.
PlayStation Portal will only be used to play the games that we have installed on our PlayStation 5 console via portable streaming. This means that it will not be able to function independently, like a traditional portable console, and it will not allow us to play games in the cloud from Playstation Plus.
The device has the same haptic feedback system as the DualSense controller and an eight-inch LCD screen, which will display content at 1080p and 60 frames per second.
Along with PlayStation Portal will also arrive two peripherals that will be sold separately. On the one hand, there is the new version of the Pulse Elite headset, priced at €149.99. On the other hand, we have the Pulse Explore wireless in-ear headphones, which will cost €219.99 (the same as PlayStation Portal) and offer, according to Sony, "a premium portable audio experience".