Do you want to equip your home with smart lighting? Philips offers with Hue the largest range of connected bulbs. How to choose your smart bulbs and how to start well? Find the best Philips Hue starter kits and our tips.
Philips Hue are the most popular smart bulbs on the market, especially since the arrival of Google Assistant, Amazon Alexa and Apple's Siri. The range is very complete and offers products compatible with many existing installations. No need to redo your electrical installation to take advantage of the Hue range, find our advice and our selection of Philips Hue starter packs.
What is Philips Hue?
Smart lighting can be surprisingly useful and do some really cool things: automatically turn off your lights when you leave the house, turn on when you come home, turn on warmer lights at the end of the day, or whiter lights to improve concentration , or even program a flash to notify you of certain events or new information, when a friend approaches or calls you.
You can also now link this lighting to your PC or your Philips TV to make your video games or cinema sessions more immersive. At CES 2023, the Philips Hue Sync app was announced to work with Samsung TVs. Finally, there are different moods to help you calm down or focus, depending on your needs.
Even if the competition has made great progress in recent years, it must be admitted that Hue remains the standard meter in terms of ease of use. From initial setup, to adding new bulbs, to telling your lights what to do day in and day out, using Hue is a simple and seamless process. And when an occasional problem pops up, it's usually pretty easy to fix. Finally, Philips Hue has a very complete ecosystem of products coupled with software openness and an extremely creative community.
Full of novelties
After several years without major releases, Philips offered many new features in both software and hardware in 2021. In addition to a complete overhaul of the app (with mixed results), we are entitled to fun features such as synchronization of lights with Spotify. The great novelty is the appearance of more powerful lamps both in color (1100 lumens) what about blanc (1600 lumens). Also available are Play Gradient Light Tube to be installed under the TV. Add to that a whole string of lamps for the bathroom or even ceiling lights. For a complete overview, it's here.
Another rather bad news: Signify (the company behind Hue) is launching a new range of connected bulbs under the Philips Smart LED brand. Based on Wi-Fi technology, these bulbs are incompatible with the Hue range. So be careful not to make a mistake on the shelves… We really regret this choice of Signify which brings more confusion than anything else.
How to install Philips Hue?
Installation is simple: you need to install a bridge (Hue Bridge), configure it with your phone, then synchronize each bulb with the bridge before using them. Don't forget to download the Android or iOS app.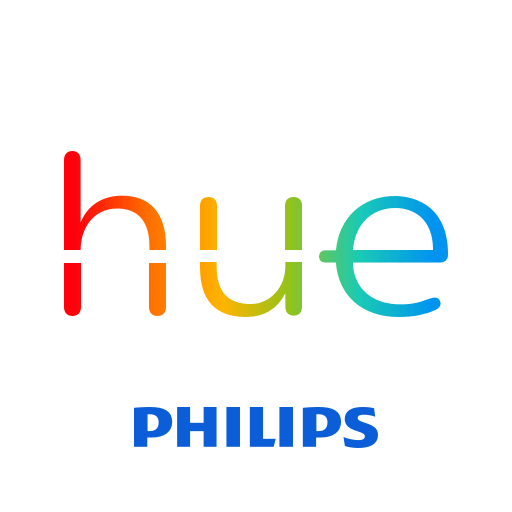 Philips Hue
The connection bridge costs environ 50 euros, but it is often included in starter packs. Moreover, a single bridge can manage dozens of different bulbs that you can group by room or floor. This device, the true heart of the Hue system, is thus capable of managing up to 50 bulbs or lights from the range (Hue Striplight, Hue Play, etc.). It has not changed materially for a few years, but Philips recently announced that it would be entitled to a software update for the support of Matter, the new standard of home automation supported in particular by Apple, Google and Amazon.
Notez quePhilips offers several different starter kits: one with regular white lights, one with colored lights and another with white lights that can switch between cooler and warmer tones. Also check the type of base of your bulbs: the E14 and E27 are both screw bases. For the numbers 14 or 27, it is simply a diameter of the base 14 mm for an E14 bulb and E27 mm for an E27 LED bulb.
Connected assistants
The big advantage of the Philips Hue range is to be compatible with the majority of existing connected assistants and home automation services, such as HomeKit, Amazon Alexa or Google Assistant. The connected speaker is simply an essential addition to a Hue installation.
You do not know where to start ? Head over to our guide to the best connected speakers.
Philips Hue via Bluetooth, sans pont de connexion
Since 2019, several models of Philips Hue connected bulbs are no longer only ZigBee compatible, but also Bluetooth. This simply allows you to not need a connection point.
Adding Bluetooth to bulbs has a few benefits, the main one clearly being even simpler installation and not requiring a bridge. Convenient for quickly trying out the ecosystem.
The list of disadvantages, on the other hand, is much longer: Bluetooth, for example, has a much shorter connection range than the Zigbee wireless system used by traditional Hue bulbs. Forgot also the internet connection and the doors that it opens. This means that you will only be able to control them when your phone is within range of the bulbs, which is around 20 meters away at best. If you forget to turn off a light, you won't be able to go into the app and turn it off…unless you're next to it.
Fortunately, these Hue bulbs continue to include Zigbee. We can therefore connect them to a bridge a posteriori. Finally, they are more expensive, which starts to quickly increase the bill. Unless you are satisfied with one or two bulbs, we do not recommend them. Among the weaknesses of these bulbs, we also note the fact that they used a separate app, a situation which changed recently, the two apps merging.
Note that these Bluetooth bulbs require a dedicated app.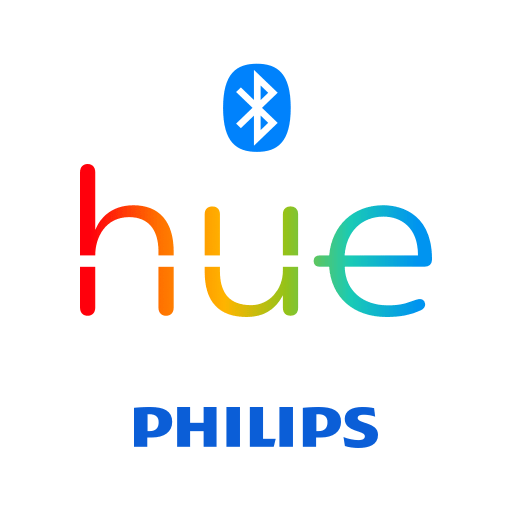 Philips Hue Bluetooth
The different Philips Hue packs and products
The connection bridge with White & Color bulbs
The White and Color range offers a panel of more than 16 million different colors for a unique personalization of your interior atmosphere. With the connection bridge supplied with it, you can easily control the intensity and color of the bulbs directly via your smartphone, your tablet or your connected speaker (Google Assistant, Amazon Alexa or Siri). This is the best pack to start with and the one we recommend.. It includes two White & Color bulbs that will suffice to light up a living room, such as a living room, or a studio. It also includes a bridge that allows you to control the bulbs wirelessly using the ZigBee protocol.
The connection bridge and 2 White & Color bulbs pack is generally sold around 100 euros. However, it is sold several times a year, wait a month or two and you will probably come across a good deal in our Good Deals section.
Philips also offers a more complete pack with 3 White & Color bulbs, as well as the bridge and a remote control. It is a more interesting pack if you want to invest to connect several rooms at once.
Finally, if you already have a bridge or to complete your purchase, you can opt for the pack with the nomadic remote control to control your bulbs. The 2 connected White & Color bulbs with the remote control are approximately the same price as the pack with the connection bridge.
For more brightness
If the quality of Hue bulbs is not in doubt, they can sometimes lack a little power. A weakness that Philips has just corrected by releasing a new version of its White and White and Color bulbs. The latter can now produce up to 1600 lumens against 800 for the basic models. On the other hand, these new models are more expensive.
The Philips Hue Go with a connection bridge
This mood lamp comes with a remote control to manage the intensity and colors from a distance. However, it can also be controlled from your smartphone, tablet or computer, as well as via Google Assistant and Amazon Alexa thanks to the bridge module supplied with it.
Obviously, this lamp is more than a simple connected bulb, but can be used to very simply transform the atmosphere of a room with different and variable lighting.
This starter pack is usually offered for less than 100 euros.
A Lightstrip White And Color luminous ribbon with a connection bridge
The Lightstrip White And Color luminous ribbon is the ideal product to personalize your interior. It can take different shapes to surround your photos on a wall or to slalom around certain objects thanks to its length of 2 meters. You can mold and cut the strip into any shape you want and use the tape on the back to attach it to a sturdy surface.
The pack of the Lightstrip White And Color luminous ribbon of three meters in total, with the connection bridge, is generally sold around 150 euros.
The ribbon also exists on its own, if you already have a connection bridge.
The Edison and Filament style
In 2019, Philips introduced its Filament range, which takes styles from Edison bulbs to match old-school interiors.
With its new Filament Collection range, Philips Hue brings back the Edison style and its large coils in tech. Thus, these bulbs, which an old bar would not deny, can connect to the entire Hue ecosystem and be used like any other manufacturer's bulb, adding more charisma to the whole.
Philips Hue Play
The Hue Play collection consists of different products, but the known product is the light barHue Play.
It's a little more than just a light bar. Linked to the Philips Hue app or the Hue Sync software (Windows 10 and macOS), the LED reacts according to the colors and sound it detects on your computer, to offer you a tailor-made atmosphere.
The Hue Play bar is available in white or black, it can also be found sold in a pack of two.
The latest addition to the Philips Hue smart lighting system is a small black box that syncs your smart bulbs with what's happening on your TV. games, movies s, media, or whatever you're watching can pass through the box, which will perpetually adjust the color and brightness of your lights to create a more immersive experience. It's a kind of Ambilight technology for all bulbs.
The device, called the Hue Play HDMI Sync Box, sits between your TV and any gadgets you plug into it, like a Blu-ray player, game console or streaming box. All of those HDMI connections then go through the Hue Play, which transmits the video signal to your TV while analyzing the color to send the correct data to your lights.
Signify, which designed the Hue system, promises zero latency issues, even for games. Important downside, however, for players: it is not HDMI 2.1 compatible and it is therefore impossible to take advantage of VRR or 4K at 120 FPS. We therefore hope that Hue will offer a revision of its box quickly to adapt to Xbox Series X and PS5.
The box is offered for the tidy sum of 250 euros. However, it is regularly out of stock. The potential sign of a new release?
The different Philips Hue products: ceiling light, pendant light, floor light, etc.
There are many Philips Hue products, which is what makes this ecosystem so rich.
Among these products, we have selected a few:
Les ampoules Hue :
If you already have a starter pack (with a bridge, mandatory), you can complete your installation to connect the lighting in your different rooms. Two types of bulbs exist: White & Color which will allow you to display many colors and White Ambiance which only displays shades of white.
Les ampoules tierces :
Contrary to what one might imagine, Philips is surprisingly open and generally respects the Zigbee standard. This means that other bulbs can work without too much trouble with a Hue bridge. Main advantage of going to see the competition: the much lower price. And if the choice is less wide, we will easily find what we are looking for, especially for light bulbs.basics».
To meet this specific need, we have selected the TRÅDFRI series from Ikea. Not only do they provide excellent quality light, but they are simple to set up and cost 2-3 times less than their Hue counterparts. The only real weakness: we lose HomeKit compatibility on the bulbs (at least without hacking involving a Raspberry Pi).
Philips Hue accessories
The Motion Sensor motion detector and the nomadic dimmer remote control
In addition to the connection bridge often sold as a pack with the bulbs, you can choose the Philips Hue remote control for a more manual adjustment, but also a motion detector (or Motion Sensor) which allows you to turn on your bulbs automatically when you are detected in a room of your house.
Among the interesting Philips products, we should also note the Hue wall switch. Classic switches have always been the big weakness of smart bulbs. It only takes someone manually activating it to put all the bulbs in the room offline. This small module comes to rest behind a switch and completely bypasses the problem by leaving the bulbs accessible. Only its really too high price of 30 euros per unit prevents us from advising you to install one behind each switch…
Understand everything about Philips Hue
How does Philips Hue lighting work?
Philips Hue is an entire connected lighting ecosystem. These bulbs are designed to work with a bridge (Hue Bridge) which makes the connection with the internet network. This allows you to control these lights remotely, from your smartphone for example. You can control the lighting of your whole house remotely, but you can also control it by room to create lighting atmospheres.
The Hue Bridge connects the network ZigBee used by light bulbs, a wireless communication protocol, and your traditional local area network. However, there have recently been Bluetooth models that allow these bulbs to do without the connection bridge.
What is Philips Hue for?
Philips Hue is a so-called smart connected lighting: it is a lighting connected to your network, so it can be controlled remotely from your smartphone for example.
For home automation, you can create programmed scenarios. Like automatically turning on a light bulb while you're away, and activating the lights in your living room when you come home only if it's dark outside. You can also use it to create lighting atmospheres, or to synchronize these bulbs with your cinema sessions, music or video games.
How to connect Philips Hue?
The connection of the Philips Hue bulbs is done via a connection bridgeHue Bridge, but also via the Philipe Hue application available on Android and iOS.
Note that there are also Bluetooth compatible bulb models, you will need the application to configure and control them.
Is Philips Hue compatible with Amazon Alexa, Google Assistant and Apple Siri?
The advantage of the Philips Hue range is to be compatible with the majority of existing connected assistants and home automation services, such as Homekit (Apple Siri), Amazon Alexa or Google Assistant. Acquiring a connected speaker at the same time as a Hue installation makes sense and will allow you to easily control the lighting by voice.
You do not know where to start ? Head over to our guide to the best connected speakers.
---
Do you use Google News (News in France)? You can follow your favorite media. Follow Frandroid on Google News (etNumerama).