Game News Phantasy Star Online 2 New Genesis: SEGA's MMO will finally be released on PlayStation in the West!
It's been 12 years to the day that the SEGA MMO Phantasy Star Online 2 was released in Japan. Celebrating 10 years of the license, the game took 9 years to land in the West, through a PC / Xbox version called New Genesis. But PlayStation players will soon be able to get started!
Phantasy Star Online 2: New Genesis begins a millennium Phantasy Star Online 2, on the planet Halpha. Players embody a member of Arks, an elite unit whose mission is to protect the planet from biomechanical life forms suddenly appeared and named Dolls.
Phantasy Star Online 2 New Genesis: the appointment is made on PS4!
After creating their avatar, players dive into ce MMO free-to-play, with instances, quests to complete, cosmetic elements to unlock or even equipment to improve. Available on PC and Xbox for more than a year in our regionPhantasy Star Online 2 New Genesis va finally land on PS4. The adventure will begin next August 31 at a time that remains to be defined, but we already know several things.
First of all, the frozen lands of Kvaris or the terrible desert of Retem, which appeared over the course of updates, will be directly integrated into this PS4 version. The opportunity to continue the main scenario without waiting, but also to access additional classesa new maximum level or even new mechanics.
Cross-play, updates, new class, SEGA takes stock
We also wondered if, for the occasion, Phantasy Star Online 2 New Genesis will benefit from a optimisation PS5. The answer is Unfortunately nobut SEGA confirms that we can find our friends regardless of the platform thanks to cross-play. Whether you're on PC, Xbox or PS4, you can join the same servers and explore the world. The announcement of this PS4 version was made as part of a live celebrating 10 years of the game's launch in Japanin which we discovered a series of updates that will be deployed on July 6, 13, then 20.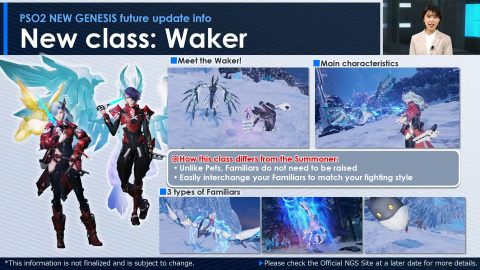 The opportunity to reveal a whole new class, the Waker, which SEGA claims may be related to the Summoner from Phantasy Star Online 2. She wields a summoning wand, which allows three creatures to be summoned to be used depending on the circumstances. However, the Waker is not not expected before August ! Finally, note that the classic version of Phantasy Star Online 2 is expected on this date.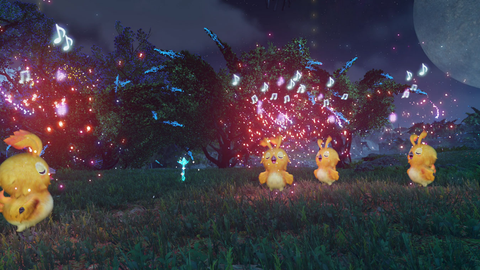 ---