Florentino Perez remained in the spotlight for the second day in a row, after the media revealed new leaks of Real Madrid's president calling Cristiano Ronaldo "stupid" and "sick".
On Tuesday, the Spanish newspaper "El Confidencial" published leaks of the strong president insulting the two former club legends, Raul Gonzalez, and indicated that it would continue publishing the leaks for a whole week.
According to the new leak published by the newspaper on Wednesday, Perez, through a new leak dating back to October 2012, described Ronaldo, Real Madrid's top scorer throughout history, as "sick" and "stupid".
And Perez said in the latest leak about Ronaldo: Cristiano is crazy, he is a stupid, sick man, do you think (directing his speech to the person who was next to him) that he is a normal person?! Absolutely not, otherwise he wouldn't do everything he did.
Ronaldo spent 9 years with Real Madrid after joining the capital club in the summer of 2009, as he is considered the largest scorer in the club's history with 451 goals, and also won 4 golden balls and 4 European Champions Leagues.
Florentino included former coach Jose Mourinho in his conversation with Ronaldo, and added: "Two incredibly arrogant men, pampered in a strange way." Mourinho is definitely an abnormal person.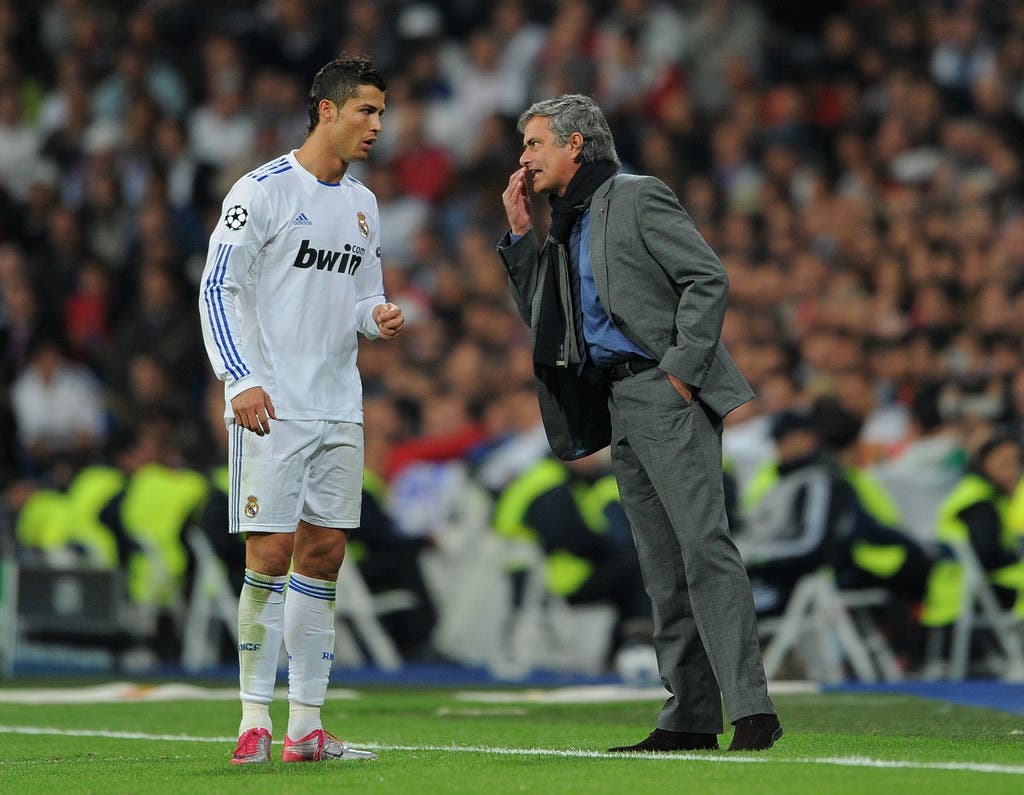 On Tuesday, Real Madrid issued a statement supporting Perez over the leaks, which he described as "partial", while the 74-year-old president believes that he is the victim of a major conspiracy due to his role in launching the European Super League.
.